Why Bowen Yang Doesn't Feel Any Pressure To Represent The AAPI Community On SNL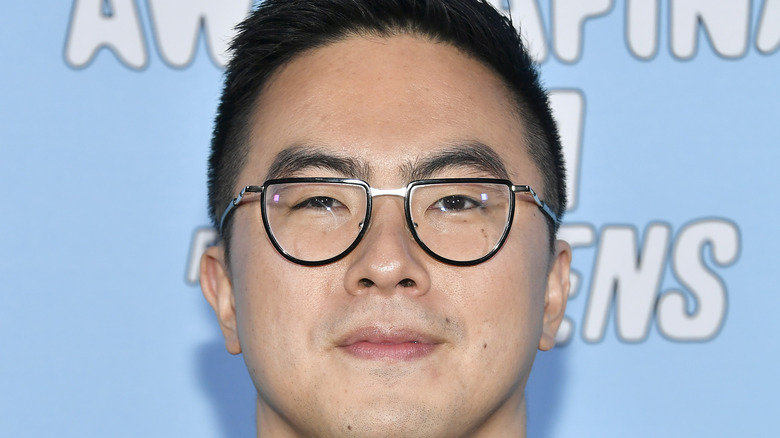 Frazer Harrison/Getty Images
Three years ago, comedian Bowen Yang joined the legendary late night sketch show, "Saturday Night Live" as a writer — he joined the cast in 2019, making him the first Asian cast member (from Vanity Fair). Being the first of anything can come with a lot of pressure, as no one has paved a path for you to follow or established a platform for you to grow from, but it sounds like Yang has taken his milestone in stride.
Yang told People in June 2021 that "SNL" creator Lorne Michaels told him, "'The worst thing you can do is to think that you were destined to do this.' And I was like, 'Yeah, that's true.' There's some humility that has to be constant." Yang shared that putting pressure on himself to do the Asian American and Pacific Islander community proud would actually be damaging in a way, because as he put it, "That would just get in my way in terms of thinking that I am destined to speak on behalf of multiple people." At its core, his goal on the hit sketch show is "just to make people laugh."
Bowen Yang hasn't avoided political topics or speaking his truth on SNL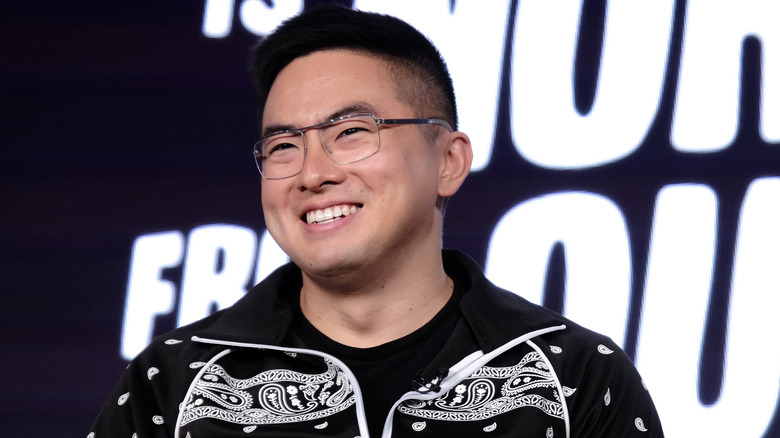 Tommaso Boddi/Getty Images
Just because Bowen Yang doesn't put pressure on him, that isn't to say that he's just used his time on "Saturday Night Live" to be funny. On a "Weekend Update" segment of the show in March 2021, he delivered a funny but also fiery monologue about fighting the rise of Asian-American hate crimes in the United States (via NBC News). In part of the segment, he said, "I see my friends donating and that's great, but then I also tell them, 'Do more,'" he added. "Like, OK, you're ordering from Chinese restaurants? 'Do more.'" Towards the end of his impassioned bit, he said, "Look, I'm just a comedian, I don't have the answers," but he's still working to make things better (via the Los Angeles Times). 
Yang — who has a surprising net worth — told Rolling Stone a bit about how the challenging monologue came together. When they were writing it, his co-writer Celeste Yim told him, "OK, what do you want to say? Your only job is to not lie. It's to tell the truth." After that "SNL" moment went viral, Yang has been using the "tell the truth" metric, saying "I think that's a decent blanket rubric in terms of my own way of expressing things publicly: Tell the truth." That's a motto we can get behind. Yang has also been outspoken about other issues that have hit the "SNL" home — for example, he was not shy about expressing his thoughts about Elon Musk hosting the show. We're excited to see what this comedian has store.