Inside Charli D'Amelio's Relationship With Lil Huddy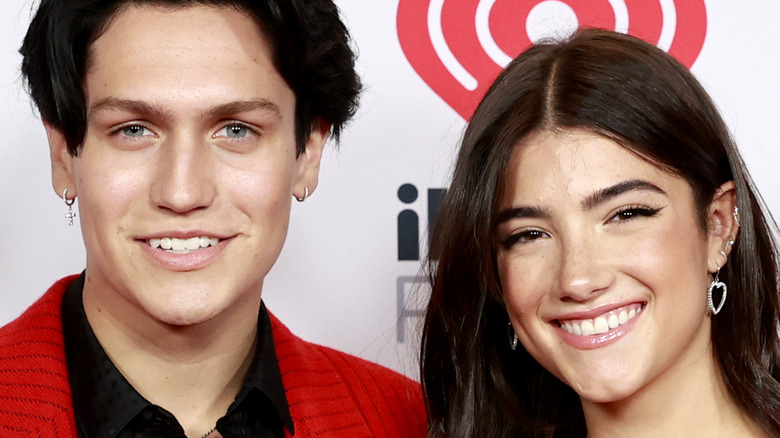 Emma Mcintyre/Getty Images
If you're not familiar with dancer Charli D'Amelio and singer Chase Hudson (AKA Lil Huddy), it's likely that you've never spent time on the social media app TikTok. Since 2019, D'Amelio and Hudson have garnered millions of fans and views on their TikTok posts. In November of 2019, the pair began appearing in TikTok videos together, and, according to Seventeen Magazine, many of their fans noticed their chemistry on-screen and wondered if it was the same case off the app. Then, in December of 2019, dating rumors exploded when fellow TikToker Madison Lewis posted a video of a New Year's Eve party, where many noticed that D'Amelio and Hudson were actually kissing in the background. Fittingly, on Valentine's Day of 2020, the pair made their relationship official by posting sweet tributes to one another, per Seventeen Magazine. 
However, three months after D'Amelio and Hudson publicly announced their split, it was revealed that Hudson had actually cheated on D'Amelio with another TikToker, Nessa Barrett. According to Us Weekly, after D'Amelio tweeted, "I hope she was worth it," Hudson responded by tweeting, "The only person who has a right to be upset with me is Charli and I'm sorry I hurt her. We broke up and I messed up by kissing Nessa." Ah, young love. Since that tumultuous ending, the pair have been spotted together both on and offline, leading many to wonder if they have made amends.
Charli D'Amelio and Lil Huddy are still friends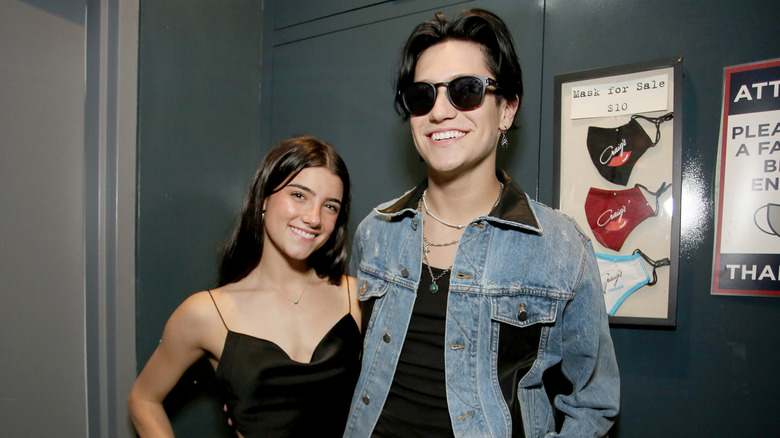 Rachel Murray/Getty Images
Since August of 2020, Charli D'Amelio and Lil Huddy have appeared in TikTok videos together, though the pair were quick to deny rumors that they were dating. Then, in April of 2021, Hudson released the music video for his song "America's Sweetheart." According to Seventeen Magazine, D'Amelio played his love interest, dancing throughout the video while he mouthed the lyrics, which appeared to be about his relationship with D'Amelio. Apparently, the scene in which the pair were slow-dancing together was an especially emotional moment. During a Q&A on his Instagram, Hudson admitted that "The slow dance scene made everybody on set cry including the both of us," per Seventeen Magazine. "It was just so special and with the intensity of the song playing it was moving honestly."
For her part, D'Amelio posted an equally heartfelt message about performing in the music video alongside her former beau. "I am beyond thankful for being able to be in this video and getting to be a part of this piece of art with the person I can lean on for everything, but with all that — this day was an incredibly emotional day for everyone but especially for chase and I just due to the fact that we both were able to be vulnerable throughout every scene," D'Amelio wrote in an Instagram post. They have since attended the iHeartRadio Music Awards together, though both still claim to be just friends.