This Starbucks Secret Menu Drink Tastes Like Summer In A Cup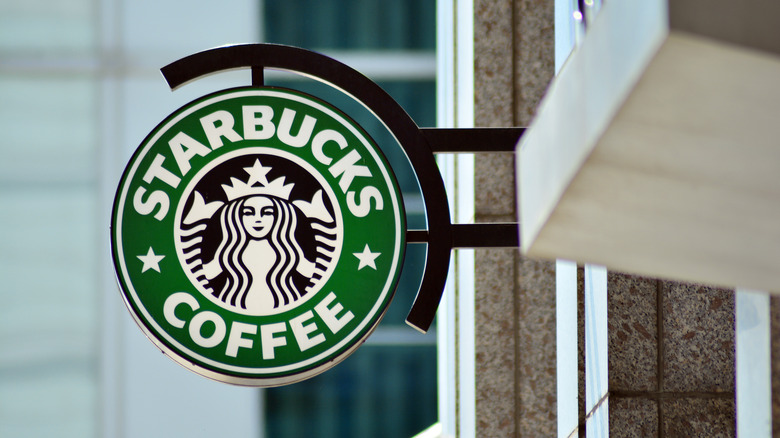 Shutterstock
Nothing goes with a hot sunny day, like a refreshingly cold beverage. Whether you're at a party with friends or just relaxing in your backyard, there's something about an icy drink that just hits differently on hot days. Luckily, there are tons of delicious options to choose that range from an iced coffee to a margarita. But if you're looking for something that won't make you feel jittery or tipsy, we have the perfect summer treat for you. Starbucks has a new secret menu item that customers are raving about — its Honey Peach Freeze.
According to Taste of Home, the customized drink features blended lemonade, peach, and guava juice. Then if you really want to take things to the next level, ask your barista to top off the beverage with vanilla sweet cream foam and toasted honey. You won't regret it. The publication explained the best part about the drink is that it "tastes like summer no matter the season." That's definitely something we can get behind.
How to order the Starbucks' Honey Peach Freeze and another secret menu item
Since you'll want to be specific when you walk up to the coffee chain's counter, here's exactly what you'll need to instruct them to do to make a Honey Peach Freeze: Order a venti blended lemonade with peach juice, and say you want just a splash of guava juice (via Totally The Bomb). Ask the barista to stripe the cup with agave and add exactly four pumps of honey blend. Then ask them to top it off with toasted honey and you're on your way to enjoying your new favorite summer treat. 
Another fan-favorite drink this summer is the Fuzzy Peach Refresher, which features a pretty pink hue. Popsugar says the drink contains the chain's Mango Dragon Fruit Refresher, peach juice, two pumps of vanilla syrup, and just a quick pour of coconut milk. Fans on Instagram couldn't wait to try the secret item, writing comments like, "Yummm have to try this," and "It's so pretty." Sounds like whichever drink you decide on, you won't be let down.