The Truth About Jennifer Love Hewitt And John Mayer's Relationship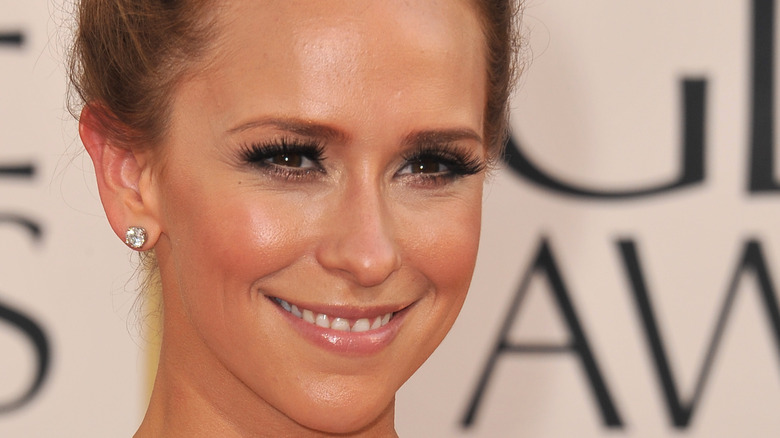 Shutterstock
While it might be difficult to think all the way back to 2002, nothing quite inspires a walk down memory lane like the pairing John Mayer and Jennifer Love Hewitt. At the time, Hewitt was still fresh off some of her biggest hits, like "Party of Five" and "Heartbreakers". Meanwhile, Mayer was music's next biggest thing. In 2001, Mayer released his debut album "Room for Squares", which eventually reached #8 on the Billboard Charts (via Stereogum).
While it's unclear how Hewitt and Mayer met, according to Who's Dated Who?, the pair only dated from June to August 2002. They might have merely shared a short summer romance, their fling launched pop culture lore to last decades.
In 2001, Mayer released a video for his song "Your Body is a Wonderland" starring Hewitt. Even though this timeline didn't check out, many were convinced the song had been written about her (via E! Online).
For her part, Hewitt has always maintained that she's not so vain, and probably doesn't think the song is about her. "My body is far from a wonderland. My body is more like a pawnshop. There's a lot of interesting things put together, and if you look closely you'd probably be excited, but at first glance, not so much," Hewitt told Entertainment Weekly in 2007. It's the story she's stuck to, years later sayinIt really was me making fun of myself on the "Inside of You with Michael Rosenbaum" podcast that while the song wasn't written in her honor, she's flattered people think so.
Mayer's bad behavior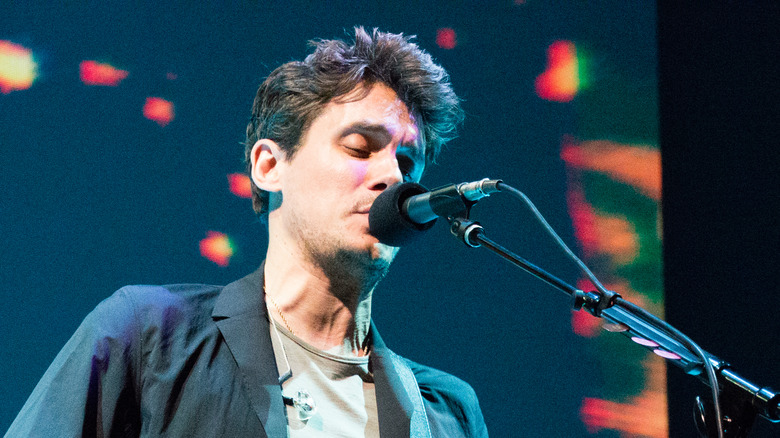 Shutterstock
Mayer also echoed Hewitt's sentiments, telling "VH1 Storytellers" that the song was in actuality written about his first girlfriend, who he dated when he was 14 (via E! Online). The song was initially titled "Strawberry Wonderland" — and why Mayer's ex from his teenage years didn't appear in the video is unclear.
Following Mayer and Hewitt's split, Mayer started becoming known for the more notorious toxic bachelor behavior he's associated with today. In 2006, Mayer made a surprise appearance at The Laugh Factory in Los Angeles, at which time he performed a short comedy set (via Contact Music). Mayer then lamented that as the result of some bad food poisoning, he never even got to have sex with Hewitt. (At which point Hewitt might have been grateful that food poisoning intervened.)
Mayer later apologized to Hewitt, telling Us Weekly, "It really was me making fun of myself" and "I'm a wimp."
However, whether or not Mayer actually learned his lesson from the experience remains to be seen, given what happened between him and Jessica Simpson. And Jennifer Aniston. And Taylor Swift. And countless others.