Don't Shop At Old Navy Until You Read This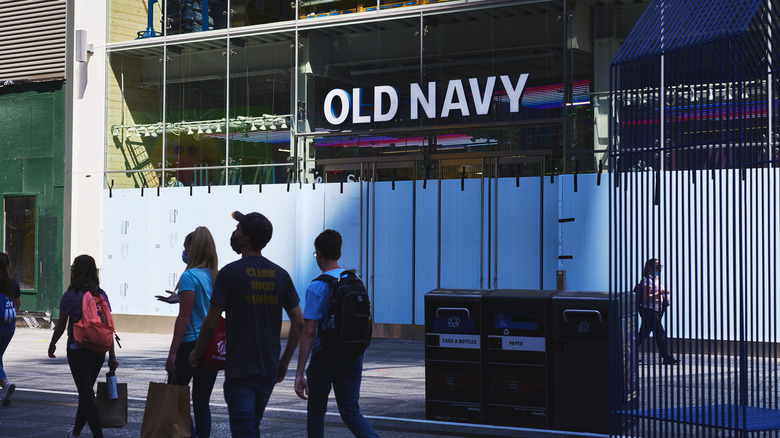 Bloomberg/Getty Images
When you walk in an Old Navy store, you're hit with a barrage of basic and versatile clothing the whole family can wear. This retail clothing store — that is owned by Gap Inc. — was once in talks of spinning off into its own company, only to become one of the better performing stores during the pandemic and securing its position as a billion dollar-plus brand (via The New York Times). Old Navy may be staying with Gap Inc., but there are a few things you should know before making it your choice store.
Before you make the effort to get to an actual Old Navy store, know that you may be getting an even better deal on their website. The company regularly has sales and often offers coupon codes. In addition, there is free shipping if you spend $50 or more, according to Who, What, Wear.
However, if you're one who likes to see and touch before you buy, then your best money-saving bet would be to head to an Old Navy store on Sundays and Mondays, as that is when prices are marked down the most (via Who, What, Wear).
Down to the dollars and the ethics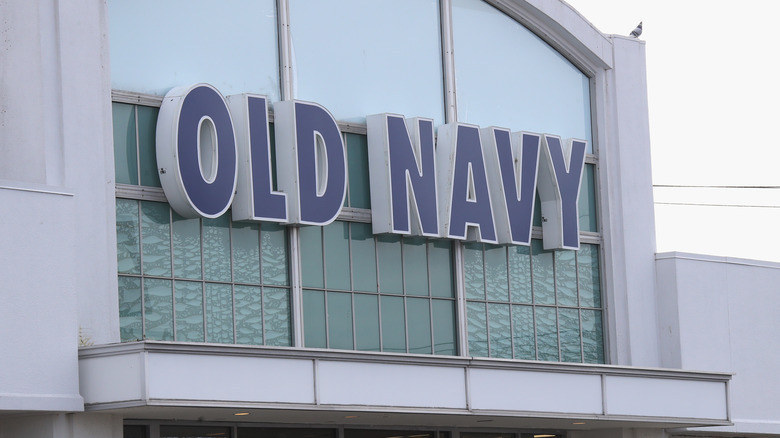 Bruce Bennett/Getty Images
Old Navy's clothing is competitively priced and won't break the bank (unless you want to buy 50 of their famous graphic tees all at once). You can expect to pay between $12-18 for a T-shirt, and around $40 for a pair of jeans. The store can outfit the whole family, and carries maternity wear, plus sizes, and big-and-tall size options (via Consumer Affairs).
When it comes to the brand's ethics, though, Old Navy still has some work to do. They still use leather, wool, and exotic animal hair. But have ceased using fur, angora, down, or exotic animal skin. The clothes are made with some (not all) eco-friendly materials, which is great for the environment. And when it comes to labor conditions, they could also do with some improvement. None of the brand's supply chain is certified by labor standards. This includes ensuring worker health and safety, and living wages, according to Good on You.
So there you have it. This billion dollar-plus brand doesn't seem to be going anywhere. And now that you have the most updated information on Old Navy, its offerings, and its business practices and ratings, it's now up to you to decide if you want to make this a choice store for just you or the whole family.