This Is The Best Day Of The Week To Shop At TJ Maxx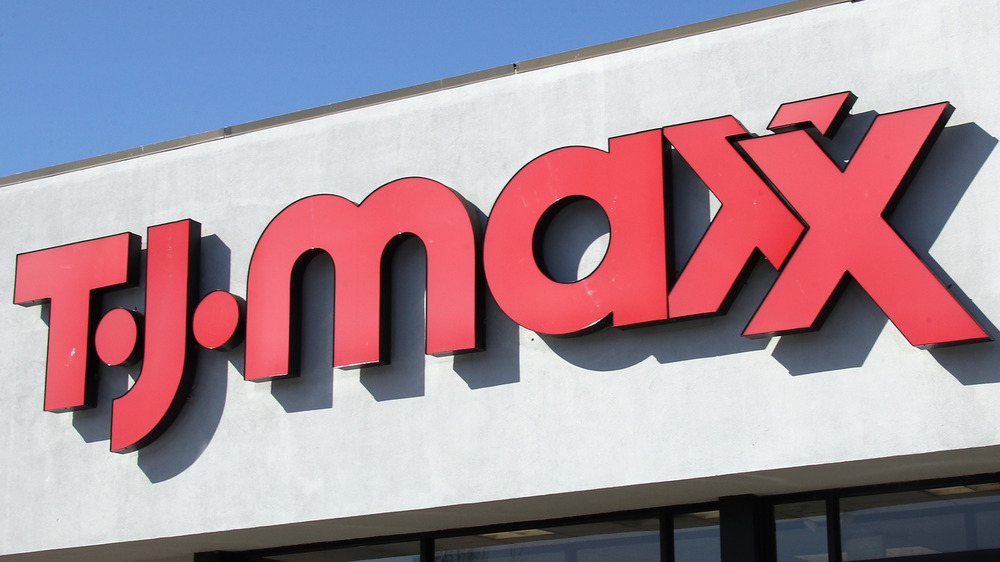 Bruce Bennett/Getty Images
Shopping around for the ultimate deal has become a favorite pastime for some Americans. And TJ Maxx is a destination for many such shoppers. A leader for off-price shopping, per Insider, TJ Maxx as of 2021, had over 1,270 stores nationwide to accommodate the bargain hunter (via Statista).
Given its popularity, TJ Maxx stores are more often than not busy with customers. Thus, avoiding peak times and getting ahead of the crowd can ensure a successful shopping experience when you visit. Weekends are generally the worst time to go to a TJ Maxx, according to The Kitchn, since most people are off work and running errands. If you have to shop on the weekend, the outlet recommends Friday night or Saturday morning. After Saturday morning, shopping traffic gets busy and there may not be as much inventory left in the store.
Of course, timings can vary depending on your location. A TJ Maxx in a city center might get more shoppers during lunch hour on a weekday, while a suburban TJ Maxx may not have as many shoppers. Moneywise, meanwhile, recommends shopping at TJ Maxx in the morning during the week. The reason? Stores receive their shipments overnight, meaning that a visit in the morning will maximize your chances of seeing new products first.
Joanna Howarth, a PR manager of TJ Maxx sister store HomeGoods similarly told The Kitchen, "I personally find the general vibe to be friendlier and more relaxed earlier in the week than later in the week. So my preference would be for a Tuesday or Wednesday morning shopping trip, if my schedule allows."
Days to shop deals at TJ Maxx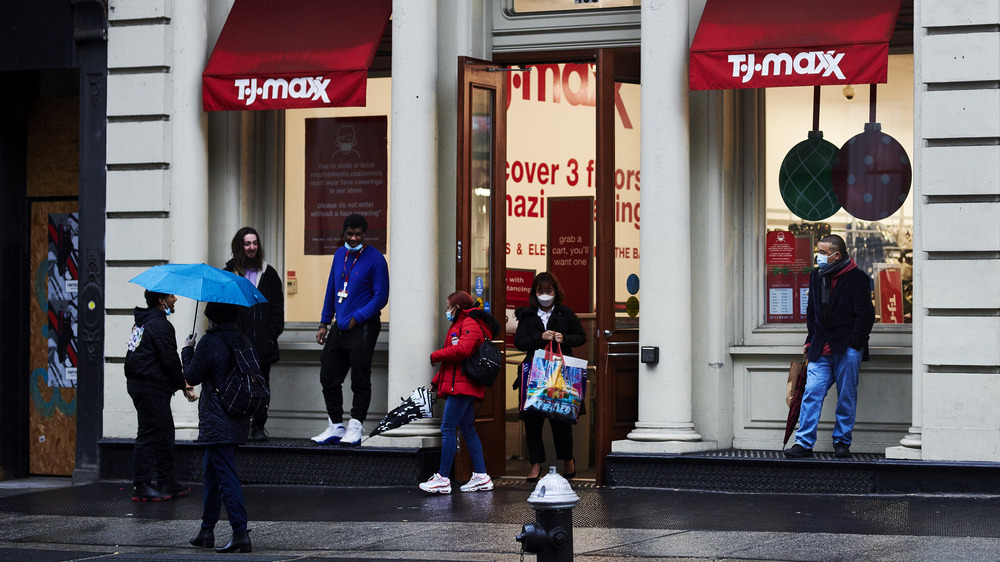 Bloomberg/Getty Images
Michelle Madhok, owner and blogger of shopping website SheFinds.com, told Insider that she recommends shopping at TJ Maxx on a particular day: Wednesdays. According to Madhok, that is when most of their stores restock inventory. "The fun thing about TJ Maxx is the hunt. It's for someone who likes novelty in shopping," Madhok said.
Also, since TJ Maxx has discounted goods year-round, you can skip out on hectic holiday sales and not miss anything. Speaking of holidays, the best way to buy holiday-themed goods is to plan ahead of time (via The Kitchn). So if, say, you want inexpensive Halloween decorations, shop for them the day after Halloween, on Nov. 1, for the ultimate discounted price, and then store them away for the following year. Further, Madhok recommends shopping TJ Maxx's annual sales in January and July. The Balance Everyday echoes this tip, explaining that merchandise is cleared out at TJ Maxx during these months and that to do so, the stores are aggressive in their discounting. With prices cut with more frequency, seasoned shoppers know to make more than one trip in January and July to catch the best deals.
While the business had a temporary shutdown last year because of the COVID-19 pandemic, TJ Maxx told Insider that they saw lines of shoppers come into their stores when they reopened last May. Unlike several other retailers, TJX Companies (TJ Maxx's parent company, as well as Marshalls' and HomeGoods') has not been negatively affected by the pandemic (via The Wall Street Journal).