Lily Collins Almost Starred In This Iconic Teen Drama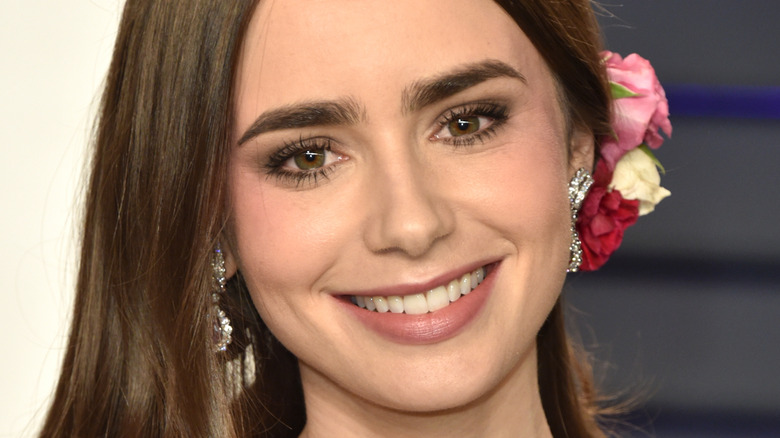 John Shearer/Getty Images
Today, actor Lily Collins is best known as the star of the popular (and highly bingeable) Netflix series "Emily in Paris," along with her roles in movies such as "Mirror, Mirror," "Love, Rosie," and "The Mortal Instruments: City of Bones" (via IMDb). As it turns out, though, we almost could have gotten to known the "Emily in Paris" actor a lot earlier — as a star in the iconic 2000s show "Gossip Girl," to be exact!
That's right: Collins once auditioned for a role on the hit CW teen series "Gossip Girl," as the actor revealed in a 2014 interview with Marie Claire UK. "I tested for 'Gossip Girl.' I wanted to be in it so badly, I thought at the time it was the end of the world," she admitted to the outlet.
But although Collins did not end up snagging a part on the series (which famously starred actresses such as Blake Lively and Leighton Meester), she doesn't seem to regret what happened, either. "Now I think, 'Well I would have got pigeon-holed, have had to move to New York, leave high school and be signed away for six years,'" she told Marie Claire UK. "I wouldn't have done the films I've done, and everything would have been so different."
But here's the question we're all dying to know the answer to: What was the specific "Gossip Girl" role that Collins "wanted so badly" at the time?
Lily Collins auditioned for the role of Jenny Humphrey on Gossip Girl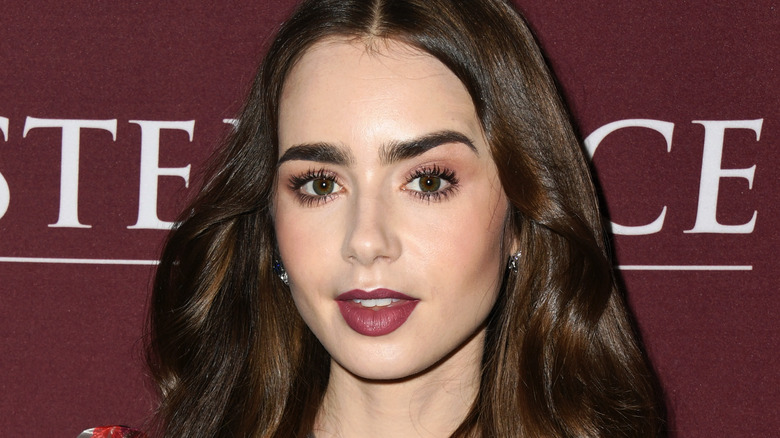 Jon Kopaloff/Getty Images
Lily Collins initially did not reveal what character she auditioned for on "Gossip Girl" all those years ago — until, that is, in 2016, when she finally opened up about the role in an interview with Glamour. As it turns out, the actor auditioned for the character of Jenny Humphrey, the fashionable and social-climbing younger sister of Dan Humphrey — which, of course, eventually ended up going to actor Taylor Momsen.
"I remember the screen test for 'Gossip Girl' was on the Warner Bros. lot in Burbank," Collins said of the experience. "I was about 17 or 18 years old at the time. I remember driving onto the lot and going, 'Oh my God. This is surreal.'" The actor then continued, "It was one of those OMG moments. Whether or not I got it, I knew I could say I screen tested on the lot and one day I want to work at one of these [studios]."
While we never got to see Collins up on the Met steps as part of the "Gossip Girl" crew, there's no doubt that the actor is doing quite well for herself now, especially considering her recent exploding fame as the star of "Emily in Paris." And even though she never got to portray the ultra-stylish Jenny Humphrey, she certainly got to live out some equally as iconic fashion moments as Emily Cooper herself!