This Starbucks Secret Menu Drink Tastes Like A Piña Colada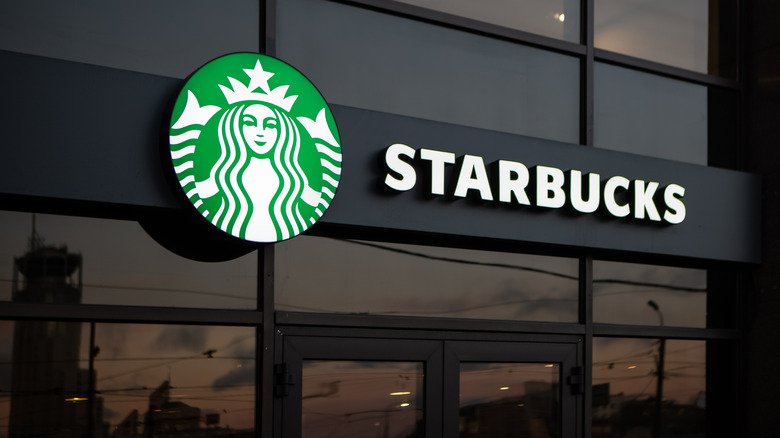 Shutterstock
Imagine a piña colada, but without the alcohol so you can drink it whenever, and available at Starbucks whenever you want it, too! Now, you can make it your reality. 
Sometimes, there's nothing that hits the spot more than a beverage from the popular coffee shop chain — do you stick with what you know or try new drinks sometimes? Why not make a change when you next visit and try a drink from their so-called "secret menu"? You've probably heard of the secret menus that fans of various coffee shops and fast food chains claim exist, but have you ever tried ordering something from them?
When you go to Starbucks, there are numerous different drinks that can be made by adding things to the drinks already on the menu, and it couldn't be easier to customize your beverage — fans have found ways to make drinks mimicking everything from Disney World's iconic Minnie Mouse Frappuccino to those oh-so-tasty Creme Saver candies that were a staple treat of numerous childhoods but are no longer on sale. Piña colada, too? You bet.
Just add pineapple ginger syrup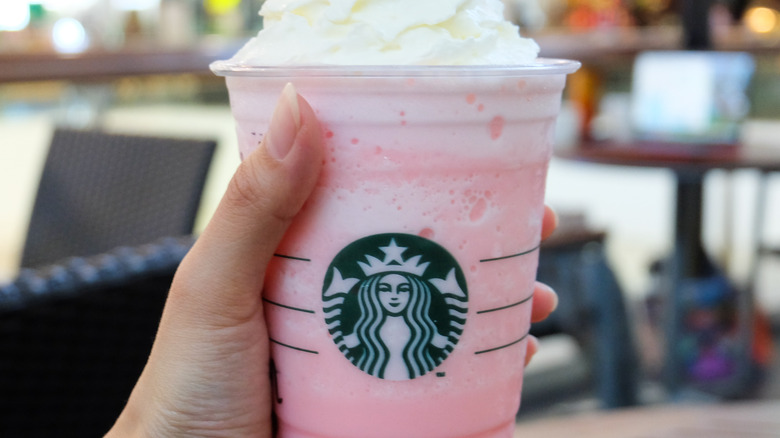 Shutterstock
Getting your piña colada-style drink from Starbucks is surprisingly easy — there are just a couple of things to remember. Per Taste of Home, you start off by ordering a Venti Pink Drink, which combines the Strawberry Açai Refresher with coconut milk, and then add four pumps of pineapple ginger syrup. So far, it's starting to look a little like a piña colada, right?
Just finish off your drink by adding some vanilla sweet cold foam, with two pumps of pineapple ginger syrup and some strawberry puree blended into it, too. The end result is a piña colada-style beverage that's pretty in pink, and combines the tastes of pineapple, coconut and strawberry together for a tasty blast of refreshment. Sure, you could just order the Pink Drink without the extra steps, but — let's be honest — is there any fun in that?