This Is Why You Recognize Shannon Gibbs From NCIS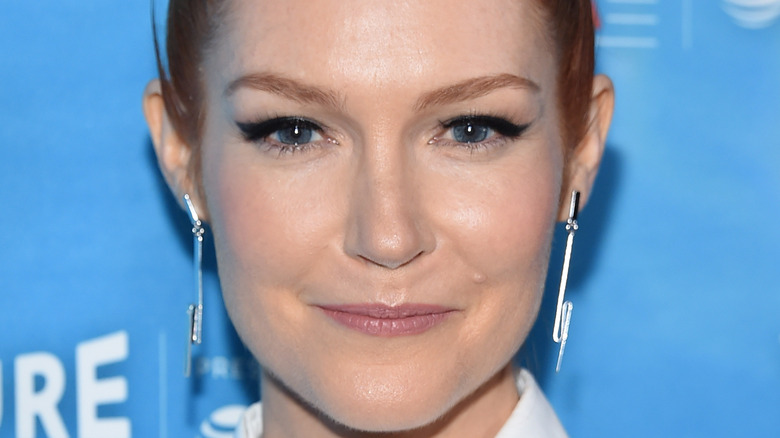 Shutterstock
First appearing in the Season 3, two-part finale of "NCIS," Darby Stanchfield played Leroy Jethro Gibbs' first wife, Shannon Gibbs, for seven episodes before she departed from the show completely in 2015 (via IMDb). Leroy's life with Shannon was only told through flashbacks, as she died in a car crash prior to the storyline of "NCIS" when it first debuted in 2003. While Stanchfield may have only appeared in a dozen or so episodes of the long-running series, many viewers will be strangely familiar with the actor — thanks to her part in one of the most successful shows on television. 
But before jumping into that, let's take a look at how Stanchfield actually paved her way into the industry. After several episodic appearances on the likes of "Diagnosis Murder," "Angel," "Monk," "24," and "Bones," the actor had her first recurring role, replacing Annie Wesching's character on "General Hospital" for two weeks in 2007 (via TV Guide), before making her way to CBS' "Jericho" to play April Green for 16 episodes. From there, Stanchfield landed even more recurring roles in the likes of "Mad Men" and "Exes & Ohs" before starring on one of ABC's most successful dramas, "Scandal." Stanchfield starred in the series from its pilot in 2012 up until its finale in 2018. She played Abby Whelan, senior associate at Quinn Perkins & Associates (via Scandal Wiki).
Stanchfield also stars in this supernatural Netflix drama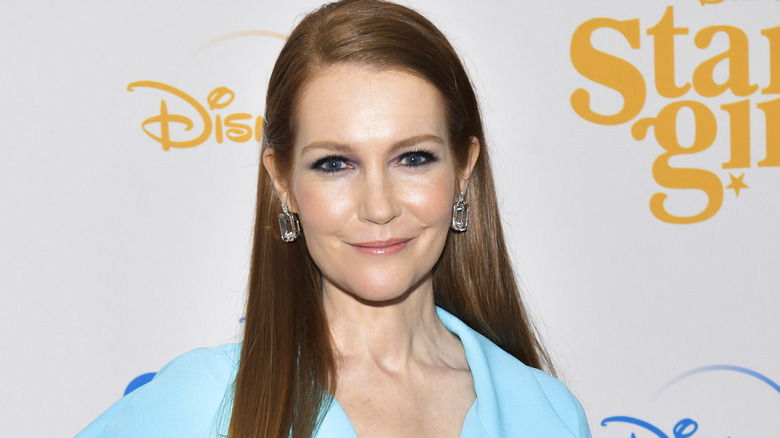 Rodin Eckenroth/Getty Images
Initially working at Olivia Pope's consulting firm, Whelan went on to become one of the consultant's closest friends and confidantes, which also became the case in real life between Darby Stanchfield and Kerry Washington, who played Olivia Pope over the course of its run. "Everyone talks about how drop-dead gorgeous, smart, and fashionable she is, and she is all of that, but I must add she's the hugest goofball," Stanchfield said of Washington in an interview with Flare. "She has the best sense of humor and lightheartedness that makes coming into work everyday delightful." 
The series also gave Stanchfield the opportunity to test the waters as a director. The actor was at the helm of the Season 7 episode "The Noise," and she thoroughly enjoyed being behind the camera as well as in front of it. "I feel really grateful to have been given this opportunity before the end of the series," she told Variety. "My intent was really to just help tell the very best story we can with the script. This is a special episode in that it's the first set-up piece for the end."
Fans of the supernatural Netflix series "Locke & Key" will also recognize Stanchfield as Nina, the matriarch of the Locke family. The series sees Nina and her three children discover a series of keys in their family home that can unlock doors in reality-bending ways (via Vulture).