The Heartbreaking Death Of People Magazine Founder Richard Stolley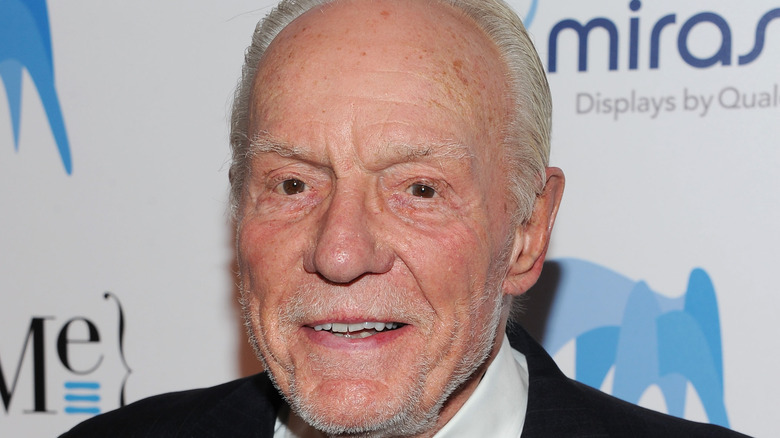 Jason Kempin/Getty Images
Groundbreaking journalist and publisher Richard Stolley has died. Stolley was best known for two huge feats: obtaining the first footage of the assassination of former President John F. Kennedy, as well as working as the founding editor of People magazine.
Journalism was always the name of the game for Stolley. He got his start as the sports editor for his local paper in Illinois while still in high school and then swiftly moved to a career with Time, Inc., that would span six decades. In 1963, Stolley jumped on what he would later describe as the "single most dramatic moment" of his life, when he called Abraham Zapruder to inquire about footage Zapruder had reportedly captured that showed the exact moment when President Kennedy was shot (via the Independent). Zapruder confirmed the footage's existence, but Stolley held back. "I didn't press," he later said. "Sometimes in this business, you know, you have to press, and sometimes there's a sixth sense that tells you don't press. Smartest decision I ever made."
The following day, Zapruder agreed to a deal organized by Stolley that netted him $150,000 and gave Life magazine rights to the footage.
How Richard Stolley founded People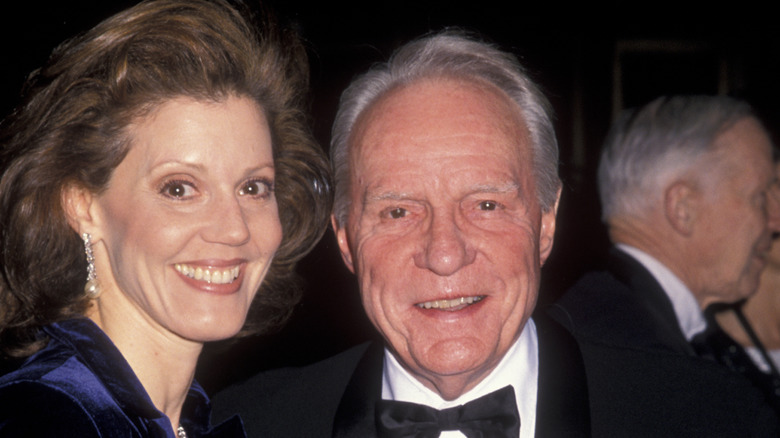 Ron Galella/Getty Images
Richard Stolley helped establish "People" magazine in 1973, thus cementing his legacy as a journalist and media giant. Stolley later explained why the magazine works so well. "The one thing that I've always wanted to say, when we started, I said, this is not a celebrity magazine," he once said in an interview (via People). "This is personality journalism" 
He continued by explaining that the goal of People was to cover stories from all over the world about, well, people. "And we will be doing stories all over the world, which we did and still do, and it will be on all people in all walks of life," he said. "Some will be well known, some will not. Our motto was, 'extraordinary people doing ordinary things, and ordinary people doing extraordinary things.' And the formula worked then and still does."
The magazine's first test issue, featuring Elizabeth Taylor and her then-husband, Richard Burton (via Biography) on the cover, was a massive hit. Stolley was crowned editor when the magazine officially launched in 1974.
The team at People praised Richard Stolley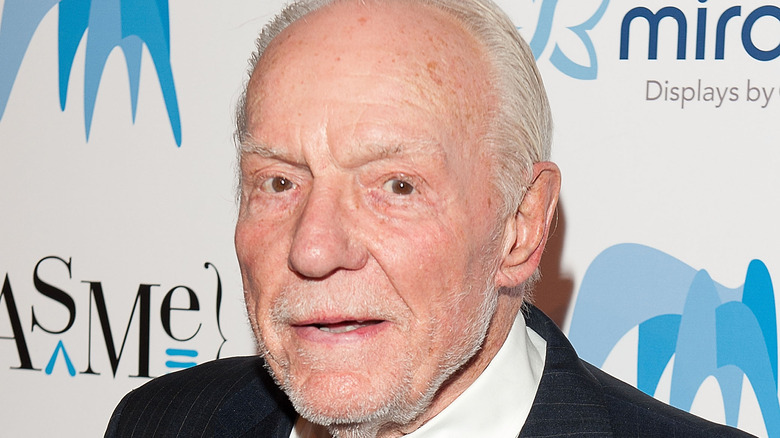 Dave Kotinsky/Getty Images
Richard Stolley's death was confirmed by his daughter, Melinda, who said in a statement (via People), "My father was an extraordinary man and we were all lucky to know him and have him in our lives."
Dan Wakeford, the current editor-in-chief of People, also released a lengthy statement. "Dick Stolley was a legendary editor whose vision and execution established the most successful magazine of all time that America fell in love with," he said. "He was an amazing journalist whose work and magazine craft we still refer to every day at PEOPLE as it's still so relevant."
Wakefield went on to say that the magazine still holds true to Stolley's vision, saying, "...we tell stories of ordinary people doing extraordinary things and extraordinary people doing ordinary things. I'm indebted to Dick for creating a magazine with heart that is a force for good and continues to change millions of lives.