Iggy Azalea Finally Speaks Out About Britney Spears' Court Appearance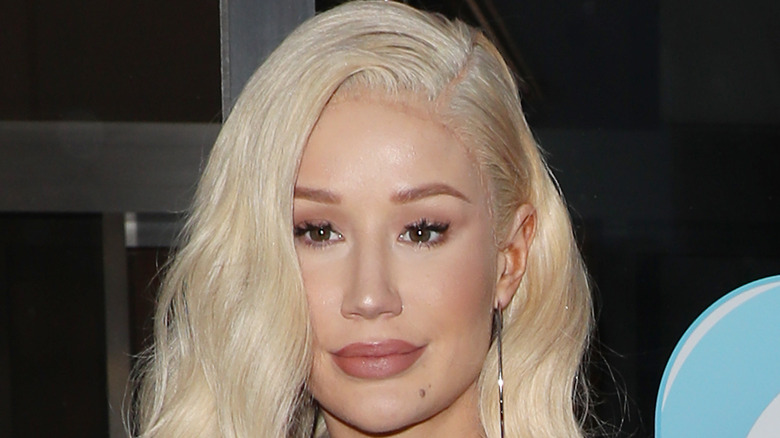 Neil Mockford/Getty Images
Since her conservatorship hearing last week, there's been an outpouring of love and support from fans and fellow celebrities for Britney Spears. Mariah Carey, Halsey and Missy Elliott are among the many famous faces to have publicly supported the pop icon, but some fans were quick to notice the silence from some more of Britney's peers. 
Iggy Azalea collaborated with Britney on the 2015 single "Pretty Girls", and she was subject to criticism from fans on social media for a perceived lack of support shown to her fellow artist, but spoke out via Twitter on Saturday to explain why (via US Magazine), making the point that she first drew attention to Britney's plight when their single was released — a few years before the #FreeBritney movement would gain traction. 
"I said her team wouldn't let her do promo and that they went through my house etc and y'all said I was a hater," the tweet said, with Azalea going on to explain that she'd signed non-disclosure agreements meaning that she couldn't speak out as much as she'd have liked to. 
She said she spoke out back in 2015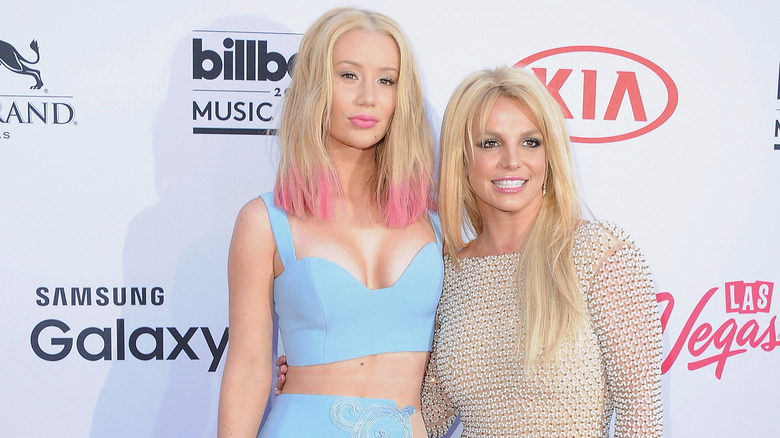 Jon Kopaloff/Getty Images
Continuing on Twitter, Iggy Azalea wrote that: "Iam [sic] actually here to support someone in a way that's helpful and also mindful. Britney has said in her own words, she's embarrassed to even share this with the world. If she needed me to speak on her behalf, that message has been delivered to her. Other than that — I'm good." (via US Magazine). The Australian rapper finished by saying that: "I've done what I'm supposed to do, I've reached out. I'm not supposed to be mindlessly telling you all whatever was happening because half of these people are just here for entertainment not to help. I actually care and she can use me if she needs my voice. Leave me alone PLEASE."
At the time "Pretty Girls" was released — and didn't chart as well as hoped — Azalea took to Twitter to say that "It's difficult to send a song up the charts without additional promo and TV performances, etc.", something that many in the media, per BuzzFeed, took to be a dig at Britney. However, six years later we can view Azalea's comments in an entirely different light.