Serena Williams Opens Up About Why She Isn't Going To The Olympics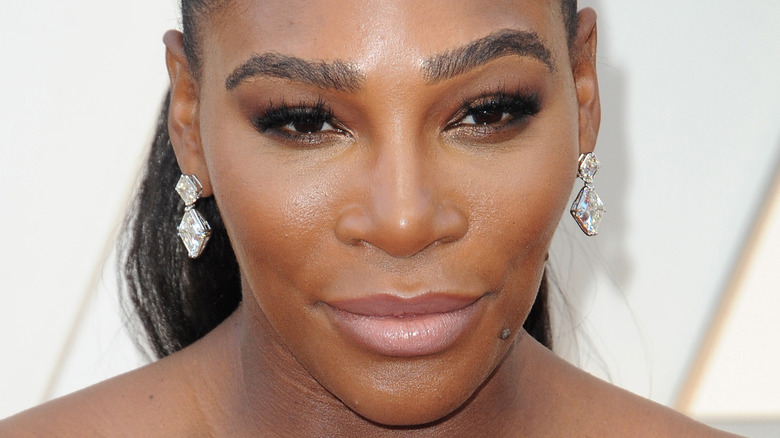 Shutterstock
Tennis superstar, Serena Williams, won't be heading to Tokyo for the 2021 olympics. A former gold medalist, the mother of one has decided to opt out of this year's events. According to People, she revealed the news during her pre-Wimbledon press conference, explaining that she's not on the Olympic roster.
"I'm actually not on the Olympic list, not that I'm aware of. If so, then I shouldn't be on it," she said, according to ESPN. But, rather than divulging her reasons for opting out, the 39-year-old explained, "There's a lot of reasons that I made my Olympic decision. I don't really want to — I don't feel like going into them today. Maybe another day."
"I have not thought about it. In the past [the Olympics] has been a wonderful place for me. I really haven't thought about it, so I'm going to keep not thinking about it," Williams continued. 
People notes that she's taken home four gold medals for past events, including during the 2012 games when she won in both singles and doubles. In the meantime, Williams continues her journey towards her 24th grand slam title at Wimbledon this summer.
Serena Williams will focus on breaking her next record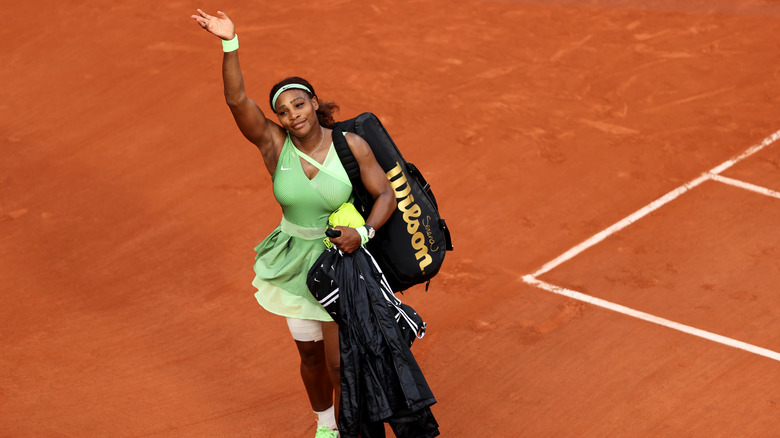 Clive Brunskill/Getty Images
While Williams has yet to discuss her reasons for opting out of the 2021 Olympic Games, the US Tennis Association has released a statement encouraging players to consider heading to Japan. U.S. Tennis Association spokesman Chris Widmaier explained the situation to the Associated Press, "Ultimately, the decision to participate in the Games is an individual one, and as we emerge from the pandemic, we recognize and respect the personal decisions made by our top athletes regarding participation in the Tokyo Games."
"Although we fully support the IOC and the [International Tennis Federation], and have encouraged our athletes to participate, we recognize the fact that in this unique time, some athletes may choose not to participate for personal reasons," he added.
As for this years championships, Williams remains laser focused on breaking the women's Grand Slam record. "I think that the women's draw is so deep, regardless who you play," she explained. "You really have to show up now."
"There's no longer matches that are going to be a sure walk-through. You just have to really have your head in, have your game on," Williams added. 
Even though fans won't see her take the court for the Olympics, Serena Williams will still compete throughout the tennis season for a once-in-a-lifetime prize.