The Drugstore Eyeshadow Palette That Chloe Grace Moretz Swears By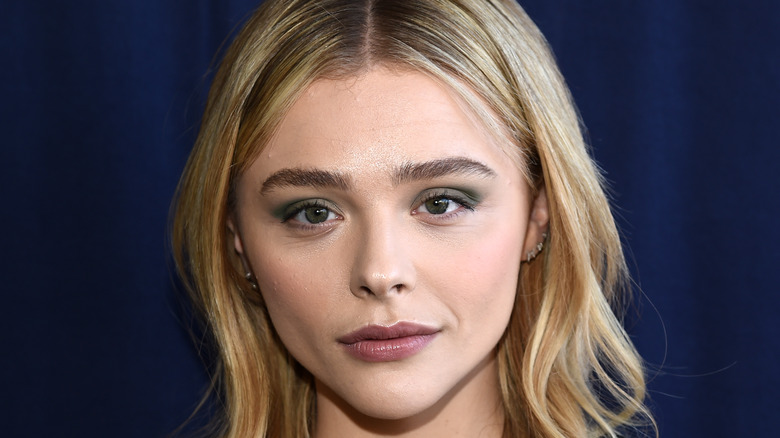 Amanda Edwards/Getty Images
You might assume that your favorite celebrities wear the best designer makeup that money can buy, but that's not always the case. You've probably found some great drugstore makeup in the past, and celebrities are no different — everyone loves a bargain, and there's no point spending more money on a designer brand when you can get something just as good from the drugstore, after all.
If you've seen any of Mikayla Nogueira's TikToks, for example, you'll know that the makeup artist loves her drugstore products, while even the likes of Kelly Rowland favor drugstore makeup from time to time. Alongside Nogueira, Rowland, and many other stars, Chloë Grace Moretz has been known to shun the more expensive brands and head to the drugstore for her makeup too (via Byrdie). 
The star has a favorite eyeshadow palette that she swears by, and you can get it from your local drugstore! 
Her favorite eyeshadow costs under $18 dollars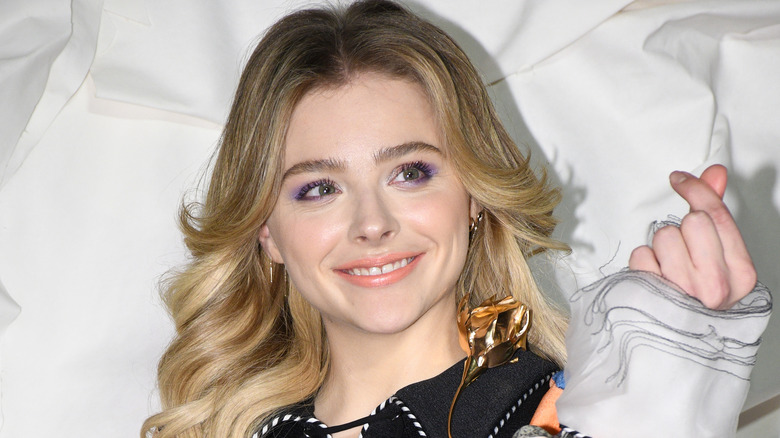 The Chosunilbo Jns/Getty Images
In an interview with Byrdie, Chloë Grace Moretz opened up about — amongst other things — the eyebrow gel she uses (Glossier Boy Brow, in case you were wondering), and Byrdie later revealed that Moretz spoke about her eyeshadow too. Moretz likes L'Oreal's eyeshadow palettes, which she normally buys at CVS. 
The star's makeup routine as a whole is pretty inexpensive. On top of buying her bargain-priced L'Oreal eyeshadow palettes in various colors, she likes Glossier's Lidstar liquid eyeshadow and their Birthday Balm Dot Calm, but does spend a little more on concealer and blush (via Byrdie). Yup, she swears by Clé de Peau Beauté concealer, at $70, and Chantecaille Cheek Gelee blush, at $44 as well as her more inexpensive favorites. However, you of course don't have to adopt her entire makeup collection — why not give just one of the eyeshadow palettes a try and see what you think?
The L'Oreal Paris Colour Riche La Palette Nude 1 eyeshadow palette has various quality shades, while the Nude 2 palette is perhaps slightly edgier but just as high-quality; Moretz is a fan of both, which retail for less than $25!