The Drugstore Beauty Product That Kelly Rowland Swears By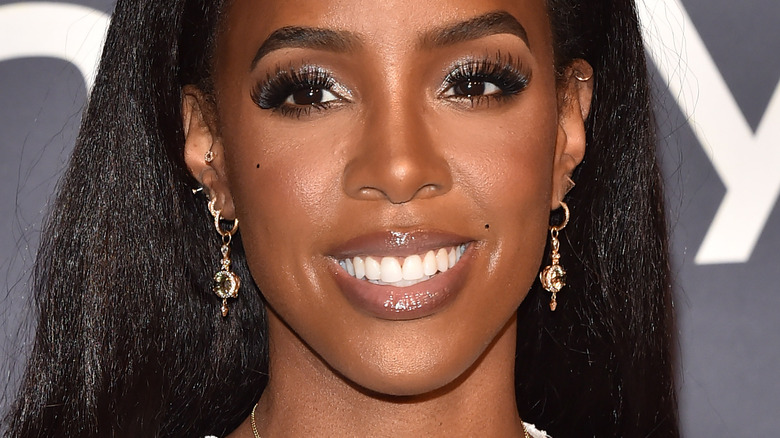 Shutterstock
We may receive a commission on purchases made from links.
For Kelly Rowland, time sure has flown since her days with former girl music group Destiny's Child. Rowland, who just celebrated her son Titan's graduation from kindergarten (via People), became a breakout singer in her own right after Destiny's Child parted ways and was even recently a judge on "The Voice Australia" (via the Daily Mail). But some things never change for Rowland and that includes the effortless looks she serves.
Just a decade ago, Kelly Rowland stopped by Glamour's office and spilled her beauty secrets. The main takeaway is that Rowland is a beauty minimalist and puts priority on taking care of her skin. "One thing that my grandmother told me is that you should feel sexy without anything on — no makeup, no anything," Rowland said. But there's one drugstore beauty product that gives the "Motivation" singer some extra motivation. Rowland told Glamour in 2011 that her favorite mascara is the L'Oreal Voluminous mascara in Carbon Black.
L'Oreal's Carbon Black formula is a stand-out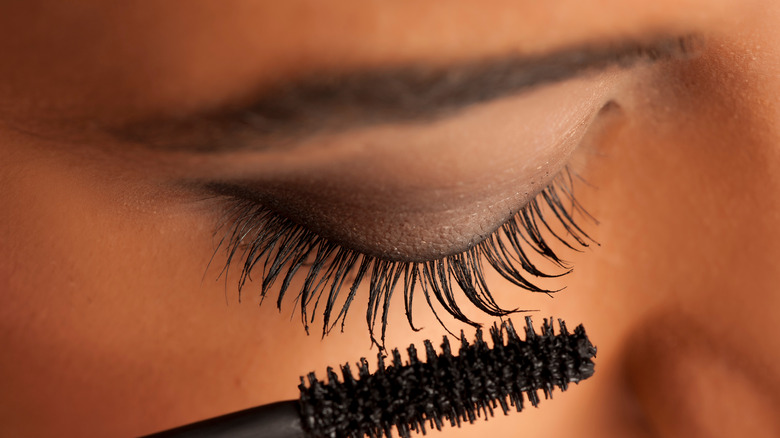 Shutterstock
According to Ulta, the L'Oreal Voluminous Carbon Black mascara that Kelly Rowland recommended in 2011, contains lash conditioning agents that help to thicken the lashes, like panthenol (vitamin B5) and ceramide-R. The bristles on the wand's brush are thick and densely packed, which help provide a clump-free application. The formula is contact lens-friendly. The mascara has become such a fan favorite that L'Oreal Beauty Magazine wrote about their product in 2018, calling it a "cult classic." L'Oreal especially recommended the Carbon Black formula for those who are looking for a more dramatic version of traditional black mascara, citing the "intense black pigments" in the product.
According to L'Oreal's post, a reviewer named Atara said, "This is my go-to-mascara...It makes my lashes long and thick with only a few swipes." Meanwhile, Lindsey, a freelance professional makeup artist in Los Angeles, reviewed the mascara on her website Behind the Scenes Makeup back in 2019. Lindsey said she likes the formula because it doesn't flake and leaves her lashes soft after application. Regarding the Carbon Black shade, she said, "Carbon Black wins for the darkest pigment as they use a carbon compound in this formula vs the regular black iron oxide in the other versions. The result is a shade that represents a true deep black."
So if you're looking for a blacker than black mascara that is celebrity-approved, you might want to check out Kelly Rowland's holy grail mascara — the L'Oreal Voluminous Carbon Black mascara.