What Jamie Lynn Spears' Husband Had To Say After Britney Spears' Court Appearance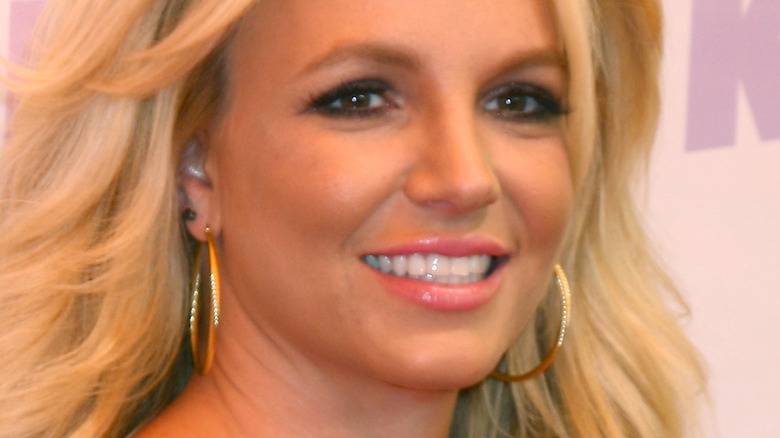 Shutterstock
Britney Spears spoke about her long-standing conservatorship in court last week, and she did not hold back, per Deadline. The pop star revealed that she wants the courts to end the 13-year conservatorship, revealing that she's unhappy about the fact that she's unable to legally make any major decisions about her own life. "I want my life back. I truly believe this conservatorship is abusive ... I want to end the conservatorship without being evaluated. I want to petition to end the conservatorship," she stated.
Spears also called out her family's involvement in keeping her restrained by the conservatorship. "Not only did my family not do a thing, my dad was all for it. Anything that happened to me had to be approved by my dad. I would honestly like to sue my family, to be totally honest with you," Spears said (via Her). "I would also like to be able to share my story with the world, and what they did to me, instead of it being hush-hush secret to benefit all of them. I want to be able to be heard on what they did to me by making me keep this in for so long, it is not good for my heart. I've been so angry and I cry every day. It concerns me, I'm told I'm not allowed to expose the people who did this to me." Although Spears' family has stayed mostly quiet throughout her battle, her brother-in-law is now speaking out about the matter on everyone's mind.
Britney Spears' brother-in-law shows support for the singer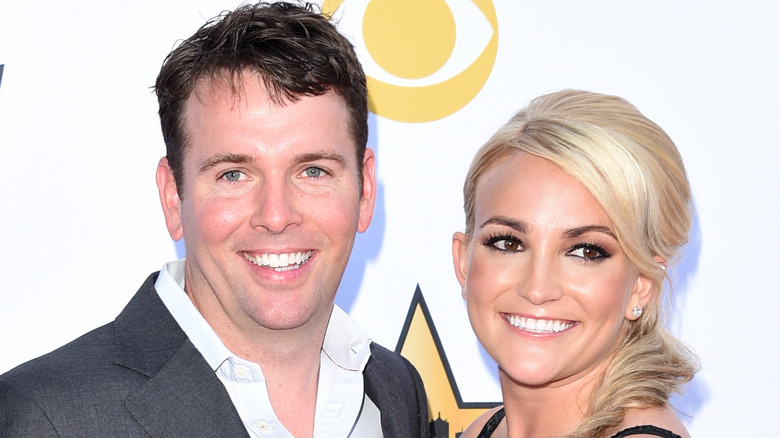 Jason Merritt/Getty Images
People reports that the husband of Britney Spears' sister, Jamie Lynn Spears, Jamie Watson, shared his thoughts about his sister-in-law's conservatorship battle and how the family feels following the court hearing last week. Watson, who has been married to Jamie Lynn for seven years, reportedly told the New York Post that the family is standing behind Britney during this tough time. "I can assure you her family loves her and wants the best for her." Watson told the outlet. "I wouldn't be around people who weren't. Who wouldn't want to be in support of Britney?" he added (via People). While Watson shared support for the pop star, Jamie Lynn has drawn criticism from fans online for staying quiet about the situation (via Her).
However, in 2020, Jamie Lynn did speak out about her sister's situation amid the rising popularity of the #FreeBritney movement, per Bustle. "If you deal with mental illness or care for someone dealing with mental illness then you know how important it is to respect the situation with privacy for the person, and the family trying to protect their loved ones, no matter how it appears to the public," she stated. The outlet reports that, the same year, Jamie Lynn was named the trustee of her older sister's trust and would be the one to inherit the full amount of the singer's fortune upon death. Fans are now holding their breath in hopes that Britney will be released from her legal restraints, and be free to live as she sees fit.