Is This What Donald Trump Really Thinks Of Rudy Giuliani?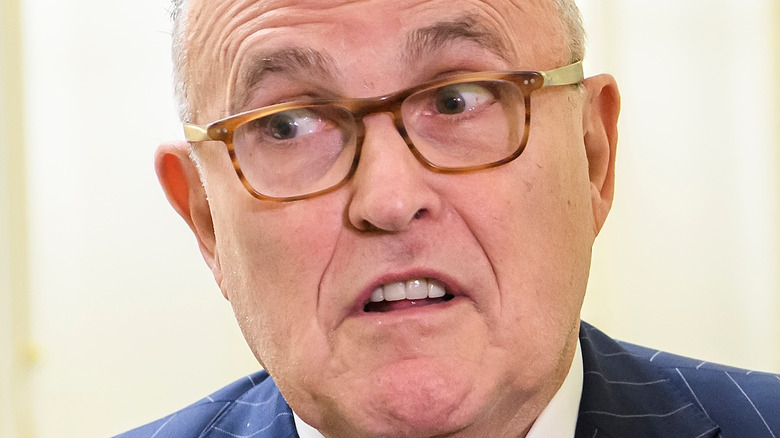 Shutterstock
To say Rudy Giuliani has had a challenging few years is a bit of an understatement; the once celebrated mayor of New York and former U.S. attorney has seen a fall from grace under the wing of Donald Trump and his former administration. Giuliani was recently suspended from practicing law in New York and is also currently under a criminal investigation for his ties to Ukraine (via CNBC).
Some of this might be easier to bear if Giuliani was supported by Trump, but it certainly doesn't seem like anything remotely resembling support is forthcoming. In his new book, "Frankly, We Did Win This Election: The Inside Story of How Trump Lost," author Michael Bender peels back the layers of the Giuliani-Trump relationship, and reveals far more than either party likely wants known.
The book claims that Trump mocked Giuliani relentlessly, calling him "weak" and saying that he "sucked" (via Business Insider). But curiously, Giuliani kept pushing to remain close to the former president. 
Many wonder why Rudy Giuliani hung on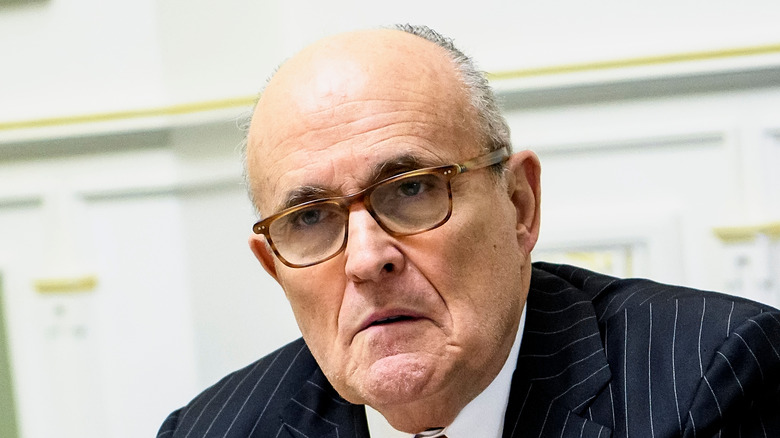 Shutterstock
Michael Bender goes on to quote sources who were familiar with the relationship between Donald Trump and Rudy Giuliani. For reasons that mystify some, it sounds like Giuliani was desperate to be part of the group.
"Rudy never wanted to be left out. If you were ever between Rudy and the president, look out. You were going to get trampled" (via Business Insider).
Part of the reason Giuliani might have clung so tightly to Trump could be that the treatment he received wasn't always so harsh. The book also alleges that when White House aides began complaining about Giuliani's press conferences and gaffes, Trump pushed back. "Trump barked that at least Giuliani was out there fighting for him. Everyone shut up after that."
Giuliani defended Trump in quite a few high-profile cases, including defending Trump against allegations that he paid hush money to Stormy Daniels and during Robert Mueller's investigation into whether or not Russia helped Trump win the 2016 election.