Breegan Jane's Advice To Couples Shopping For Houses - Exclusive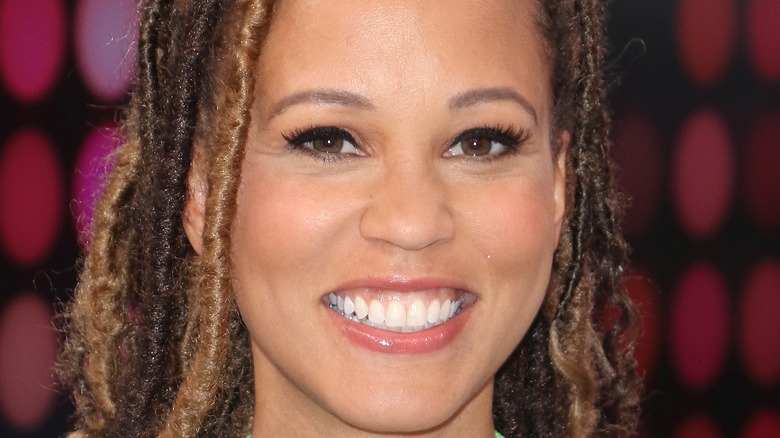 Jim Spellman/Getty Images
Planning a wedding and buying a house are two of the biggest life events a person can go through. But doing them at the same time? Well, while it might sound like an impossible task, interior designer Breegan Jane has actually made a career out of it. Jane has had an extensive and impressive career within interior design, eventually making her way into the public eye through various round-table discussions, podcasts, and appearances on fan favorite television shows, including "Extreme Makeover: Home Edition" (via IMDb). Most recently, Jane has made a huge step in career by starting her very own show, a Discovery+ series called "The House My Wedding Bought." The show follows Jane as she helps couples start a new life together through the navigation of planning a wedding as well as shopping for a home. According to a press release for the show, Jane reveals, "They have one budget to pay for two of life's biggest events. I help them figure out needs versus wants so they can make smart, affordable investments."
The List sat down with Breegan Jane via Zoom for an exclusive interview to discuss her brand new show and some of the best advice she could share with us — and if you're newlywed, you might want to take notes.
Figure out what factors you're not willing to budge on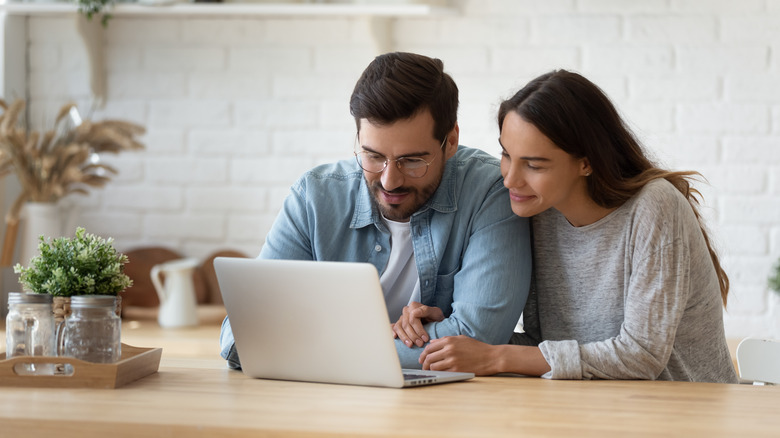 Shutterstock
Breegan Jane says that raising her two children has helped her become a successful interior designer in more ways than she could have expected, and she jokes that it's helped her navigate working with newlyweds, too.
As for her advice for couples who are house hunting while simultaneously planning a wedding, Jane recommends firstly to identify the elements of either event that you aren't willing to budge on. Want a big beautiful office in your new house? Perhaps an expensive pair of shoes for your wedding that you've always dreamed of wearing on your big day? No matter how big or small, be honest with your partner about what those non-negotiables are. Jane explains, "Find the one thing in each of you that is super important that you don't want to give up, and I don't care how silly or meaningful it is," she says. "There's usually one or two things that you should not give on, and don't let people convince you to give on those things. But then let the rest go and have fun, and be open to the experience."
Don't forget to enjoy the process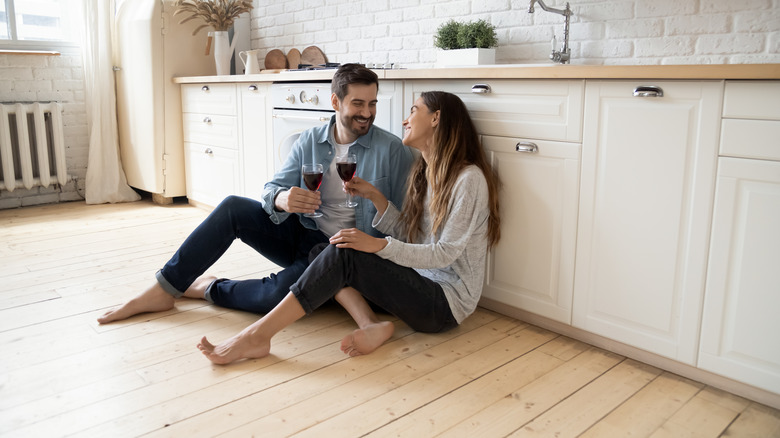 Shutterstock
Breegan Jane couldn't help but gush over the privilege of watching these totally in love couples experience these huge life events together. "It's so adorable to watch two people absolutely in love. I think that that's also what this show brings is that young, fresh snuggle. It was really fun to work with people who are disagreeing on things, but then you would just find cuddling noses in the corner. Because they're very happy to start this new chapter of their lives filled with love, and that is the root of what they're doing."
Because in the end, it's all about the love. And in fact, Jane said that forgetting this is actually one of the biggest mistakes that a couple can make during this process. No matter how stressful it might be to be planning the two biggest events of your life simultaneously, you can't forget to enjoy the process.
"I think that they often are so concentrated on one specific thing that they forget to look up and experience the moment," Jane explains. "I think when we are living through the best moments in our lives, or the coolest new experiences, we generally have a hard time letting go of the dream, and just enjoying where we are, and how we got here."
"The House My Wedding Bought" is available to stream on Discovery+.