The Richest Survivor Contestants May Surprise You
"Survivor" is a reality TV series that has been on the air for 40 seasons — yes, 40! The show originated outside the United States, coming to CBS in 2000. Since then, there have been countless contestants and with so many seasons, a ton of winners, too. From the start, winners of "Survivor" were rewarded a $1 million grand prize, a big sum for reality shows back then and now (via Britannica).
According to CBS, the newest season of "Survivor" ups the ante, offering winners $2 million in honor of the 20th anniversary — the biggest prize in reality TV history. Plus, all contestants are past winners, so it makes sense that big stars from the series earn a pretty penny just from winning the show.
With such a big grand prize, every winner of "Survivor" comes out a millionaire, but that doesn't always lead to success. In fact, according to Forbes, the very first winner of the series, Richard Hatch, was convicted of tax evasion in 2006 on the money he earned from the show and served time in jail. Surprisingly, he still rounds out the top 10 richest contestants, but his net worth is rather low at $200,000, per Celebrity Net Worth. The actual richest contestants may surprise you.
Survivor winners are not the richest contestants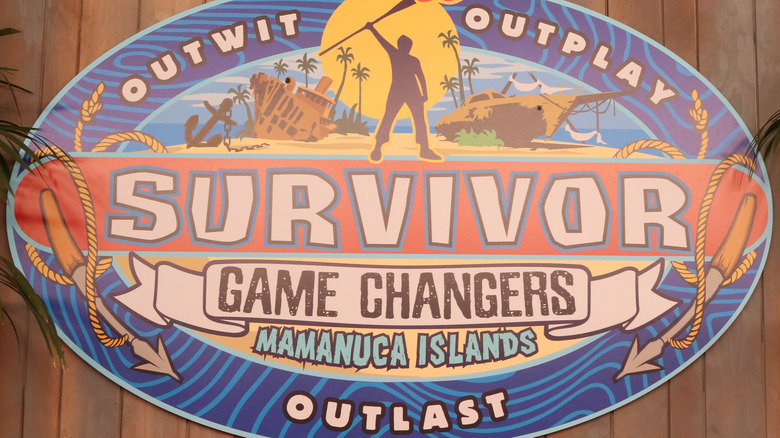 Shutterstock
Given the $1 million prize, it's shocking to learn that only two of the top 10 richest "Survivor" contestants actually won the show. Along with Richard Hatch, Rob Mariano also won the show after appearing on four different seasons, including "Survivor: Marquesas," "Survivor: All Stars," "Survivor: Heroes vs. Villains," and "Survivor: Redemption Island," which landed him the grand prize. After his win, and his runner-up win on "All-Stars," Mariano appeared on another reality hit, "Amazing Race," and is now said to be worth about $1.3 million (via The Richest).
The other richest contestants have earned their net worth via other ways, many of which joined the show with a few millions already in the bank. Candace Smith appeared on the show in 2009 and while she didn't win, she went on to compete in the 2013 Miss USA pageant and star in "The Millionaire Matchmaker." With a few movie and TV credits, along with a successful career in commercial real estate, she is said to be worth about $1.5 million (per Celebrity Net Worth).
The richest Survivor contestants are multi-millionaires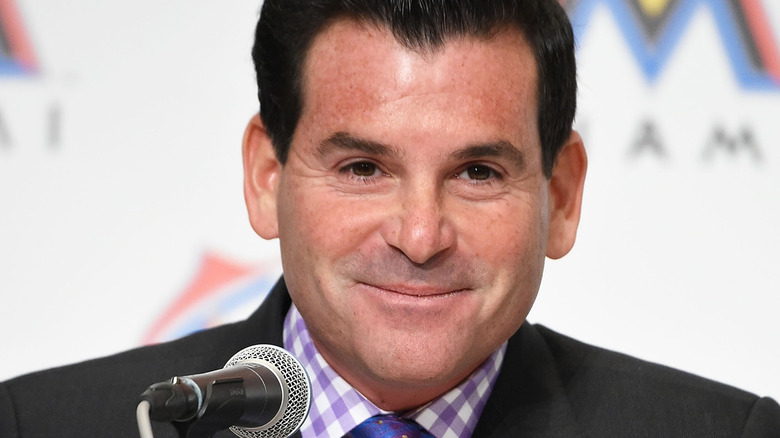 Jun Sato/Getty Images
Worth about $2 million, Russel Hantz is a well-known "Survivor" villain who appeared three different times on variations of the show, but has made the majority of his money from his oil company, per The Richest After Hantz, the net worth of past contestants skyrockets, according to the outlet:
Jeff Kent, a retired baseball player, appeared on the show in 2012 and is worth $40 million; Heidi Strobel, who is married to MLB pitcher Cole Hamels, was on "Survivor: The Amazon" in 2002 and is worth $60 million; Brendan Synott, who was on "Survivor: Tocantins," is worth $80 million after selling his granola company Bear Naked to Kellogs; and Jimmy Johnson, a famous former football coach who appeared on "Survivor: Nicaragua" as the oldest "Survivor" contestant ever, is said to be worth $40 million (via The Richest).
But the richest contestant blows all of these big-earners out of the water. David Samson, who according to TheThings, has a net worth of $200 million and is the former president of the Miami Marlins, appeared on "Survivor: Cagayan" in 2014, but was actually the very first person voted out.