The Real Reason Kirk Douglas Changed His Name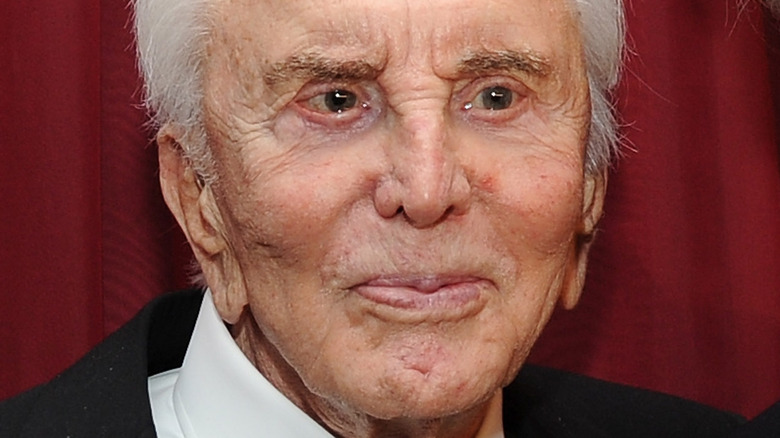 Michael Buckner/Getty Images
Having found fame during the Golden Age of Hollywood, actor Kirk Douglas died in February 2020 at the ripe old age of 103 after a lengthy career that made him a household name across the globe. Of course, he was the patriarch of a rather famous family too — his eldest child is internationally successful actor Michael Douglas, while his other children include producers Joel and Peter Douglas, and late actor Eric Douglas (via The Sun). However, Kirk himself may be the greatest of the lot, having ranked 17th on the American Film Institute's list of the greatest male screen legends of classic Hollywood cinema, ahead of the likes of James Dean and Buster Keaton.
While Kirk was born in New York, his parents had immigrated to the U.S. from the Russian Empire, specifically the town of Chavusy, in what is now Belarus. His family was Jewish, speaking Yiddish at home, and his name at birth was not actually Kirk Douglas (via The Guardian). He changed his name before hitting it big in the 1940s, but why? Here's the real reason Kirk Douglas changed his name.
Kirk Douglas' birth name was supposedly "too Jewish" for Hollywood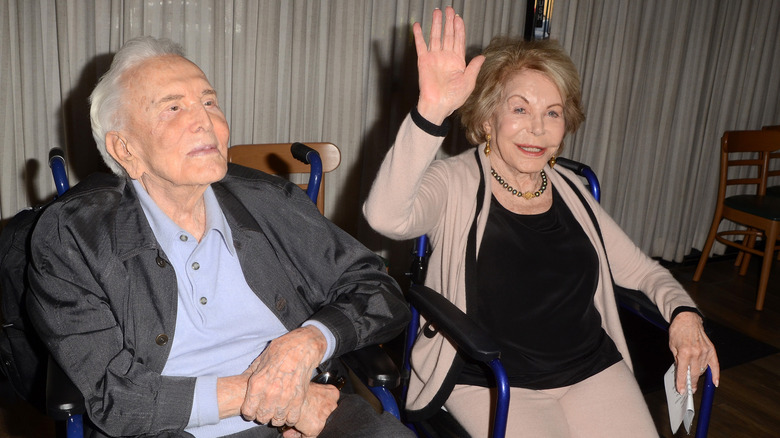 Shutterstock
Kirk Douglas was born Issur Danielovitch to Bryna and Herschel Danielovitch. Douglas' uncle had moved to the U.S. before everyone else, and changed his last name to Demsky, which Herschel and his family then adopted. Douglas went by the name Issy Demsky growing up, while his parents adopted the names Bertha and Harry respectively (via The Jewish Chronicle). 
Speaking to People, he revealed that he changed his name before pursuing an acting career, as his name was seemingly "too unwieldy" and "too Jewish" for Hollywood back in the first half of the 20th century. However, the actor did grow to wish he had kept his original name: "I wish I had kept it ... It's more interesting to keep your original name. But can you imagine that name on a marquee?"
Douglas isn't the only Hollywood star to change their name before hitting the big time, of course. Everyone from comedian Whoopi Goldberg to actor Reese Witherspoon have changed their names, so they are all in good company.