How To Recreate Santana's Makeup Look From Glee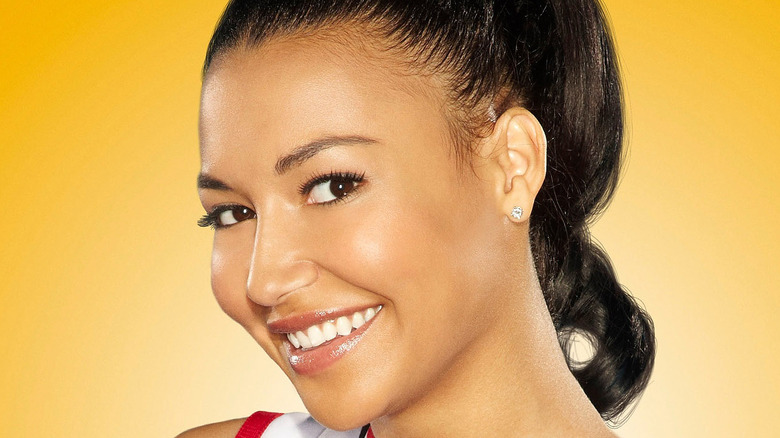 Fox/Getty Images
Naya Rivera's Santana Lopez stole the show on "Glee." The Cheerio turned New Directions member delivered endlessly quotable quips, and the out lesbian character, alongside Heather Morris' Brittany Pierce, was one-half of one of the series' most beloved couples — Brittana.
Although "Glee's" final season aired in 2015, fans still hold the characters close. That's especially the case for Santana, who has been listed as a role model for young LGBTQ+ women (via BBC). Although she was often seen wearing a cheerleading uniform in early seasons, the character has become something of a style icon as well.
Proactiv celebrity makeup artist Amy Nadine gave Seventeen a couple tips to help fans recreate Santana's memorable look. She recommended starting out with a solid base such as Proactiv's Smoothing Primer. Just like in a cheerleading pyramid, it's important to lay the groundwork for a full face of makeup. In this case, primer sets the scene for a lightweight foundation.
In terms of eyeshadow, Santana kept it relatively simple. While Tina Cohen-Chang (Jenna Ushkowitz) opted for vampy looks on the show, Santana was more often seen wearing neutral, matte shades and a dark eyeliner. Like her fellow New Direction girls, she finished off her eyes with a couple coats of lash-defining mascara.
What makes Santana's look special?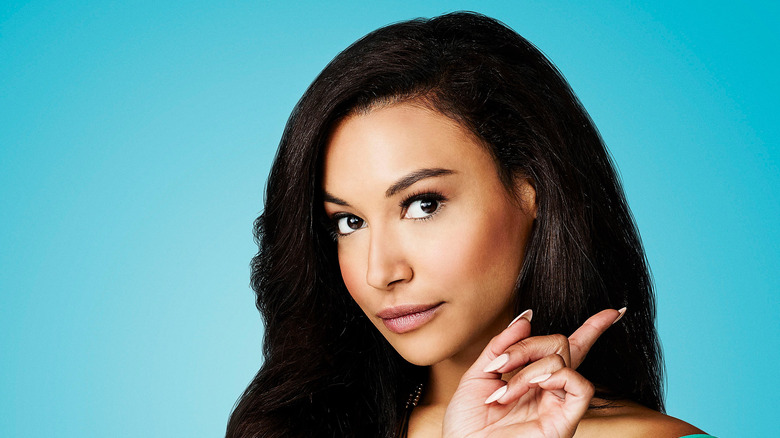 Fox/Getty Images
Where does Santana's signature style come into play? According to Nadine, it's all about the brows and rosy cheeks. "She has a classic, old Hollywood brow shape and you can mimic that with a brow stencil and dark brown pencil or powder," per Seventeen. Using Too Faced's Brow Kit will leave you with brows as sharply defined but graceful as the character's cutting comebacks (via YouTube).
Especially during the show's mega-popular middle seasons, Santana emphasized her cheeks with a rosy glow. Think about when she serenaded Sam Evans (Chord Overstreet) with her solid-gold original "Trouty Mouth" in Season 2 (via YouTube). It's all about the soft tint on her cheeks. Nadine listed a warm-toned, cream blush as the best way to achieve this look.
If you're following along, finish off your look by applying a neutral color on the lips and pulling your hair back in a high ponytail (a staple for any cheerleader on the show). This look will leave you ready to try out for a spot on the Cheerios!
You can also recreate some of Naya Rivera's looks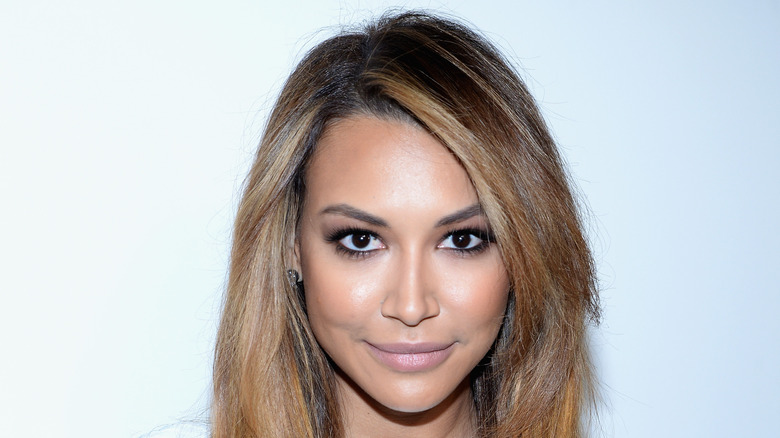 Larry Busacca/Getty Images
Naya Rivera's personal makeup style didn't stray too far from Santana's. Like the popular character she played on "Glee," she often embraced a simple but glam look, as evidenced by a glimpse at her personal Instagram account.
Glamour writer Beth Shapouri dubbed her fresh face from a 2014 Michael Kors fashion show as "dude-friendly." By that, she meant the look was glamorous but unlikely to overwhelm men — AKA, it was perfect for a date. Shapouri noted three factors where Rivera's look succeeded in these metrics. First up are her eyelashes. "There's a lot of mascara but not a single clump." In true Santana style, there was also an appropriate amount of blush. Finally, Shapouri commended her choice of a semi-matte lip.
"You could easily go glossy with the rest of the makeup here, but keeping it matte means that all the pieces whisper, so no one thing stands out," she noted.
Glamour also broke down the heroic late actor's appearance at the 2013 Giffoni Film Festival. Rivera's makeup artist, Jo Baker, spilled all the details about the products that went into pulling off this flirty look, which was completed with a bold pink lip.