The Drugstore Beauty Product That Madelaine Petsch Swears By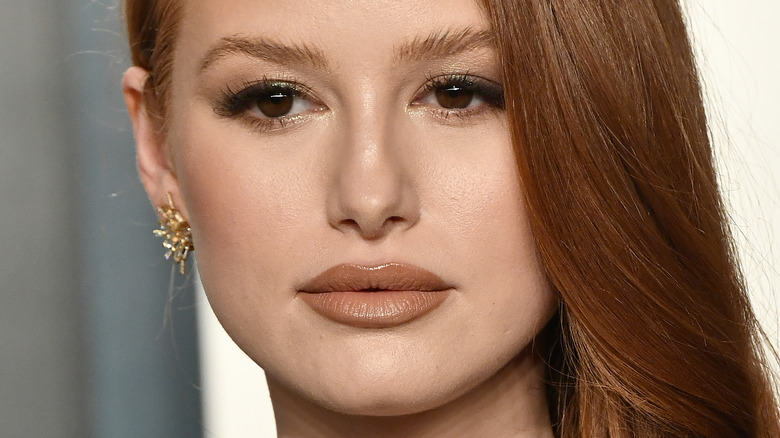 Shutterstock
Perhaps one of the best parts about beauty is the ability to use high-end or drugstore products to achieve that perfect Instagrammable look. From celebrities to makeup artists to TikTokers, a lot of people have at least one drugstore product that they swear by.
If you love a beauty bargain, you'll definitely want to hear one of Madeleine Petsch's best kept secrets! As it turns out, even the rich and famous know a good deal when they see one. Petsch's go-to product not only moisturizes, it also heals the lips (and it's ridiculously cheap for the value you're getting).
Over the years, Petsch has learned tips and tricks to always look her best on a budget. Her advice is a holy grail for anyone who is looking to achieve an effortless look or for those who don't necessarily have a whole lot of time to get ready in the morning. So, what are you waiting for? Keep reading to find out the beauty product Petsch uses to achieve a flawless look every time.
Madelaine Petsch has found multiple uses for this drugstore product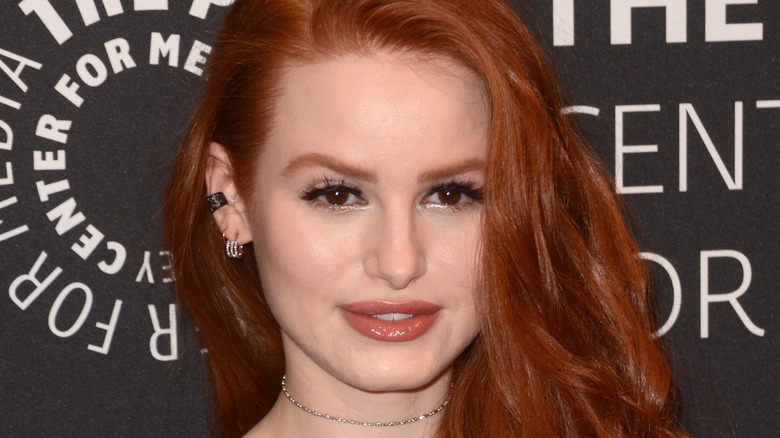 Shutterstock
In a 2017, sit-down with US Weekly, Madeline Petsch played a round of "What's in my bag," revealing her drugstore must-have. "My favorite lip balm is weirdly enough just a little tube of Aquaphor. It's clear and it will keep my lips glossy and perfect for hours." In an interview with Byrdie the same year, she described the lip balm as the "best kept secret in [her] purse," adding, "I have 10 of these, and I'm very excited to share with you that the only thing I put on my lips is Aquaphor."
She continued, "It's like the weirdest thing in the world, but I found these cute little tubes at CVS ... and I am obsessed with this. I literally ... I have a million of these. I mean, gloss, but also so healing, and it feels like you're actually doing something for your lips." And get this, it retails for about $4! It seems like Petsch is all about getting the most bang for her buck because she's also found another way to implement the product into her makeup routine. 
"You guys are going to think I'm actually insane, but I have a little Aquaphor on my finger, and I just like to kind of put it in my brow ... it lightens them," she explained in a December 2017 YouTube makeup tutorial. In her Byrdie interview, Petsch made sure to note that she isn't sponsored by Aquaphor, so her obvious love for the drugstore product should tell you everything you need to know.