Why Rudy Giuliani's Interview With Oprah Winfrey Has Come Back To Haunt Him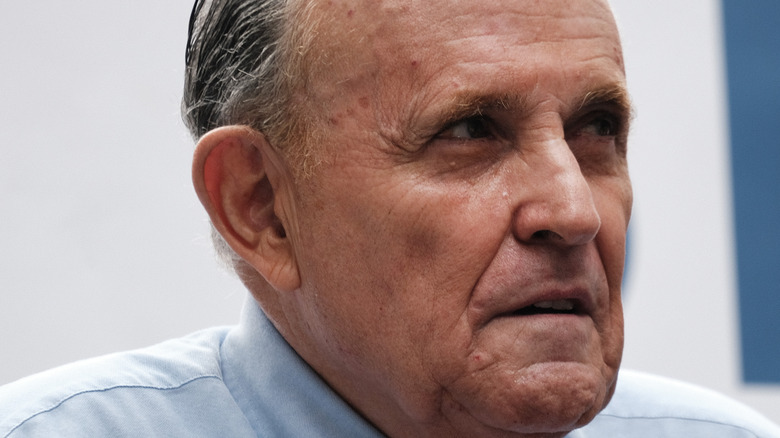 Spencer Platt/Getty Images
Another day, and just some more fuel added to Rudy Giuliani's current dumpster fire. Ever since the once New York City mayor joined former President Trump's team as his personal lawyer, Giuliani has found himself embroiled in scandal after scandal. Booed at a Yankees game in 2018, it was clear the New York personality went from widespread 9/11 hero to a divisive political figure (via Insider). Leading attempts to overturn the presidential election results through unsubstantiated claims, Giuliani has found himself under federal investigation and was just recently suspended from practicing law in New York (via Washington Post). With the state finding that the former mayor "communicated demonstrably false and misleading statements" in connection to Trump's campaign, an unearthed 2001 Oprah interview is proving quite ironic.
As per NPR, Giuliani was a key figure in drawing up lies about Joe Biden and his campaign, and "pressed Ukrainian officials to launch investigations" on the now-President that "stood to benefit" Trump politically. Moreover, the once-lawyer lied on national news outlets countless times, particularly about supposed election fraud (via Rolling Stone). With many outlets calling the lawyer out on the fabrications, Giuliani's criminal investigation is well underway. So where does Oprah come into the picture here?
All about Giuliani's 2001 Oprah interview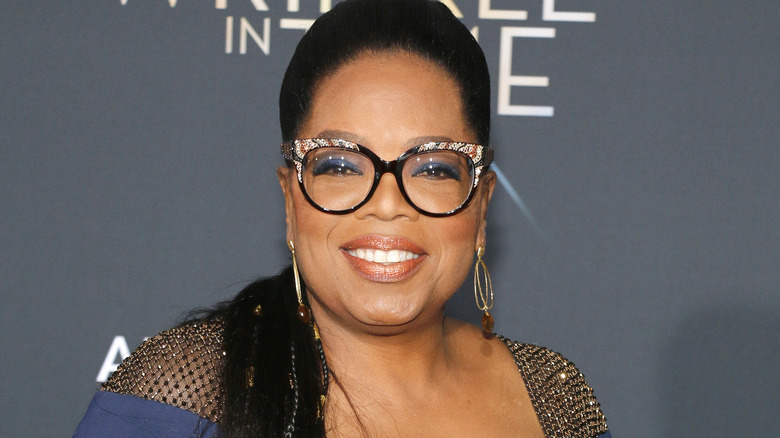 Shutterstock
Giuliani's false claims about ballot fraud made waves since late 2020, repeatedly stating that "dead people 'voted' in Philadelphia" and that 8,021 to 30,000 dead people's ballots were cast in the state (via CNBC). The former attorney also lied about more Philadelphia absentee ballots coming in during the election than were sent out, and that "tens of thousands of underage voters voted in Georgia" although an audit revealed zero underage voters (via Daily News). Prosecutors point to Giuliani's rhetoric harming the country at large, stating that "false statements intended to foment a loss of confidence in our elections and ... government generally damage the proper functioning of a free society," and that his speeches damaged society's perspective on lawyers as well.
With so much controversy regarding lies and falsehoods, it is pretty ironic that an unearthed 2001 Oprah interview features Giuliani talking all about truth and honesty. As per Daily News, the NYC former mayor told Oprah that he's "always tried to be honest when communicating with people." In the interview, Giuliani stated, "I have a pretty strong sense of myself. It gets me in trouble when I say this, but I don't think of myself as a politician." Going so far as to say he is a leader who finds it crucial to "react to it, feel it, and be honest," with every situation, some are left wondering what might have changed.