Prince George Just Stole Everyone's Heart With His Latest Appearance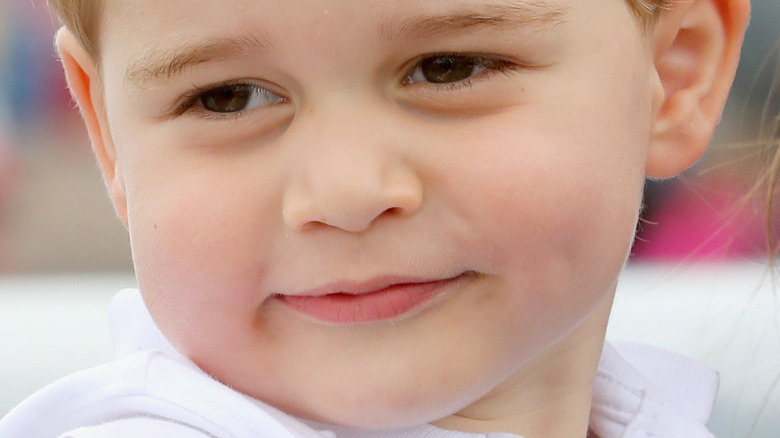 Chris Jackson/Getty Images
The European Football Championship has been going on for a couple of weeks now, but it's Prince George's appearance at the most recent England game, which they won, that has fans jumping for joy. Standing in between his parents, Prince William and Kate Middleton, the young royal was dressed in a suit and tie, and was seen shyly singing the national anthem, "God Save the Queen," talking to David Beckham, and kicking back and enjoying the game (via Daily Mail). 
Just like his father, George is a big soccer lover, well known for supporting local team Aston Villa F.C., and is often spotted cheering the team from the stands in his colors. In fact, he also plays football himself, and Prince William thinks his eldest child could actually become a professional player (via Good Housekeeping). Asked by soccer great Peter Crouch on "That Peter Crouch Podcast" whether Prince George could be a royal and a pro player at the same time, William replied, "I reckon he could, I reckon he could be the all-time goal scorer." 
Prince George was dapper in his suit and tie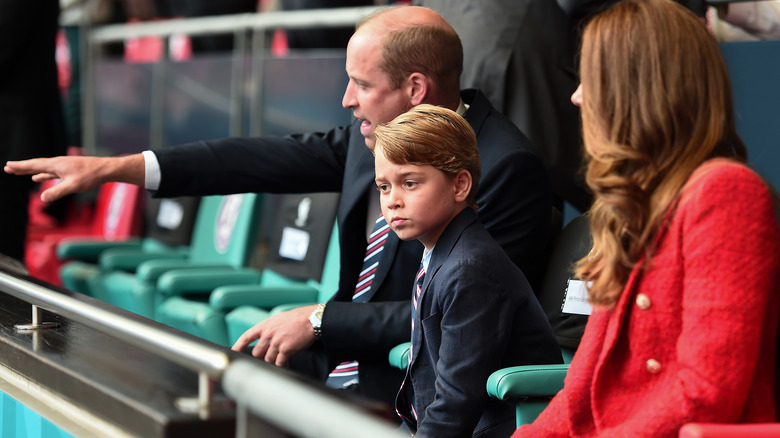 Eamonn Mccormack - Uefa/Getty Images
Aside from looking positively dapper in his suit and tie, Prince George seemed unsure about singing "God Save the Queen," according to the Daily Mail, a fact which Twitter had some fun with. One person tweeted, "Absolutely love how Prince George, who is literally related to the woman the song is about, couldn't care less to sing the national anthem lmao." Another Twitter user wrote, "He's whistling along to a song about his Great Gran & having a champion time," and another person tweeted, "Haha, that's a great shot, so cute."
Moreover, Prince George is also reportedly popular at school specifically because of his top notch soccer skills. Sounds like the 7-year-old is a total natural on the field (as well as on the playground), but we wouldn't expect anything less from a future king. Here's hoping he appears at England's next football match, too.