Why Sean Connery Actually Didn't Like The Role Of James Bond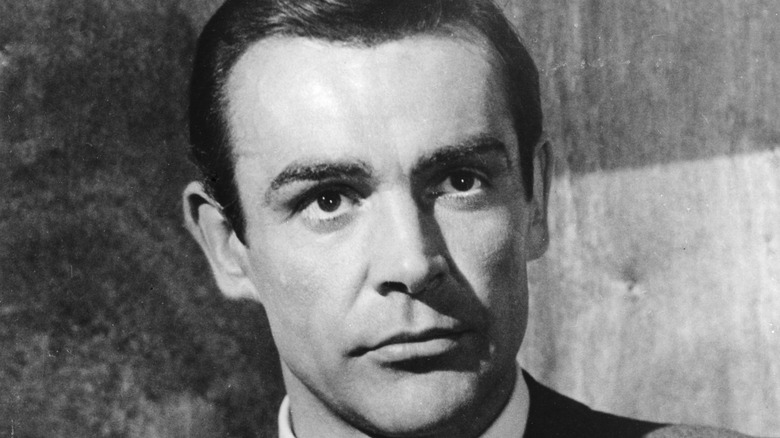 Print Collector/Getty Images
Sean Connery, or Sir Sean to we commoners (not that he'd have insisted on that title, democratic Scot that he was), was a busy man during his 90 years on this planet. According to his IMDb filmography, he acted in more than 90 different feature films, TV movies, and miniseries. The one role, of course, that he will forever be remembered for. is his breakout appearance as Leprechaun #7 in 1959's "Darby O'Gill and the Little People." Kidding! The former bodybuilder played a full-size dude in the movie, and anyway that part wasn't nearly as memorable as when he played "Guy With a Really Weird Hat" in 1974's sci-fi classic "Zardoz."
With such memorable roles as those on his resume, it's hard to see why Connery's name is practically synonymous with that of the fictional spy he played in a mere seven films, but the fact is, nobody did it better — even if the song of nearly the same name (via YouTube) is from a Bond film starring one of those lesser 007s.
Bond fans will forever revere Connery for his role as the first — most would say best — Bond, and even Bond's creator Ian Fleming made Connery's Scottish heritage a part of the Bond canon in tribute to the actor. In truth, however, Connery himself came to regret ever having taken the role as the world's most iconic secret agent.
Sean Connery couldn't stand the character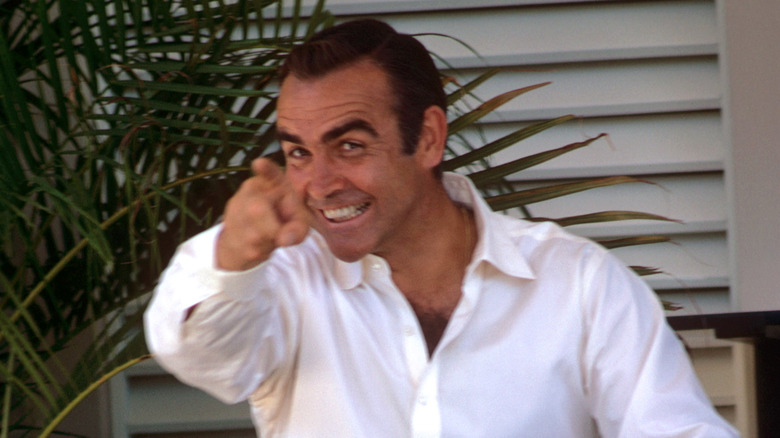 Anwar Hussein/Getty Images
While Sean Connery may have been happy to land that first big Bond role, Bond himself never really grew on the actor. In fact, quite the opposite. By the time Connery was filming his third Bond movie, "Goldfinger" in 1964, he described the title character to Vanity Fair as "a dull, prosaic English policeman" (via the Chicago Tribune). Things just went downhill from there; by 1965, a Playboy interview (via Conduit Cut) reveals that Connery was "fed up to here with the whole Bond bit." At the time he filmed what he hoped would be his last Bond film, 1971's "Diamonds Are Forever," Connery shocked fans by saying "I have always hated that damned James Bond" and admitting "I'd like to kill him" (via The Guardian).
While Connery's did walk away from the franchise after that 1971 outing, a dozen years later he was back for one last hurrah in 1983's appropriately-named "Never Say Never Again." As to why Connery changed his mind, it seems he had reasons –- according to Variety, at least 5 million of them. After this last outing, he was done for good, but by that point, the damage was done. The entire world had Connery's number. Forever after, he would be known as 007, the one man he only wished he had a license to kill.