The Perfumes That Ciara Can't Live Without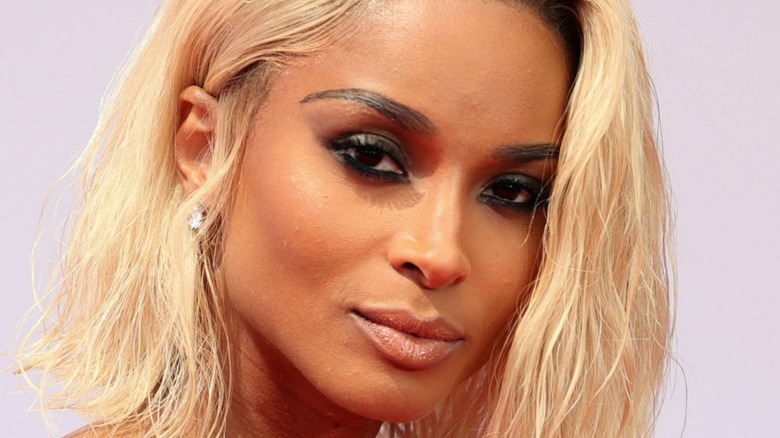 Rich Fury/Getty Images
Ciara wears many hats. The Grammy-winning singer is a dancing phenomenon, and her music videos regularly go viral because of their fast-paced choreography and stunning visuals (via Fader). There's no question that her impact on the R&B industry can be felt everywhere, but she's more than just an entertainer. In November 2020, the R&B icon added perfumer to her repertoire. Per Harper's Bazaar, Ciara and her husband, NFL star quarterback Russell Wilson, designed a couple's perfume together titled the R&C Fragrance Duo. The couple's combined creativity came into play for the perfume bottle's design. Not only do the bottles twist together into a single shape, the scents in both Ciara and Wilson's perfumes complement each other.
The singer-songwriter told Harper's Bazaar that her grandmother's perfume collection was the inspiration behind the scents she chose for her floral perfume. Hers is infused with sweet notes including red berries, jasmine, and pink peppercorn, while Wilson's incorporates more earthy scents like bergamot, lavender, and patchouli (via Allure). Fans might be surprised to know that Ciara's relationship with perfume is vast. She incorporates a wide selection of scents into her daily routine. 
Ciara has built the perfect perfume collection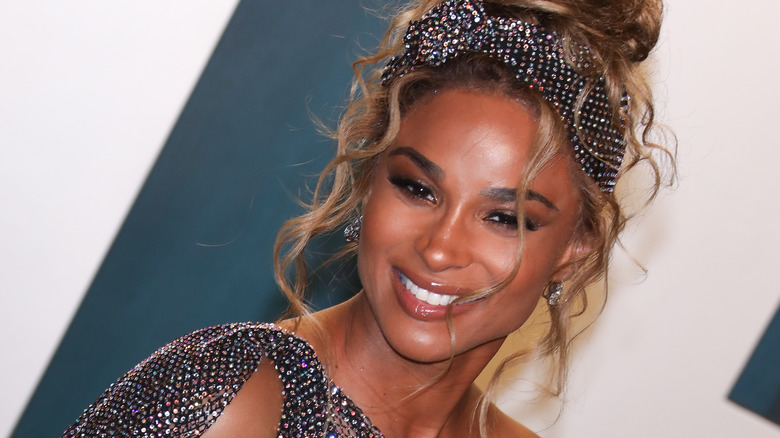 Toni Anne Barson/Getty Images
In an interview with Byrdie, Ciara described her fragrance style as "classic, memorable, fresh, and romantic." She also reminisced about her first perfume purchase, Ciara by Revlon. "That's where my name came from," she explained. "My dad bought that scent for my mother when she was pregnant with me."
Ciara named rose musk as her power scent, because it makes her feel confident (via Byrdie). When it comes to comfort scents, Ciara said she loves the smell of fresh flowers. She also cited husband Russell Wilson's cologne as the perfect representation of their relationship. "I love when my husband sprays his cologne, [Le Labo] Santal 33," she shared. "It reminds me of all the good times we've had together." 
Ciara takes her perfumes seriously and has built a portfolio of scents over the years. As a firm advocate in self-care, she believes in wearing fragrances that make you feel your absolute best (via Allure).