The Most Surprising Revelation From Lamar Odom's Memoir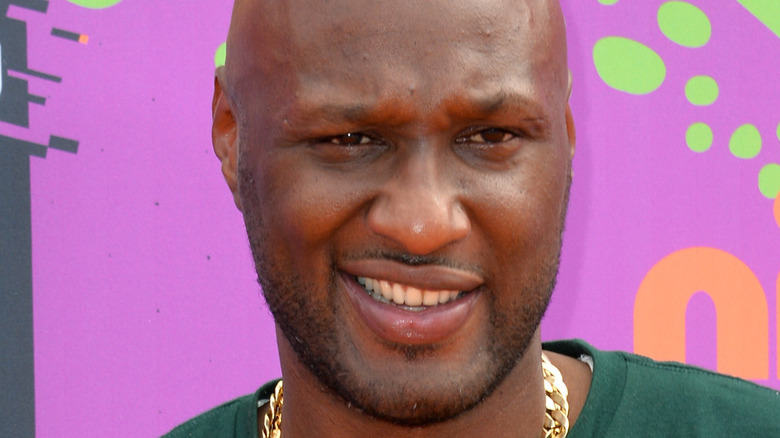 Shutterstock
Lamar Odom shared a lot of shocking information in his 2019 memoir, "Darkness to Light," but one particular revelation stood out amongst the rest, via US Weekly. After making a name for himself as not only a prolific basketball star, but also the troubled ex-husband of "Keeping Up With the Kardashians" cast member Khloe Kardashian, Odom exposed some of his darkest moments, including his rough childhood, his habitual cheating, and his near-fatal drug overdose. He also shared details about one of the strangest things he ever did.
Looking back on the moment when he was recruited to play for the U.S. basketball team at the 2004 summer Olympics, Odom told readers he was shocked to find out that he would have to pass a drug test in order to move forward with his position on the team. "There was absolutely no way I was going to pass," he recalled, via TooFab. "I'd been smoking weed every day that summer."
Although Odom seemed to be stuck between a rock and a hard place at that point in time, he ultimately came up with the perfect solution.
Lamar Odom got some assistance from his trainer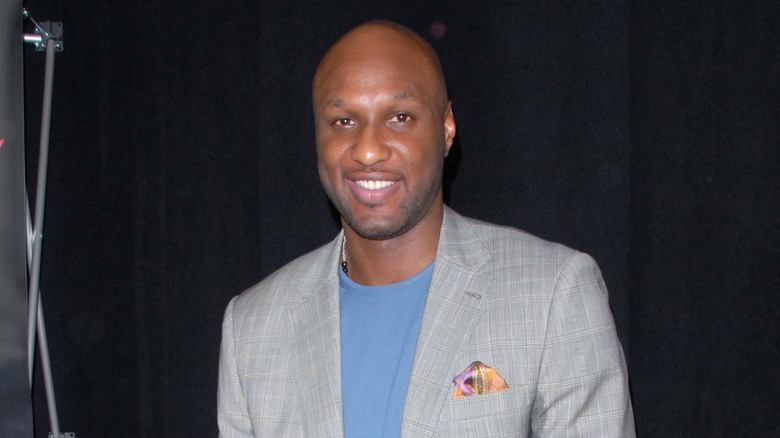 Shutterstock
That solution? A fake penis. 
After coming up with the idea to simulate urination by using a fake penis, Lamar Odom said he and a number of others "ordered a giant rubber black c*** to arrive the next day" (via TooFab). Odom was determined to play on the Olympics team, but there was still one major component to complete his sneaky plan. His trainer, Robbie Davis, ultimately offered up his clean urine to the baller, and shortly thereafter, Odom filled up his prosthetic penis and went to take the drug test, which he was able to pass.
Also in "Darkness to Light," Odom admitted to sleeping with "more than 2,000 women," some of which he met while married to Khloe Kardashian. "Most of my sex had been unprotected, and I've paid for plenty of abortions over the years," he admitted. "I am a sex addict" (via People, Daily Mail).
Although Odom and Kardashian's marriage didn't end well, he honored the reality star in the Acknowledgements section of his book, calling his ex-wife "the love of my life" and saying he wished he "could have been a better man" (via TooFab).