The Lie That Helped Robert Pattinson Land His Biggest Role After Harry Potter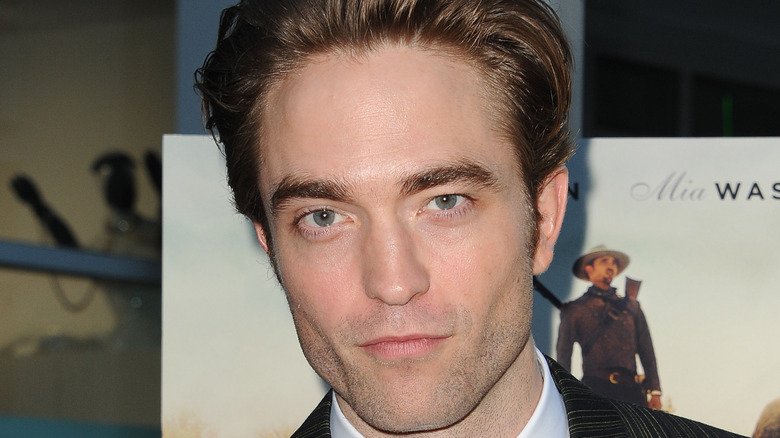 Shutterstock
Robert Pattinson might be a major star now, but there was a time when the actor couldn't catch the attention of casting directors, even though it was a casting director who helped him land his first major role. 
When he was only 16, Pattinson was discovered by a talent agent while performing in a neighborhood play. The agent helped the young thespian land his first role as Reese Witherspoon's son in the 2004 movie "Vanity Fair." Pattinson went to the screening, only to learn his role had been cut, according to W Magazine. "But the casting director, Mary Selway, who sadly passed away, she felt so guilty that no one had informed me that she basically gave me a first run at the part in 'Harry Potter,'" he recalled. "So I was quite glad I got cut in the end."
Not only did Pattinson land the role of Cedric Diggory – debuting the character in "Harry Potter and the Goblet of Fire" – but he was forced to choose between going to university or accepting the part. Since it was the role that started his successful career, Pattinson fondly looks back on his decision. "'I really like that movie," he told The HFPA In Conversation podcast in 2019. "I wouldn't be acting professionally if it wasn't for that movie."
A lie might have helped him land his role in "Twilight"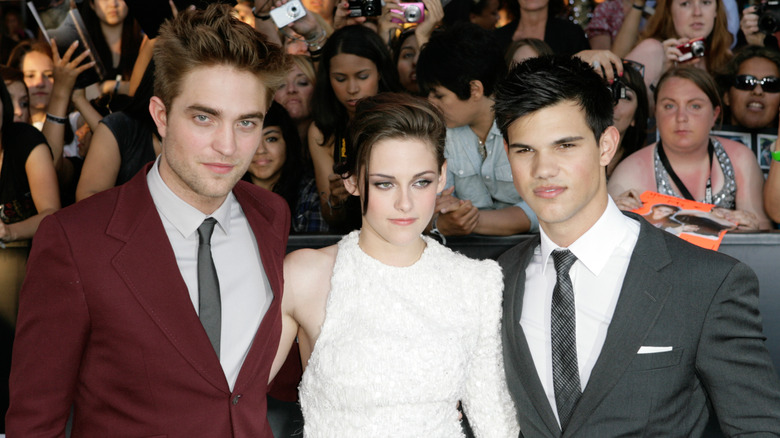 Shutterstock
While starring in a major franchise such as "Harry Potter" might seem like a boost, Robert Pattinson's acting career wasn't guaranteed. The British actor found himself unemployed for years after. When  speaking to The HFPA In Conversation podcast, he explained that, after "Harry Potter and the Goblet of Fire," he struggled at auditioning, using his parents' old camcorder to shoot samples to send to his American agent
He told the Mirror he eventually traveled to Los Angeles to find work. "I'd been unemployed for ages, and when I came to Los Angeles all the casting directors would ask what I'd been doing for the past few years," Pattinson recalled. "I'd say, 'Oh, I was at Rada' — if you've got an English accent you can get away with it. I'd say I went to Oxford, too. I did it for years. But it didn't work when loads of English people started moving to Los Angeles."
After moving to Los Angeles and miserably failing an audition for a movie he'd been assured was his for the taking, Pattinson called his parents. "I was like, 'I'm done. I can't torture myself like this anymore.' Then the next day, I got the 'Twilight' audition," he told The HFPA In Conversation podcast. Pattinson played the iconic role of Edward Cullen in five films.
Even though his "Twilight" experience wasn't always fun, Pattinson continued to act steadily and will next be seen in 2022's "The Batman," per Screen Rant, proving that sometimes telling a little white lie can greatly improve your career prospects.