Political Insider Reveals The Truth About The Feud Between Kellyanne Conway And Jared Kushner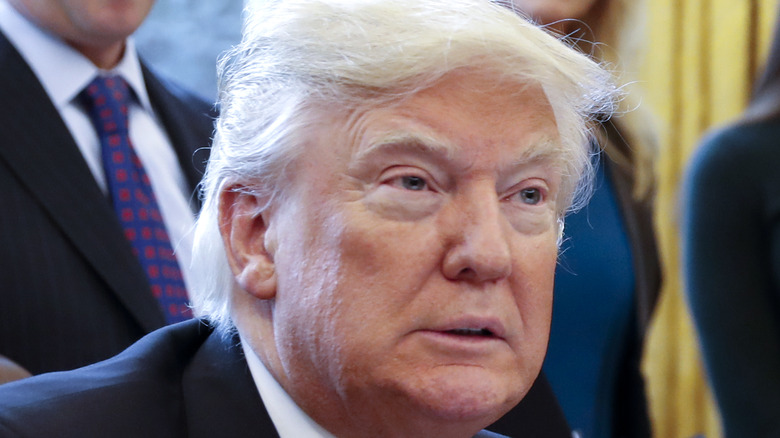 Bloomberg/Getty Images
While Donald Trump served as the president of the United States, the 75-year-old was often at the center of controversy. From his "friendly" relationship with North Korea's leader Kim Jong-un to his decision to cage children at the US-Mexican border, to his impeachment in 2018 (via NZ Herald), the former POTUS was constantly making headlines for his executive orders. Another aspect of Trump's presidency that sparked interest was his decision to employ his son-in-law, Jared Kushner, as his senior advisor (via Insider).
While running in Trump's closest circle, Kushner often worked with fellow senior advisor Kellyanne Conway, who also managed Trump's presidential campaign in 2016 (via NPR). Throughout Trump's four years in office, the pair developed a contentious relationship and were often at odds with one another.
Journalist Michael Bender explained the "blood-feud" in his latest book, "Frankly, We Did Win This Election: The Inside Story of How Trump Lost," and shared exclusive details with the Daily Mail.
Kellyanne Conway and Jared Kushner were mostly at odds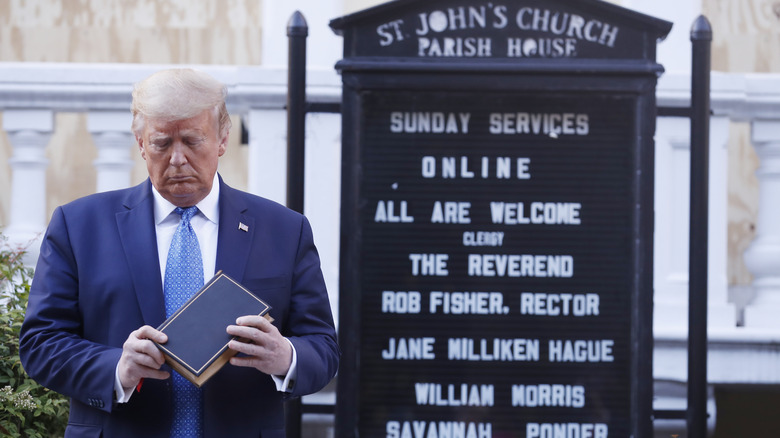 Bloomberg/Getty Images
According to journalist Michael Bender, Jared Kushner viewed Kellyanne Conway as just another one of the "overconfident idiots" working for former President Donald Trump (via the Daily Mail). Conway saw Kushner as someone she could try to get the better of. The former Trump campaign manager tried to blame Kushner for the infamous Bible photo-op debacle at the height of the George Floyd protests. Conway asked Trump if he intended to bring a group of evangelical and Black supporters with him to St. John's Church and told him that Kushner said he would arrange the group.
As we now know, Trump ended up walking to the church with his cabinet, staff, and military brass instead, which ended up in a lot of backlash. Though the pair disliked one another throughout the majority of their time in office, their relationship improved as Trump's term drew to a close. In 2020, Kushner became "over-the-top-nice" to Conway, when Trump suggested he might move her to Virginia. Though Conway continued to keep her guard up with Kushner. At a White House meeting, Kushner declared something Conway said "brilliant" but she responded, "What I said was pretty basic and obvious, But I'll give you a nudge when I say something brilliant."