The Surprising Connection Between Candace Cameron Bure's Husband And Full House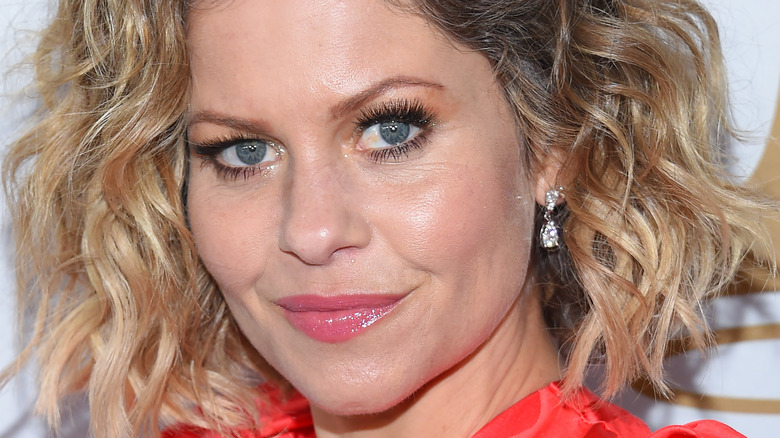 Shutterstock
Candace Cameron Bure is best known for starring in the hit '90s sitcom "Full House" (via IMDb). Bure starred as D.J. Tanner, the oldest of three daughters, who comes of age under the guidance of her father, his brother-in-law, and best friend. The series premiered in 1987 and ran for eight long seasons. "Full House" became such a beloved series that streaming giant Netflix created the sequel series "Fuller House" in 2016 to create more hilarious and heartwarming moments for Tanner fans (via The Hollywood Reporter).
Like many of the original cast members, Bure returned to the new series and reprised her role as D.J. While she maintained many of the personality traits D.J. demonstrated in the original show, naturally her character changed a lot since her last appearance on the screen. Like D.J., Bure also changed and evolved in the 20 years between the "Full House" finale and "Fuller House" premiere. In 1996, Bure married Ice Hockey player Valeri Bure and has been in love ever since (via E! Online). On the eve of her 25th wedding anniversary, Bure shared the story of how the pair met.
A Full House night out led to a lifelong connection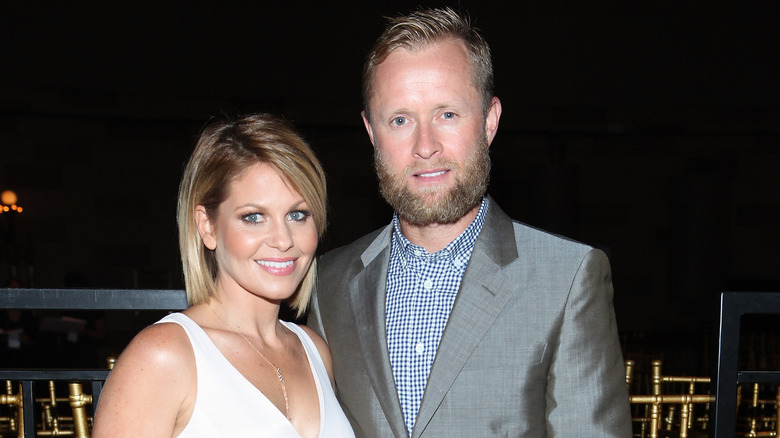 Steve Zak/Getty Images
On her Instagram, Candace Cameron Bure shared a series of photos from the night she met her husband Valeri Bure. The first image is of young Bure and her "Full House" co-stars Bob Saget, Lori Loughlin, and Dave Coulier at an ice hockey game. Bure explained in her caption the photo was snapped in 1994 at the Luc Robitaille charity hockey game. The second photo features Bure and Loughlin watching the game, while the third contains a shot of Bure's husband skating on the ice with his teammates.
She said in her caption, "Swipe to the third photo. Centered is a super cute, blonde-haired, extremely talented Russian pro hockey player in the blue helmet talking with his talented superstar brother, Pavel." Aside from marveling at these never before seen images from the night she met her soulmate, Bure also thanked her "Full House" co-star for helping facilitate the connection. She said, "Thank you Lori for being my wing woman, and thank you [Bob Saget] for watching out for me like a dad."