The Truth About Lori Loughlin's Marriage After Her Prison Stay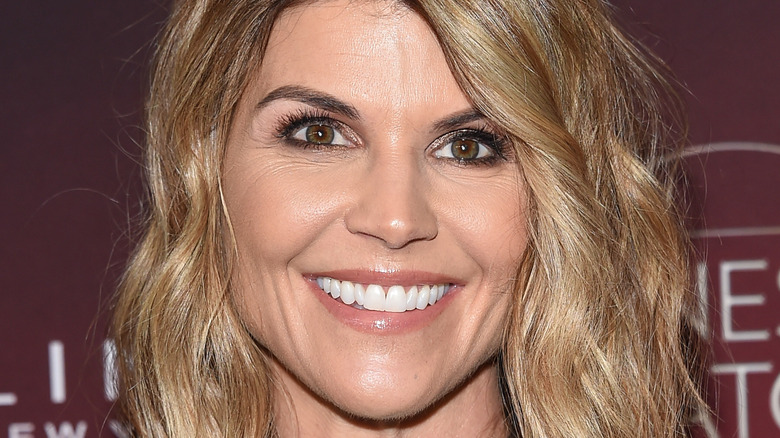 Shutterstock
Lori Loughlin and her husband Mossimo Giannulli have been through a lot in recent years. The couple were arrested and convicted in the college admissions scandal after they used illegal methods to try and get their daughters into college, per Insider. People such as actors, coaches, test administrators, and other parents were all charged with participating in the scheme, which included charges of fraud, bribery, and money laundering.
According to Page Six, Loughlin and Giannulli both pleaded guilty to conspiracy to commit wire and mail fraud after paying $500,000 in order to ensure their daughters got into the University of Southern California. Although Loughlin only served two months for her part in the scandal, Giannulli was sentenced to five months behind bars (via E! Online). The fashion designer served the majority of his time in prison before being released early so that he could finish the rest of his sentence at home with his family. He remained under the custody of the Federal Bureau of Prisons and wore an ankle monitor until he was officially released. Now the couple are readjusting to life following their prison stays.
Lori Loughlin and her husband are getting their mojo back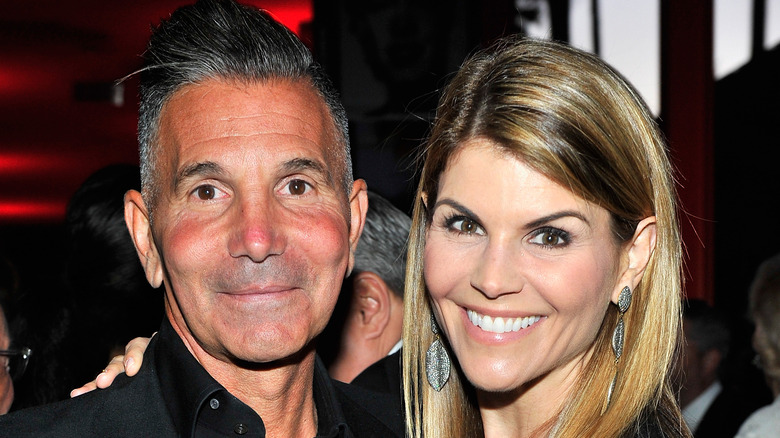 Donato Sardella/Getty Images
Us Weekly reports that Lori Loughlin and Mossimo Giannulli looked to get a little rest and relaxation following their prison stints. The couple reportedly headed out for a romantic vacation to Mexico, where they were said to reconnect and have some fun together. "This vacation has done wonders for them, it's the boost they desperately needed to clear their heads and let their hair down as a couple," a source told the outlet. "They got to soak up the sun, pamper themselves and hang with friends, but most of all they're thrilled because they've gotten their mojo back as a couple."
Although the pair are still on probation due to their part in the college admissions scandal, they petitioned the court in May in hopes of taking the trip, and their request was granted. An insider revealed that the couple really needed the vacation to get the spark back in their relationship and that they're now doing well in their post-prison life. "They've been committed to each other throughout the prison ordeal, but it was definitely a buzzkill and romance had to take a back seat for such a long time because of it," the insider adds. "Now though, they've got a new lease on the marriage and a permanent smile on their faces!" Although their marriage recovered from the scandal, the couple's careers are another story. Loughlin was fired from her acting gigs just after the charges were brought against her, and she's yet to land another role.