Who Is Real Housewives Of Potomac's Gizelle Bryant?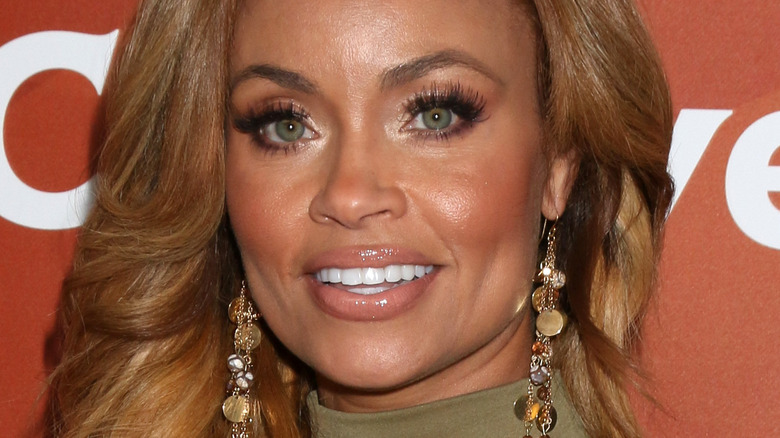 Shutterstock
There's no drama quite like "Real Housewives" drama. While "Real Housewives of Orange County" and "Real Housewives of Atlanta" may get some of the most buzz, "Real Housewives of Potomac" was actually home to one of the Bravo franchise's best seasons, and now it's back for a whole new slew of episodes (via People). Returning for Season 6 on July 11, "Potomac" is introducing some new faces this summer — as well as bringing back some of fans' favorites, like Gizelle Bryant (via People).
Back when "Potomac" first made the news in 2015, none of the cast members had yet been announced (via The Washington Post). When the lineup of future Bravo-lebrities was finally shared with fans, it included Bryant — and she's stuck around ever since (via Patch). Now, half a decade later, the show is still going strong, and Bryant is still one of the series' main stars and one of only four housewives who has appeared on each season (via IMDb).
Gizelle Bryant is one of the Real Housewives of Potomac OGs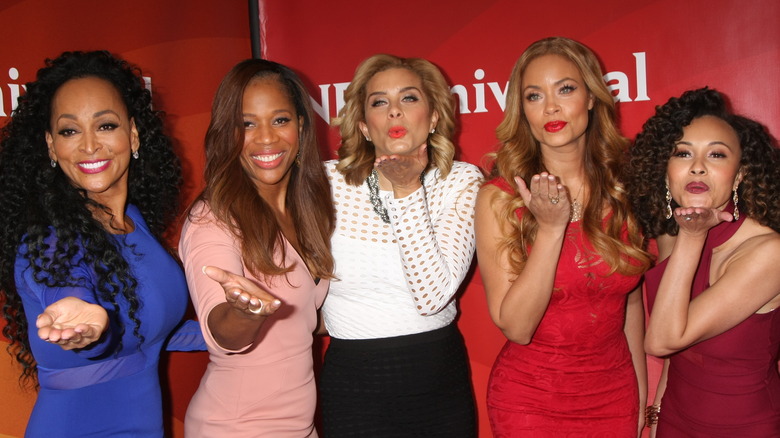 Shutterstock
Back when she was first introduced, Gizelle Bryant was known as the ex-wife of Jamal Bryant, a founder and pastor at Empowerment Temple AME Church in Baltimore, and the daughter of Curtis Graves, the first African American to serve in the Texas House of Representatives since the late 1800s (via Patch). Together, the divorced couple share three daughters (Grace and twins Adore and Angel), but Bryant also hoped to make a name for herself in her own right by launching a beauty brand (via Patch).
Unfortunately, it seems her company, EveryHue Beauty, made more of a ripple than a splash. While the business' Instagram account still has almost 30,000 followers, its most recent post was shared in April 2020, and the comments are full of fans asking what happened. Similarly, the EveryHue Beauty website also appears to have expired. The business issues led to some serious drama with Bryant's costars, especially after she criticized their own business endeavors on Season 5 and they fired back (via Showbiz Cheat Sheet).
During the Season 5 tell-all, Bryant admitted her manufacturer shut down and she's not currently selling EveryHue Beauty products — but we're sure there's more story to come (via Bravo).
Gizelle Bryant brings plenty of drama to the Real Housewives table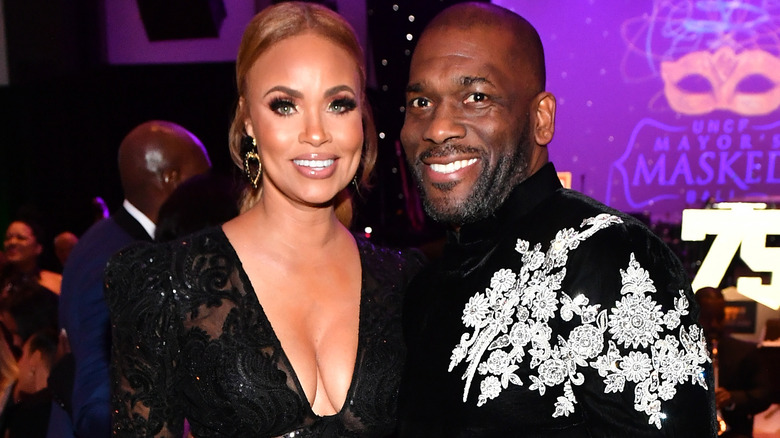 Paras Griffin/Getty Images
In addition to her business battles, the star also has her own share of relationship troubles. While Gizelle Bryant and ex Jamal were divorced before the show began, they attempted to rekindle their relationship, sharing the news during the Season 4 reunion (via Bravo). Chatting with host Andy Cohen, Bryant admitted her ex was "heavily pursuing" her and that she was enjoying it, though it was hard for their three daughters to get on board.
"They've never seen us together in that way. We got divorced 12 years ago," Bryant said during the Bravo tell-all. "So when he comes into town and he wants to take me to dinner, they're like, 'Wait a minute, aren't we all going?' Because that's what we normally do." Unfortunately, their reconciliation didn't last. In May 2021, Bryant confirmed they had split for the second time amid rumors of infidelity, the same issue that led to their divorce years earlier (via Showbiz Cheat Sheet).
During Season 5 of "Potomac," the couple had also been accused of faking their relationship — and fans watched as Bryant's husband consistently bailed on or otherwise missed out on family plans (via Entertainment Weekly). While Insider reports Gizelle Bryant has been spilling some tea (and encouraging all of her listeners to get prenups) on her podcast, "Reasonably Shady," you can bet we'll get even more details during Season 6.