Here's Why Gizelle Bryant's Makeup Line Has Rumors Swirling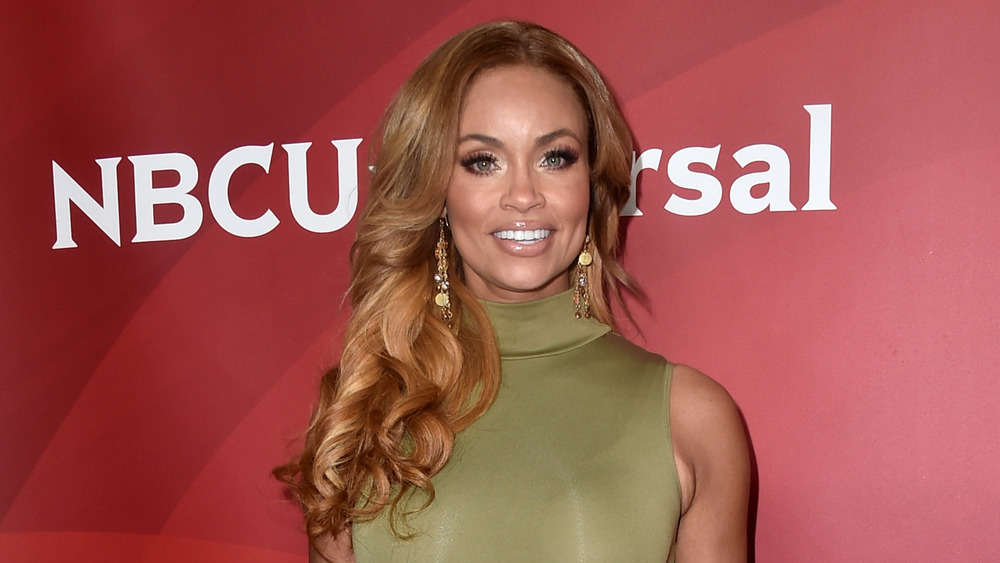 Alberto E. Rodriguez/Getty Images
It was just over a year ago that Real Housewives of Potomac breakout Gizelle Bryant enthusiastically told E! News her beauty brand, EveryHue Beauty, was primed to take the makeup world by storm. Bryant explained of her philosophy, "As I got older, I saw holes in the beauty business that needed to be filled as it related to women of color. I was having a hard time finding a tinted moisturizer or foundation that matched my skin tone." The affordable line was set to be exclusively sold Target.
Now, though, it appears EveryHue Beauty has disappeared off the face of the earth, seemingly without warning. The last post on their official Instagram account was in April, the link to their site returns an error message when visited, and even the brand's Target page is suspiciously empty. Bryant's own page doesn't mention EveryHue Beauty at all anymore (via Instagram). There is just one mention in a Story dated almost a year ago. So, what's the deal? Is EveryHue Beauty still in business, or is the RHOP star hoping fans won't notice if it slowly fades into the background?
EveryHue Beauty appears to no longer be a thing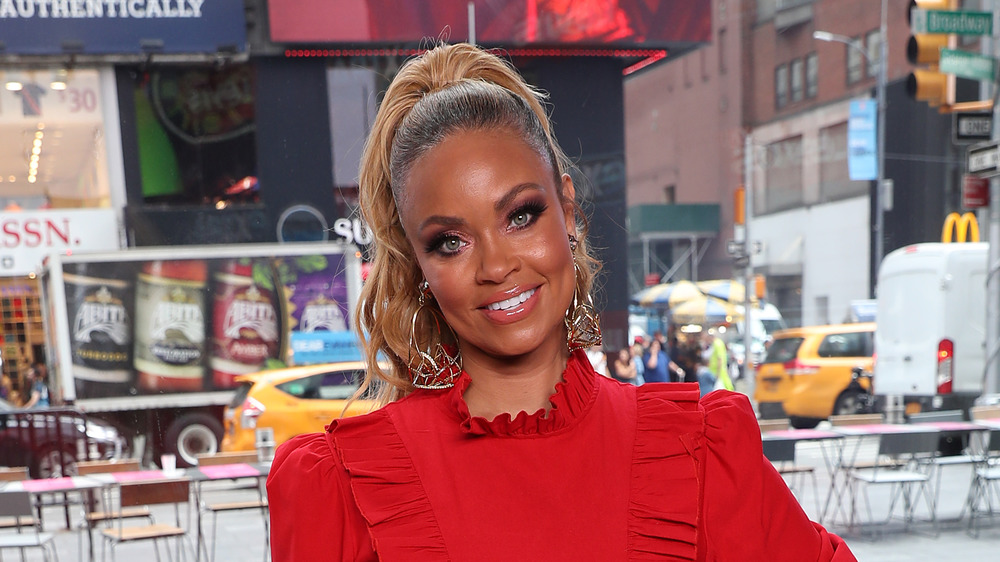 Bennett Raglin/Getty Images
During the fifth season of The Real Housewives of Potomac, Bryant appeared to mock her co-star Karen Huger, who runs her own successful fragrance line, for attempting to launch a new business with a line of luxury wigs. She also made fun of Huger's highly-publicized tax issues. While appearing on The Wendy Williams Show, Huger fired back at Bryant for attempting to give her business advice, noting EveryHue Beauty has allegedly already gone bankrupt. Huger argued, "You don't start a make-up line and have it disappear without saying bye to your customers who supported you," insisting the line was "liquidated."
During the season 5 reunion, Bryant was put on the spot, ultimately admitting, "My manufacturer shut down." She added, "it's been tough, to be honest with you," (via Bravo). The reality star confirmed EveryHue Beauty is currently not selling products, however she still has some stashed, even helping out host Andy Cohen when he had a makeup mishap midway through the show. EveryHue Beauty stocked a wide variety of products, including tinted moisturizer, face powder, concealer, and various palettes, counting the likes of Kenya Moore and Mercedes "MJ" Javid as fans. It remains to be seen whether Bryant could possibly relaunch when the world starts to get back to something close to normal.