The Real Reason Gigi Hadid Changed Her Name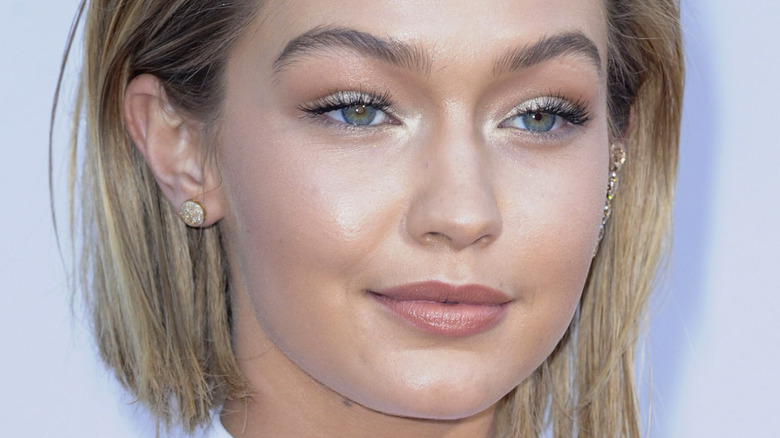 Shutterstock
Gigi Hadid has been wowing fans ever since her New York Fashion week debut in 2014. The model is one of the most accomplished style icons of this decade, appearing on the cover of Vogue, Allure, Elle, and Harper's Bazaar — just to name a few.
Although the name "Gigi" is adorable and seemingly suits her fresh image perfectly, many fans might be surprised to know that her given birth name is actually Jelena Noura Hadid. Per Baby Names, "The name Jelena is primarily a female name of Slavic origin that means bright." The site also notes that Jelena is a "form of the name Helen or a combination of Jennifer and Elena."
Sometimes celebrities change their names because they believe it will help advance their career, especially if their original title is something longer or less elegant sounding. Adopting a stage name is incredibly common in the entertainment industry, and it is always interesting — and sometimes bizarre — to find out what certain stars were called before they were famous. All that being said, Hadid's name change did not come about for career-related reasons. In fact, it has its own unique origin that will warm your heart.
Gigi Hadid got it from her mama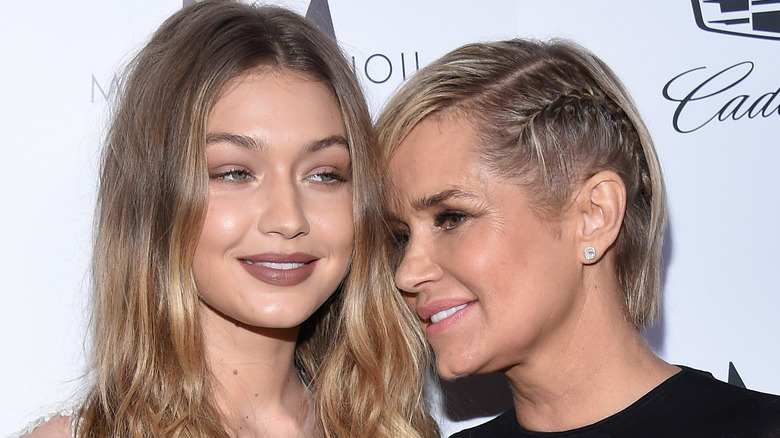 Shutterstock
The reason behind Gigi Hadid's name change goes beyond wanting something that's easier to pronounce, sounds more "American", or sounds more official. The truth is, the name "Gigi" holds sentimental value for Hadid. Similar to Miley Cyrus' name change story, Hadid was referred to by her childhood nickname, Gigi, so often that she eventually began to identify with that name even more than her birth one. 
"In first or second grade, there was a girl named Helena and it got confusing with the teacher who had to call out our names, and so the teacher asked my mom, 'If I needed to call Jelena a nickname, what would it be?' And my mom was like, 'I call her Gigi sometimes,' and the name stuck," she told Vogue.
As it turns out, the nickname runs in the family, with the model telling the outlet, "My mom was called that as a kid by her mother when she was younger, but only around the house." She added, "I was called that around the house when I was really young, kind of like how my mom was called it." Now that Hadid has a daughter of her own, we can't help but wonder if she'll continue the family tradition and pass down the nickname.