How To Recreate Blair Waldorf's Hair From Gossip Girl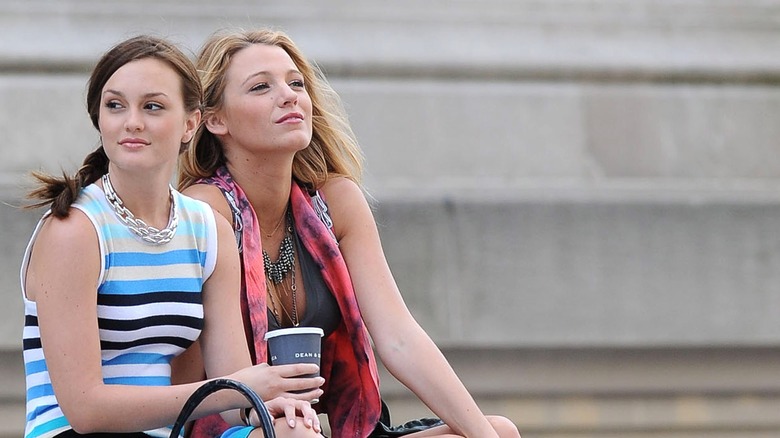 Shutterstock
There's no escaping the fact that self-proclaimed queen bee of the Upper East Side, Blair Waldorf of "Gossip Girl," has some of the best outfits on the show — and enviable hair to boot. Who wouldn't want to recreate her perfect curls?
Celebrity hairstylist Helen Jeffers told Seventeen: "I love Blair Waldorf's long layer with soft curls, since they frame her face in a flattering, yet youthful way." As per College Fashion, Blair opts for a classic look, with hair that is perfectly styled and well put-together. While BFF Serena is known for her long beachy waves, Blair's signature look is her ringlet curls that are always perfectly styled. The key to achieving Blair-inspired hair is precision: Every curl needs to be set perfectly in place. That's what makes Blair so iconic: the fact that every aspect of her look is polished, and she never has a hair out of place.
The good news is that to recreate Blair's look, all it takes is a curling iron, a couple carefully selected products, and the right technique.
The key to Blair's hair is precise curling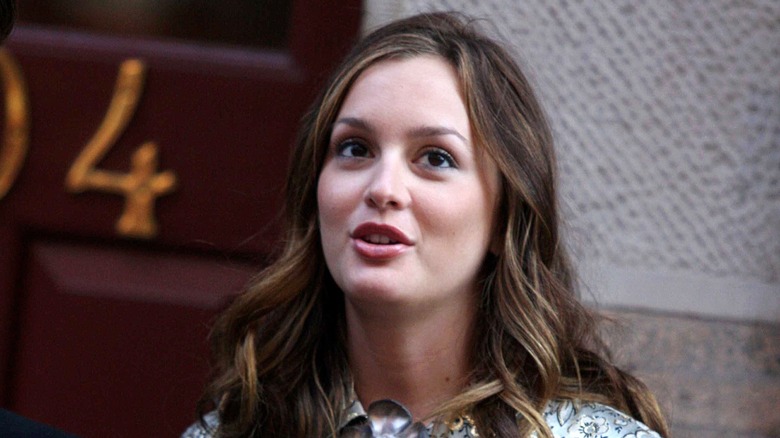 Shutterstock
As per Seventeen, to recreate Blair Waldorf's gorgeous curls from "Gossip Girl," the first step is to section hair into several equal parts. Use a heat protection styling spray on each section of hair. College Fashion suggests that, before starting the curling process, it's beneficial to blow dry hair straight to ensure that the curls are wonderfully smooth.
The next step for achieving enviable Blair Waldorf curls, per Seventeen, is to use a one-inch curling iron and wind each section of hair at a time, pulling the hair upward toward the neck. A useful tip for creating the ideal curl is to start the curl as near to the root as possible, which means that the hair ends receive the least amount of heat.
Seventeen suggests that, when you've finished curling each section, use a wide-tooth comb to gently loosen the curls, followed by a setting spray to set the look in place. Don't forget to top it all off with the ultimate Blair Waldorf accessory: a headband.