Cosby Accusers Have Harsh Words About His Release From Prison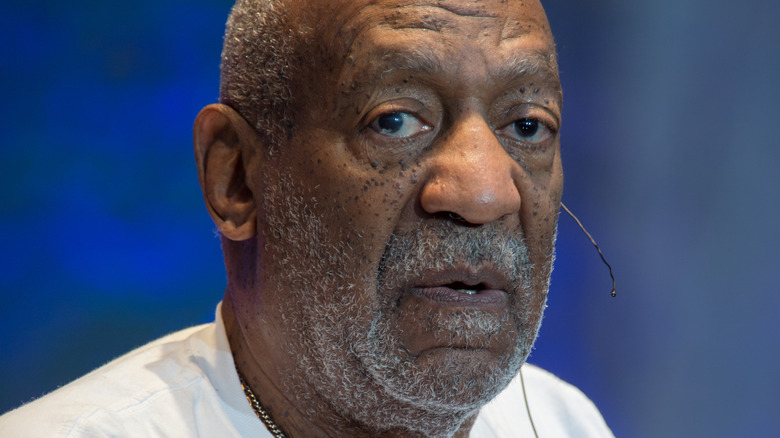 Shutterstock
In a shocking turn of events, the Pennsylvania Supreme Court overturned Bill Cosby's sexual assault conviction on June 29 (via Insider). Cosby was convicted in 2018 for drugging and sexually assaulting Andrea Constand in 2004. 
During an earlier civil lawsuit filed by Constand, Cosby gave a testimony he told wouldn't be used to prosecute him. However, this testimony became key in his conviction and led the Pennsylvania Supreme Court to declare the actor was denied a fair trial and that his rights were violated. After serving just two years of his 10-year prison sentence, Cosby was released from the SCI Phoenix detention center and his case can not be retried (via NBC).
Following this verdict, Constand released a statement with her attorneys that reads, "Today's majority decision regarding Bill Cosby is not only disappointing but of concern in that it may discourage those who seek justice for sexual assault in the criminal justice system from reporting or participating in the prosecution of the assailant."
Though Constand was the face of the case, during her trial over 50 women came forward and accused Cosby of drugging and sexually assaulting them (via The New York Times). Upon hearing of Cosby's release, many of these women shared their thoughts on the matter.
This ruling has dangerous implications for future sexual assault trials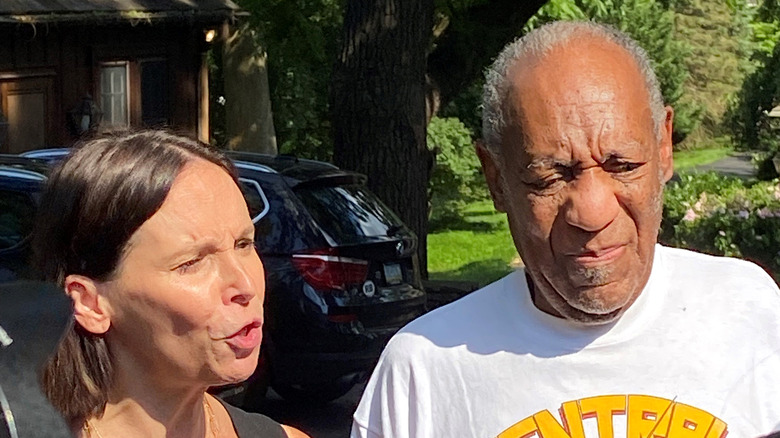 Michael Abbott/Getty Images
After discovering that Bill Cosby is a free man, a few of his accusers have expressed their belief that the convict's two years prison stint was not enough time behind bars to facilitate true reform (via TMZ). 
Sammie Mays, who claimed Cosby sexually assaulted her in the 1980s, says Cosby's release is "disrespectful and despicable" for Andrea Constand. She continued, "[The ruling] shows that women do not have the respect of men," and added that Cosby's release is frightening for women.
Accuser Angela Leslie stated, "I'm surprised and shocked with today's news of Cosby's release. It seems the justice system served the criminal, in this case, as opposed to the victims." Though Leslie was hopeful that Cosby was able to learn from his mistakes in prison, she added, "At this point, I just hope that he took time to reflect on the pain and anguish his actions caused so many women. And, also puts in the work towards becoming a better person." However, Sarita Butterfield, a former Playboy model who claims Cosby groped her, and Mays are worried about the impact this verdict may have on future sexual assault cases.