The Truth About Meghan McCain's Relationship With Her Sister Bridget McCain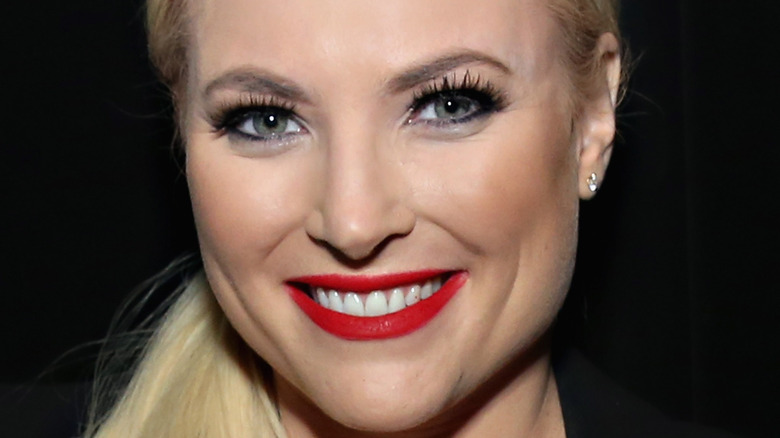 Cindy Ord/Getty Images
When Meghan McCain was just seven years old, her mother, Cindy McCain, brought home a baby girl from Bangladesh. While introducing her husband, former Arizona Senator John McCain, at a rally organized for his 2008 presidential run, Cindy spoke about the 1991 adoption of their daughter, Bridget McCain. "I was working one day ... in Bangladesh," Cindy said in the speech, according to the New Yorker. "I stumbled upon a little girl in Mother Teresa's orphanage, and she had a really bad cleft palate. She was sick and tiny and she was only ten weeks old. And I got to know her a little bit, and I was with her for quite a while." After meeting Bridget, Cindy decided to adopt her and bring her home to the United States — without telling her husband.
Despite not informing her husband of the adoption, Cindy told the crowd at the rally that he was immediately accepting of her decision and promptly fell in love with Bridget. "She has enriched our lives," former Senator McCain said in 2000, according to People Magazine. "She's a wonderful child, a complete part of our family and we love her." Though Bridget has been incredibly private when it comes to press coverage of any kind, Cindy revealed that her daughter was studying speech and hearing at Arizona State University in a 2019 interview with People Magazine.
Throughout her life, Bridget has also maintained an incredibly close bond with her older sister, Meghan.
Meghan is protective of her younger sister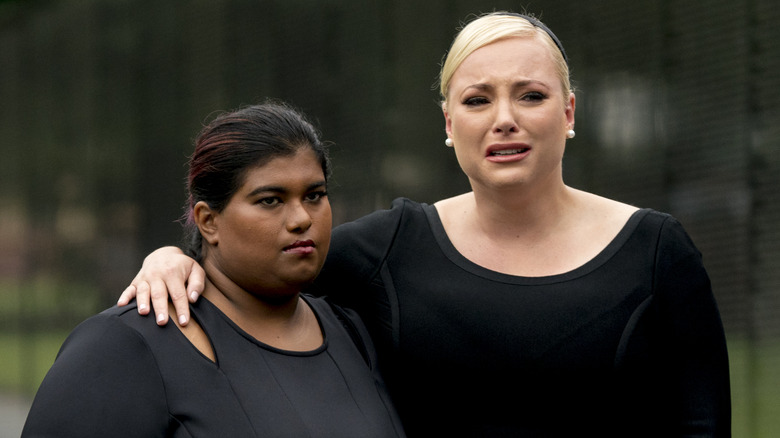 Pool/Getty Images
Conservative television personality Meghan McCain recounted the moment in which she first met her younger, adopted sister Bridget McCain during a 2017 interview with the Kurnhardt Film Foundation. "I remember when my mom brought her home and she had a cleft palette and clearly needed surgery," McCain said in the interview, according to Showbiz CheatSheet. "I remember thinking that I was excited I had a new sister."
Back in 2019, Meghan commended her sister for speaking out against former President Donald Trump in 2019 when he criticized the McCain family for never thanking him for approving the former Senator's funeral in 2018. Trump also revealed that he had never liked McCain, per CBS News. In a tweet, Bridget responded, "Everyone doesn't have to agree with my dad or like him, but I do ask you to be decent and respectful. If you can't do those two things, be mindful. We only said goodbye to him almost 7 months ago. Even if you were invited to my dad's funeral, you would have only wanted to be there for the credit and not for any condolences. Unfortunately, you could not be counted on to be courteous, as you are a child in the most important role the world knows."
In response to her sister's comments, Meghan posted a photo of herself, Bridget, and their father to her Instagram along with a caption that read, "Incredibly proud of my brave sister Bridget ... for speaking out against President Trump. I love you more than I could ever possibly say. Your strength and grace continues to help carry us all through our grief."