Is This Who Tucker Carlson Really Voted For In The 2020 Presidential Election?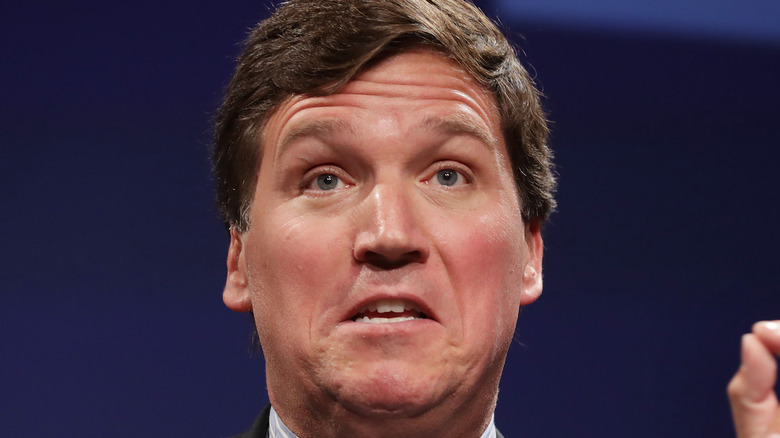 Chip Somodevilla/Getty Images
Tucker Carlson is a resident Fox News program anchor, and as such is a staunch conservative on the political spectrum. According to the Daily Mail, journalist Ben Smith wrote a profile on Carlson for The New York Times and in it reported that Carlson is a "Washington insider and gossip" who is able to reach a lot of people not only on the air but also Washington itself with his gossip, opinions, and connections. He's been an avid supporter of former President Donald Trump, especially on the air, but the Daily Mail notes that their relationship has been rocky.
After Trump had a bad showing in a presidential debate against now-President Joe Biden, Carlson reportedly didn't answer Trump's phone call and sent him to voicemail when Trump called him afterward. He knew the debate was very bad even though the then-president thought he performed well. "I don't know who told you that was good. It was not good," Carlson reportedly said later, per Smith's profile (via the Daily Mail).
Could this display have affected who Carlson ultimately voted for in the 2020 presidential election?
This is who Tucker actually voted for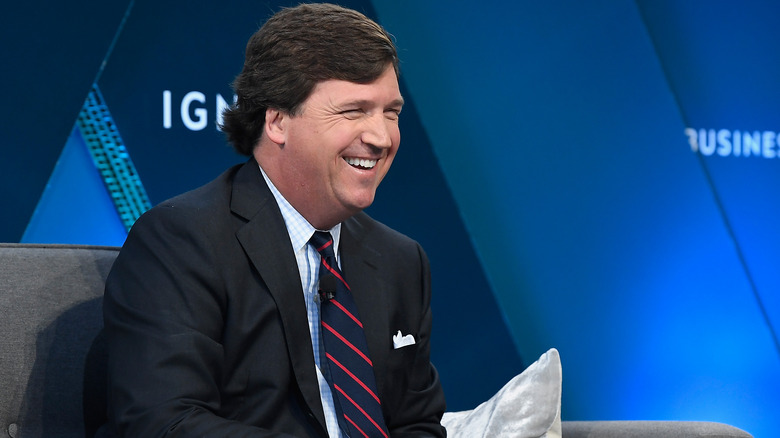 Roy Rochlin/Getty Images
There is no way to tell exactly who Tucker Carlson voted for when you consider ballots are completed private. However, if you begin telling people you voted for someone, they're going to take your word for it. Such is the case with Carlson, who has reportedly told his associates that he voted for Kanye West in the 2020 presidential election.
According to Politico, Carlson began telling people this not long after the election, though it's taken some time for it to come to light publicly. West threw his hat in the election rodeo at a rather interesting time, and some criticized the rapper for diverting votes candidates that could have win over Donald Trump. The BBC reports that West only ended up on official ballots in 12 states due to his late emergence in the election cycle, but that didn't stop Carlson from reportedly voting for him.
Politico reports that Carlson told at least one associate of his connection to West before the election. "He and Kanye get along," shared the insider. "They both regularly find themselves in the crosshairs. They're both pro-life." 
It's unclear if Carlson voted for West because of the rapper's political views or if he was simply upset with Trump. Only time will tell if Carlson reveals his reasoning in the future.