How Do Voters Feel About Joe Biden And His Presidency Now?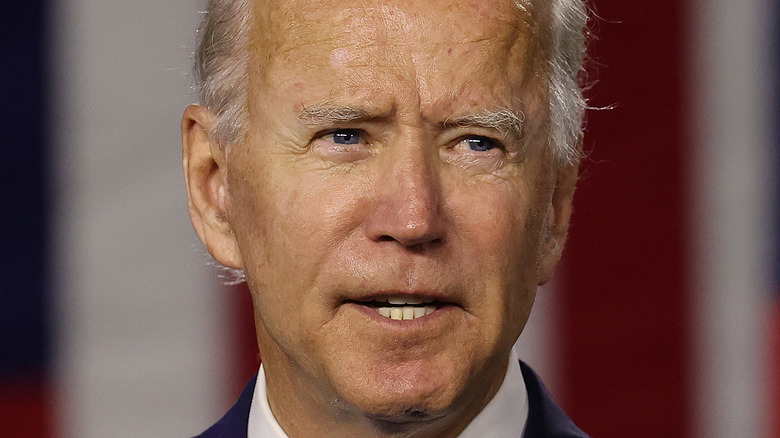 Shutterstock
Support for President Joe Biden appears to have dwindled in recent months following the release of a recent opinion poll. According to Reuters, Biden maintains a higher public approval than his Republican predecessor Donald Trump ever managed to reach, with 55% of voters approving of Biden's time in the Oval Office so far and 65% approving of his handling of the coronavirus pandemic.
However, the president's overall approval rating has dipped significantly since April, and primarily within his own Democratic base. The polling conducted by Reuters/Ipsos shows that more Americans are beginning to disapprove of Biden's handling of the economy, gun violence, and taxation. 
According to The Express, 78% of Democrats say they approve of Biden's plans for the economy, which is 7 points lower than a poll taken back in April. Elsewhere, support among Democratic voters under the age of 40 has dropped by 11 points, while support has also dipped 8 points among minority Democrats and those without a college degree. 
Biden's drop in support follows a tough month for the Democrats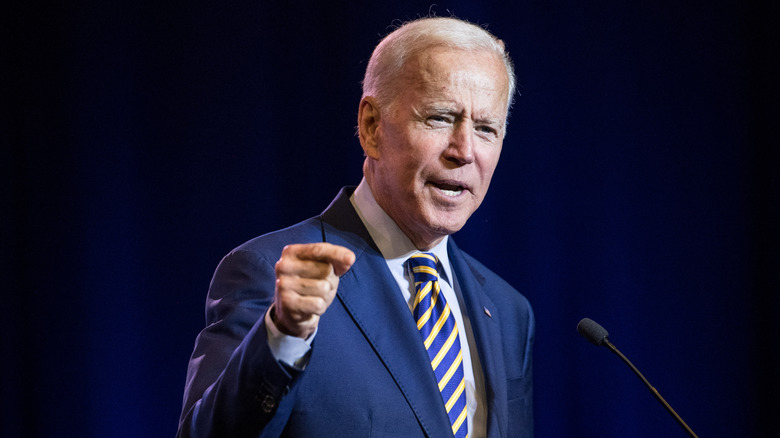 Shutterstock
According to Democratic pollster Ryan Pougiales, one reason for the drop in approval within his own base could be attributed to things still not being fully back to normal in the wake of the pandemic. "There's a huge impatience" with the economy, Pougiales explained, per Reuters. "Everyone's been bottled up in their homes. Many have lost their jobs or lost loved ones."
According to The Express, the latest polling has coincided with the Biden administration's ongoing struggle to gain support in Congress, where the party failed to pass federal voting rights legislation and get the $1.2 trillion infrastructure plan into action.
However, as Newsweek reports, President Biden's overall approval rating has managed to hover above the 50% mark during his time in office so far, and, according to the FiveThirtyEight tracker, Biden's national approval rating sits at roughly 52.7% as of June 2021.