The Surprising Going-Away Gift Meghan McCain Wants From The View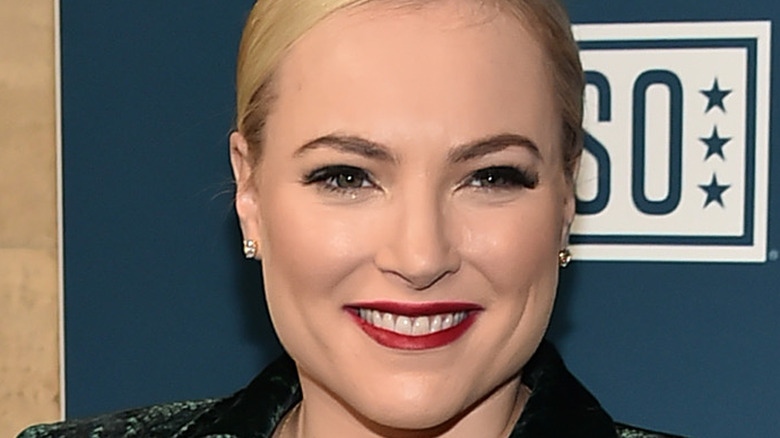 Theo Wargo/Getty Images
Surprising even the women she works with, Meghan McCain announced on July 1 that she won't be returning to "The View" next season. The co-host is stepping down to focus on motherhood with her nine-month-old daughter, Liberty, in the city she loves best. Pregnant at the time the COVID-19 pandemic was hitting New York City, McCain moved to Washington, D.C., with her husband for safety's sake. Now, the couple is enjoying "an incredible life" with family and friends, and McCain doesn't want to give that up when "The View" resumes in-person filming this fall. 
During her four years on the show, McCain — daughter of the late senator John McCain — established herself as the conservative voice of the show. She often butted heads with co-stars Whoopi Goldberg and Joy Behar over hot-button news issues such as Presidents Trump and Biden, immigration, and — most recently — athlete Gwen Berry's protest at the Olympic Track and Field Trials. Some of the most memorable episodes saw the hosts shouting over each other and exchanging barbs such as, "I don't care that you don't care!" (via Fox News)
Despite their on-air differences, the women of "The View" still respected one another as professionals. Following McCain's announcement, Behar praised her for being "a formidable opponent in many ways. ...You're no snowflake, missy."
McCain will remain on the show through the end of July, when the season officially ends, so viewers can expect at least a few more lively debates during that time. But when McCain's official last day arrives, she has one unusual request. 
Meghan McCain is hoping for some blingy footwear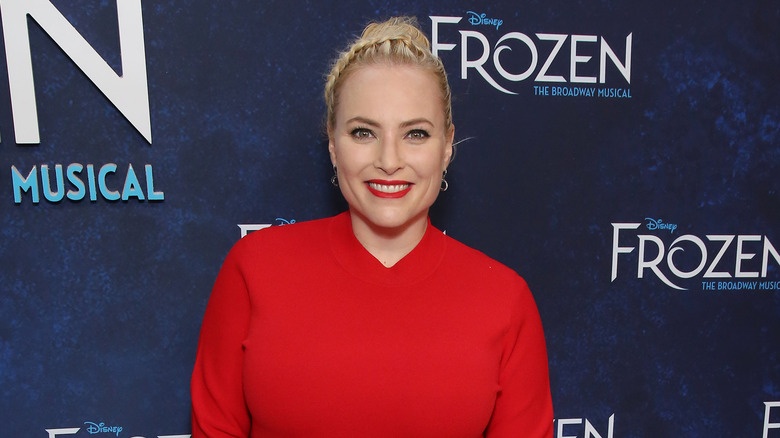 Walter Mcbride/Getty Images
During one segment of the July 1 show, co-host Sunny Hostin revealed a hidden talent, via Page Six. As the women were discussing the current trend of "ugly" clothes such as mom jeans, Hostin showed that she enjoys taking platform Crocs — those love-'em-or-hate-'em clogs — and blinging them out big-time with spikes, glitter, and even Jibbitz charms shaped like the double-C Chanel logo. "People think Crocs are ugly? Not if you bedazzle them, they're not," Hostin said. "Not if you hook them up; they are quite cute when you do that." 
Not only did Meghan McCain agree that Hostin's shoes were "beautiful," she added, "Sunny, I want a pair of those before I leave. I would like a pair. I like the black" (via YouTube). 
Hostin cried, "You got it! I have so much fun." 
Here's hoping Hostin comes through for McCain's final episode. Don't expect her to do the same when Joy Behar eventually leaves the show, though. Weighing in on the topic, the comedian said, "Sunny, those shoes are still ugly. You can bedazzle them till the cows come home — they are still ugly!"