Gwen Stefani And Blake Shelton Just Took A Big Step In Their Relationship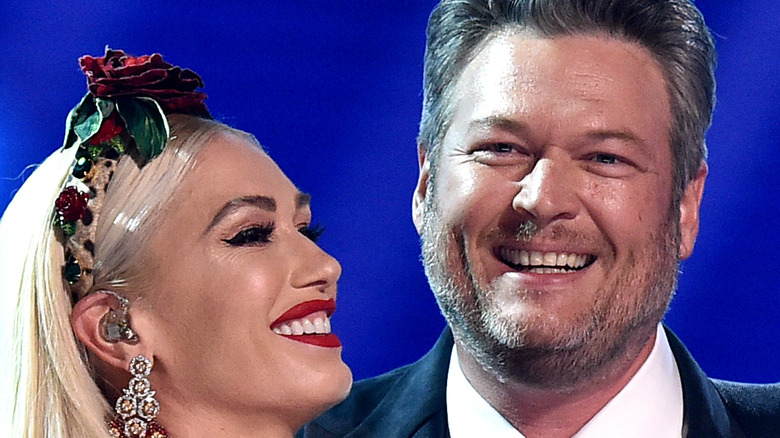 John Shearer/Getty Images
If you're still checking your mailbox daily in hopes of finding an invite to Gwen Stefani and Blake Shelton's wedding ... ummm ... sorry to break it to you, but if it hasn't arrived yet, it probably never will. The couple just took the biggest move yet toward wedded bliss, according to People and other sources. On June 29, they applied for a marriage license in the Oklahoma county where Shelton owns an expansive ranch. 
According to the official Oklahoma County website, obtaining a marriage license in the state is a pretty simple matter, as long as you have a valid ID and can spare $50 for the license fee — or just $5 if you undergo pre-marital counseling. There are no residency or blood test requirements, and no waiting period for couples over 18. (Applicants 16 and 17 have to wait a full 72 hours to get their license.) People who have been divorced in Oklahoma can't marry again for six months, but that's not an issue in this case; both Shelton and Stefani have been divorced from their previous spouses for a number of years.
Stefani caused a lot of did-they-do-it-already? buzz when she was spotted with a large diamond-studded band next to her engagement ring back in early June (via Page Six). That proved to be a red herring, however; shortly after, she posted pics from a surprise bridal shower, leaving no doubt that the nuptials had yet to take place.
Could Gwen and Blake have picked this special day for their wedding?
The most telling detail about the news, however, is that an Oklahoma marriage license is good for just 10 days after the date of issuance. With their license in hand on the 29th, that means Gwen Stefani and Blake Shelton will need to get married on or before July 9.
Since weddings typically take place on non-work days, the long weekend ahead would seem to be the perfect time for the Shelton-Stefani nuptials. They could opt for Saturday the 3rd, when close family and friends are likely to be available. Monday the 5th — a holiday this year — is another possibility. But might the musical power couple go all in and tie the knot on Independence Day itself? Shelton is already scheduled to perform at the 2021 Macy's 4th of July Fireworks spectacular, but not only is that an evening commitment, it's also one he could do remotely after an afternoon wedding in Oklahoma — maybe with a surprise appearance by his new bride. The day before getting the license, the country star tweeted, "I've got my 4th of July plans covered!!!!! How 'bout y'all?"
Then again, Stefani and Shelton are known for taking it slow. They only just got engaged in October 2020 after five years together (via Women's Health). A history like that indicates that they're not about to cave to public expectations, so they might tie the knot as soon as July 2nd or as late as the 9th. Whatever the case, we know that the "I do's" are just around the corner.