The Truth About Gwen Stefani's Bridal Shower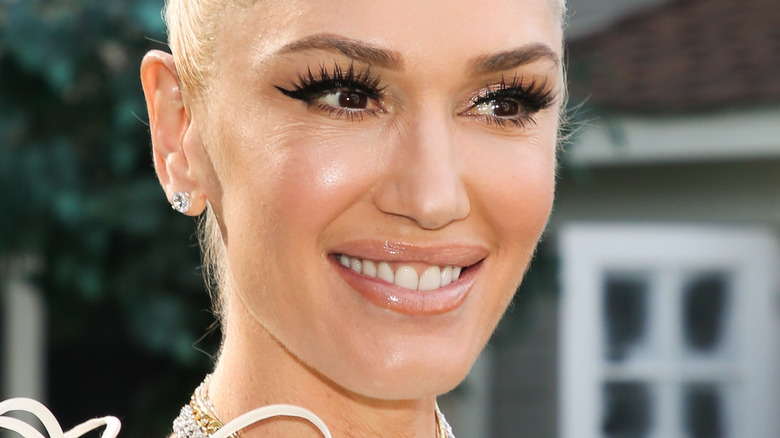 Paul Archuleta/Getty Images
If you weren't ready for Gwen Stefani's bridal shower — it's probably because she wasn't either. The 51-year-old "Hollaback Girl" singer revealed on Instagram that her family completely surprised her with a sweet bridal shower, as shared by People. Says the singer in a video, "I got kidnapped by my family to celebrate. I'm getting married!" While Stefani and Blake Shelton got engaged in 2020, like many planning a wedding last year, they chose to postpone their nuptials until a more COVID-friendly time, choosing to find a way to include friends and family of course.
But they didn't want to postpone too long!
Said Shelton in a March 2021 interview, "I'm afraid if she and I wait until next November, then I'm right back into 'The Voice' cycle again, and I really want to be able to have plenty of time before and after, so hopefully this summer," he said. "I think we're right here at the point with COVID, it looks like it may be OK, but don't know, so that's tentatively the plan" (via USA Today).
Gwen is getting married!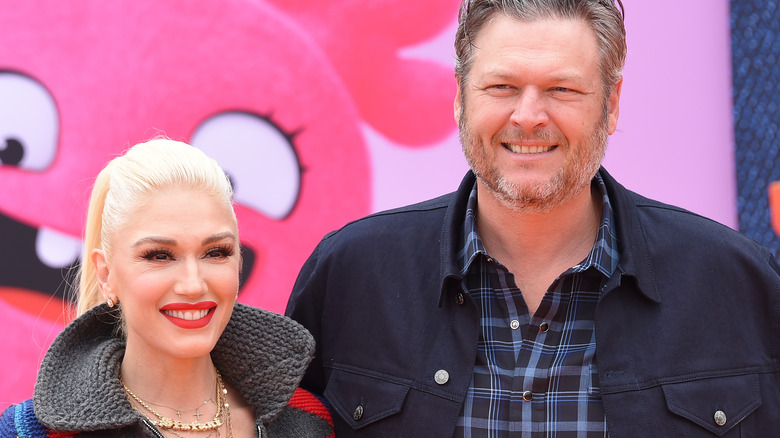 Shutterstock
Gwen Stefani's video shared multiple gifts amid some gorgeous pinky flowers. It's not confirmed if this surprise shower means the much-anticipated celebrity wedding is imminent, or if family and friends are simply so excited that they grabbed a free moment. After 2020, we don't blame anyone for celebrating whenever they can. Party buzz included a friend gushing on social media that "SHE'S GETTING MARRIIIEEEED" to which Stefani replied in a happy string of emojis. Amidst the gifts shown included a copy of the mass from her parents' 1966 wedding and a card which read, "Wishing you all the happiness your heart can hold... today, tomorrow, always, we love you so very much!"
This wedding will clearly be a love-fest, beginning with Blake Shelton's Insta announcement in October of last year, "Hey @gwenstefani thanks for saving my 2020... And the rest of my life.. I love you. I heard a YES!" (via Instagram).
The result of all these happy people helping Stefani celebrate can be summed up in her caption of the sweet bridal shower video reading simply, "Feeling loved feeling blessed."