The Real Reason Adam Levine Left The Voice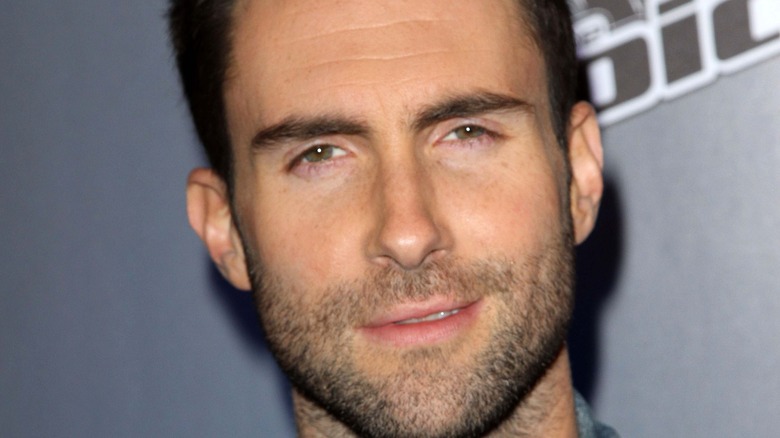 Shutterstock
Back in 2019, Maroon 5 frontman Adam Levine surprised fans when he announced that he was leaving NBC's "The Voice" after eight years on the show. According to Good Housekeeping, the "Moves Like Jagger" singer announced his departure from the hit reality competition on Instagram, and the news came as a surprise to many as Levine had previously been confirmed to be returning alongside fellow coaches Blake Shelton, Kelly Clarkson, and John Legend for Season 17. 
Speaking of his departure on Instagram in 2019, Levine wrote, "I am truly honored to have been a part of something I'll always cherish for the rest of my life. Thank you to every single coach I ever sat in those chairs with. That is shared experience that is singularly ours. We have that for life. Thank you to everyone who supported this long strange and amazing left turn into a place I never thought I'd go."
But what's the real reason Adam Levine left "The Voice"? Keep reading to find out.
Why did Adam Levine decide to quit "The Voice"?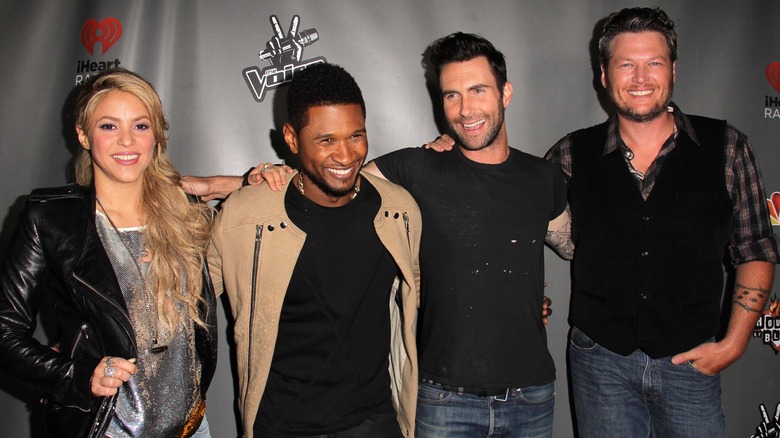 Shutterstock
The first sign that Adam Levine wanted to walk away from "The Voice" emerged during the taping of the Season 16 finale, when sources claimed that he "did not want to attend," per TV Line. Because of this, the Maroon 5 singer "expressed frustration" during the filming of the finale and was allegedly "very difficult" to work with throughout. 
According to Page Six, Levine's reported behavior could've stemmed from a major "The Voice" rule change during Season 16, which, unlike previous years, did not guarantee that each coach would enter the Live Playoff stage of the competition with an equal number of competitors. The rule change wound up cutting Levine's team of singers in half, and he was left with no competitors by the time the semifinals rolled around.
Per Oprah Daily, Levine previously addressed why he walked away from his coaching duties on "The Voice" during a 2019 appearance on "The Ellen DeGeneres Show," revealing that he left to spend more time with his children. "I do miss it, but I also don't miss how much I had to work," he said. "I was just constantly working for so many years. Very lucky, very fortunate, very blessed, and all that, but just to be able to stop in this moment to spend time with my new young family and just have the greatest time ever."
So was it the rule change or the need for family time — or a little bit of both? We may never know.