Why Donald Trump Is Being Compared To His 1980s Rival Leona Helmsley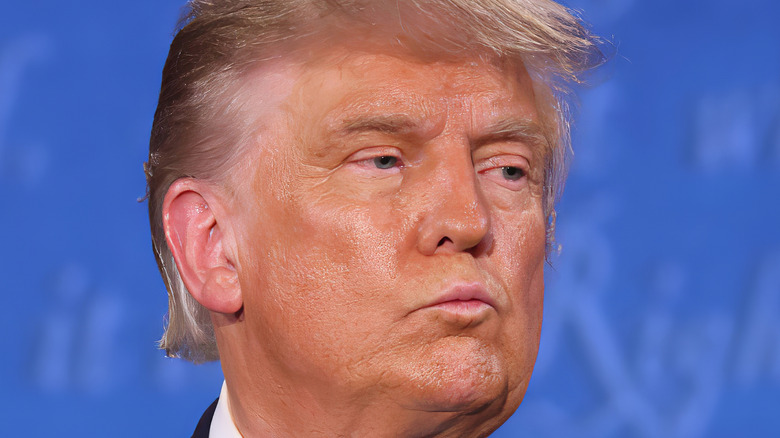 Shutterstock
Yesterday, New York prosecutors charged the Trump Organization and its CFO, Allen Weisselberg, with 15 counts of felonies related to an alleged tax fraud scheme. According to The Week, the Trump Organization's alleged tax fraud scheme was fairly simple. In order to avoid having Weisselberg and other top executives pay federal and local taxes, the Trump Organization used company money to pay for their rent, car lease, and fringe benefits of the job. The organization also falsified business documents. To accomplish this tax fraud, the company kept a secret ledger of these expenses.
"As I was reading the indictment, the one thing I kept thinking was: 'My God, this is some street-level mobster bulls**t,'" a former New York prosecutor told The Independent. "Two sets of books? That's like 'How to Commit Tax Fraud 101' at crime college.'" 
Former President Donald Trump also reacted to the charges in a statement through his political PAC. "The political Witch Hunt by the Radical Left Democrats, with New York now taking over the assignment, continues," Trump said in the statement, according to NBC News. "It is dividing our Country like never before!"
Since the charges were announced, many have compared Trump's tax issues to those of his former rival Leona Helmsley.
Trump faces charges similar to those faced by his former real estate nemesis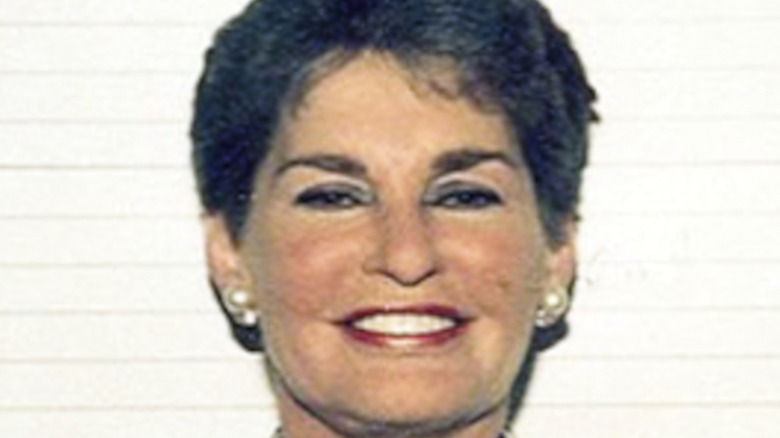 Kypros/Getty Images
On July 1, MSNBC's Rachel Maddow compared former President Donald Trump to his former rival, real estate magnate Leona Helmsley. 
Back in 1989, Helmsley and her husband, Harry, were convicted of tax fraud after it was discovered that the couple, who owned a hotel and real estate empire in New York, had been billing their businesses for millions of dollars worth of personal expense, per NBC News. Helmsley, who had been dubbed the "queen of mean," spent 19 months in prison and two years under house arrest.
Trump, who was considered the couple's New York real estate rival at that time, wrote negatively about Helmsley's actions in a letter obtained by the New York Post in 1989. "Without the veil of Harry Helmsley, you would be a non-entity. You would not be able to randomly fire and abuse people in order to make yourself happy," Trump wrote in the letter, according to the Washington Post. "When God created Leona, the world received no favors."
Over three decades later, Maddow compared Trump's actions to those of Helmsley in 1989. "Real peach," Maddow said on her show, according to Raw Story. "She went to prison for that scheme, that scheme in which she used her business as a tool for chiseling petty tax fraud. Which is both a crazy thing for a super-rich person to bother with, right? And it turns out, it's the kind of crime that super-rich people think they can get away with — and that they can get caught for, particularly if they are brazen about it."