Will Meghan McCain End Up Back At Fox News After Leaving The View?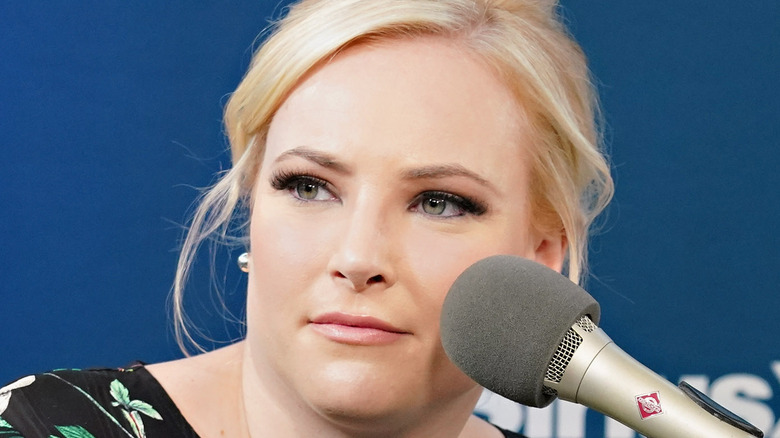 Cindy Ord/Getty Images
Meghan McCain shocked all on July 1 when she announced her departure from "The View" live on air, although news had broken earlier in the morning that she was about to leave her co-hosting duties on the ABC gabfest she had called home since 2017. According to The Daily Mail, even her fellow co-hosts were unaware that McCain planned to leave.
But what will McCain do now? The daughter of late Senator John McCain has been a contributor to both MSNBC and Fox News in the past; is there any chance she might return to Fox News, a place she called home before making the move to "The View"?
According to The Daily Beast, where McCain was also a contributor before her TV gigs, the answer is no. "She's really outgrown it, and they're just batshit crazy over there," a source told the outlet, adding that she might not want to be where her husband, Ben Domenech is now a contributor.
Sources also told The Daily Beast that location is a big factor for whatever McCain decides to do next, which makes sense considering her reasons for leaving "The View."
A new way of life prompted Meghan to make her career decision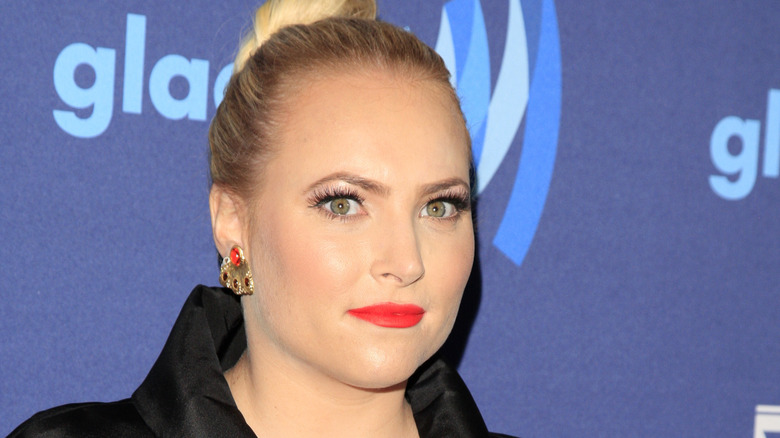 Shutterstock
Meghan McCain explained that the main reason she was leaving "The View" was because she wanted to make Washington, DC her permanent home while "The View" is taped in New York City. She explained that she had been living in DC for the bulk of the pandemic while pregnant and she wanted her daughter, Liberty Sage, who was born in September 2020, to grow up there.
"COVID has changed the world for all of us, and it changed the way, at least for me, the way that I am looking at life, the way I'm living my life, the way I want my life to look like," she said, via NBC News. "I just have this really wonderful life here that ultimately I felt like I didn't want to leave. On a professional note, this show is one of the hands-down greatest, most exhilarating, wonderful privileges of my entire life."
Like with "The View," Fox News studios are also located in New York City. However, that doesn't mean she won't take on a media role that will allow her to spend most of her time in DC. According to The Daily Beast, some of the opportunities McCain is weighing include being an ABC News contributor and launching her own podcast.