The Drugstore Hair Product That Kendall Jenner Swears By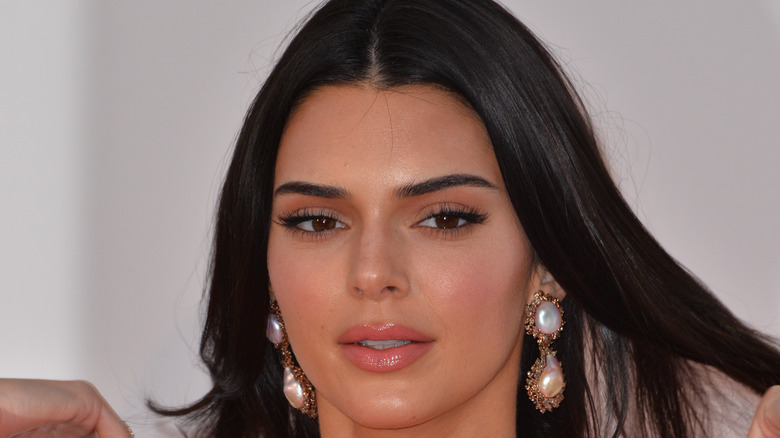 Shutterstock
With a net worth of $45 million, we are pretty sure Kendall Jenner can afford any hair product in the world, no matter how indulgent (via Bustle). For instance, the most expensive cleanser for one's locks in the world, Russian Amber Imperial Shampoo, which is $140 for just 12 ounces, would be a drop in the bucket for the model (via Money Inc.). And yet, Jenner has admitted to using a drugstore product to keep her hair clean — and swears it is the reason her tresses always look so shiny and gorgeous.
Not that she hasn't sampled pricey products, with the reality star telling Allure in 2016, "I've tried all the expensive things, too." But nothing works as well as a shampoo anyone can buy for $1.99 at Walgreens (via StyleCaster). And you will never guess who turned Jenner onto the product.
"Kim likes Finesse shampoo, and now so do I," Jenner told Allure about her big sister, who is worth, gulp, $1 billion. "It just works for my hair and makes it so silky."
Is Finesse all Kendall Jenner swears it is and more?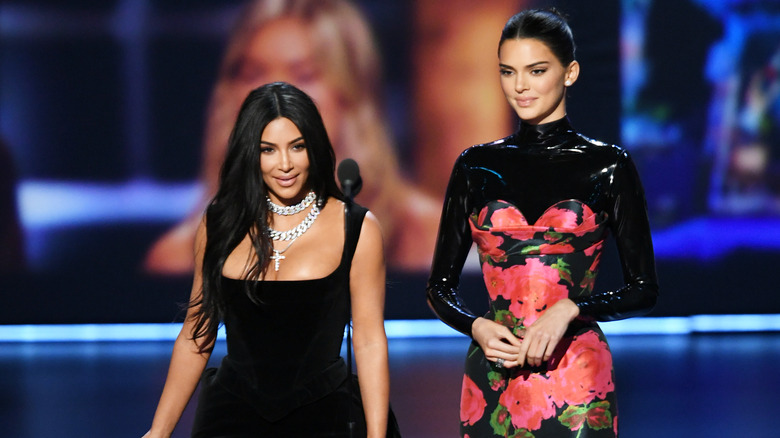 Kevin Winter/Getty Images
When it comes to the effectiveness of Finesse shampoo, the proof is in the pudding, with Jenner going to share, "My hair has held up so much that every hairstylist has been like, 'Why is your hair still so amazing?' And I'm like, 'I literally don't do anything. I just use Finesse'" (via Allure).
Don't worry — hairstylists are as shocked as we are, since Jenner notes when she tells them she uses Finesse, "Everyone's like, 'What?'"
Before you rush out and buy the product, it's worth noting that a beauty editor at HuffPost tried Finesse with disappointing results, writing that the shampoo and conditioner failed to magically turn her hair into photo-perfect locks like we are accustomed to marveling in every photo of Kardashian and Jenner.
Oh well. But should you want to risk a trial run, you stand to lose only a few dollars if you are unhappy with your hair post drugstore run.