Inside RHOP Star Ashley Darby's Marriage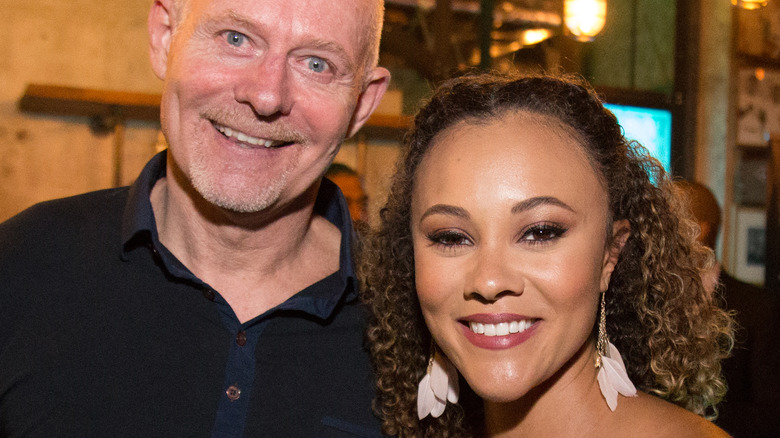 Brian Stukes/Getty Images
Season 6 of "The Real Housewives of Potomac" premieres on Bravo on July 11 at 8 p.m., and if you think Season 5 brought the drama, then you're in for a shock. E! has revealed that show favorite Ashley Dardy is entering the new series with the tagline "The only thing messier than two boys is me." She may be hinting at her relationship drama which took center stage last season and here's inside "RHOP" star Ashley Darby's marriage. Entertainment Tonight explains that it's been under the microscope for the nation to judge for the last five years and Darby has had to contend with more than a few rumors.
Bravo explains that Darby's marriage has taken center stage in many "RHOP" storylines over the years, not least because there's quite a considerable age gap and differences in beliefs between herself and Michael Darby. He's an Australian in his fifties.
According to The Daily Dish, the couple met at a lounge in D.C. that Michael Darby owned and where Ashley was working as a bartender. The publication explained that Ashley saw him and it was attraction at first sight. They got married in 2014 and went on to have their son in 2019. There's no shortage of drama on "RHOP" and the Darbys do their fair share to keep the show entertaining.
Their marriage has been called 'not traditional' by castmates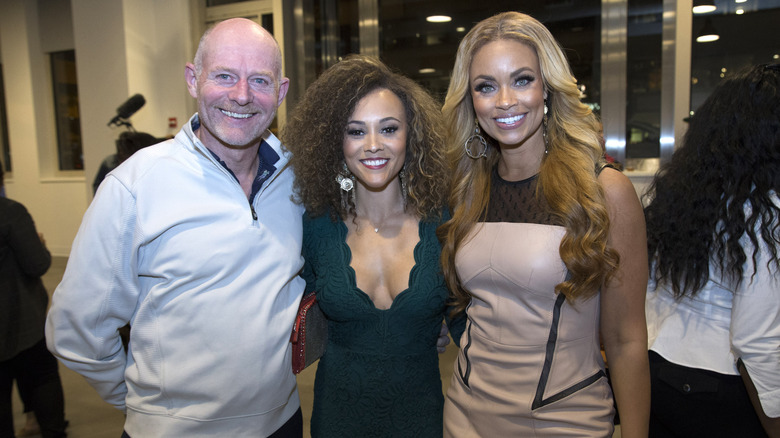 Brian Stukes/Getty Images
Ashley Darby's marriage was the focus of some episodes in Season 5. People reported that in one episode Candiace Dillard received a text that featured a picture of Michael at a strip club while Ashley was away with the cast on a trip. "When I got home from Monique's lake house, Michael and I talked about the issue that Candiace brought up, and he told me he was at the strip club and this woman kept touching him," she said.
This isn't the first time that drama within the Darby marriage has played out on screen. After Will and Jada Pinkett Smith revealed that they'd been on breaks and Jada had had another relationship, ET reported that Ashley Darby said, "I related to that a little more than I'd like to admit. I get it. I mean, marriage is just so hard and it's really hard being a public figure and having difficulties, and it's even more difficult when you decide to talk about them and say some things that aren't necessarily fitting the mold of what people think a marriage is or should be."
Bravo outlined that Darby has had an arrangement in the past, as she shared that from time to time other people would be involved in her relationship. In response to these revelations, Gizelle Bryant said, "I already knew that Ashley and Michael's sex life and their relationship was, you know, not traditional."
There's been talk of a postnuptial agreement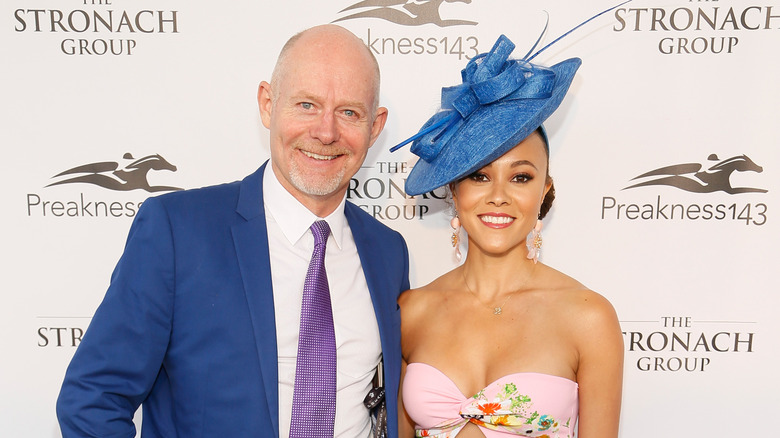 Paul Morigi/Getty Images
Ashley Darby has always been clear on "The Real Housewives of Potomac" that she makes her own rules when it comes to her marriage and that includes the legality surrounding it. Bravo reported that she's spoken about having a postnuptial agreement, as well as a prenuptial agreement. "Michael and I had a prenuptial agreement that expired after five years of marriage. Now, in the event of a divorce, I will receive 50 percent of our assets," she said. "And now, I think it would be good for us to have a postnuptial agreement because a postnup would outline things I would be guaranteed to get — no arguing, no disputing — and essentially would speed up the process in the event of a divorce."
While Michael agreed with her, she admitted she was yet to sign the agreement. She also revealed that they'd seen a therapist and that their relationship was a lot better. And their family of three became a family of four in February 2021, as Us Weekly reported, as they welcomed their second son into the world, Dylan.
In an Instagram post of the family, Ashley Darby said, "In my 33 years on this planet, I could never imagine being this happy."