The Truth About Bobby Flay's Dating History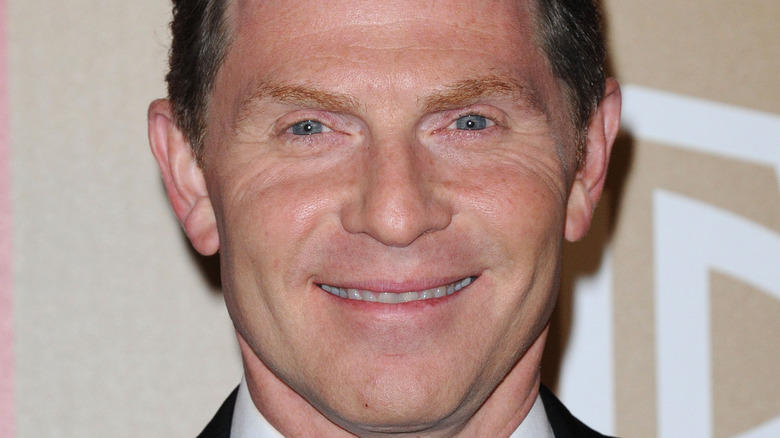 Shutterstock
Bobby Flay is a no-nonsense New Yorker turned Food Network celebrity chef and restaurateur (via Britannica). He's known for dishes like skirt steak tacos and chile honey glazed salmon (via Food Network and Food & Wine). But did you know the "Iron Chef" star has also dated his fair share of famous women?
Although they have reportedly split as of early 2021, Flay was linked to Heléne Yorke, an actress known for "High Maintenance" and "Masters of Sex" (via Distractify and IMDb). Apparently, she "kicked [him] to the curb," as the chef said during an episode of "Beat Bobby Flay." Ouch.
According to The Sun, the two actually parted ways in 2019, and Flay has since been as single as a serving of his famous chile-rubbed short ribs (via The Kitchn). The first time Flay and Yorke were linked was in 2017, according to Distractify.
Before dating the TV actress, Flay was far from single, with The Sun reporting the chef had actually been married three times. And most people will recognize the name of his most recent ex wife.
Heléne Yorke is not the first actress Bobby Flay got serious with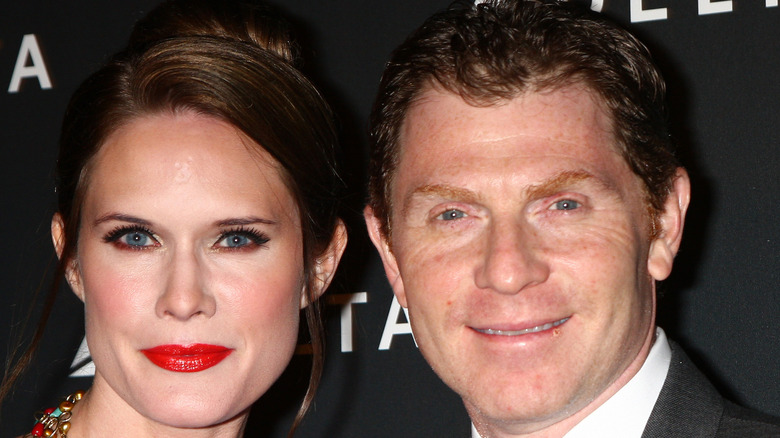 Shutterstock
Bobby Flay was married to "Law & Order: SVU" actress Stephanie March for a decade according to The Sun. At the end of their union in 2015, there were allegations of infidelity on his part, with the Miami Herald reporting he may have cheated on his wife with his assistant. As a friend of March's, Maia Madison, told Page Six about the end of the relationship, March was blindsided. "She came to my house and was sobbing uncontrollably. She said, 'I can't believe the last 10 years of my life have been a lie,'" Madison told the outlet.
Needless to say, the marriage between Flay and March did not end on good terms, with March writing in an essay for Refinery29, "My marriage of nearly 10 years (and 14 together) was falling apart. And nothing, nothing was helping me cope. Not therapy, not patience, not wine-soaked dinners with friends where I 'got it all out.'"
It seems March has finally moved on however, and married tech investor Dan Benton in 2017, according to People.
From short-lived marriages to a high-profile affair, Bobby Flay has had his share of relationship drama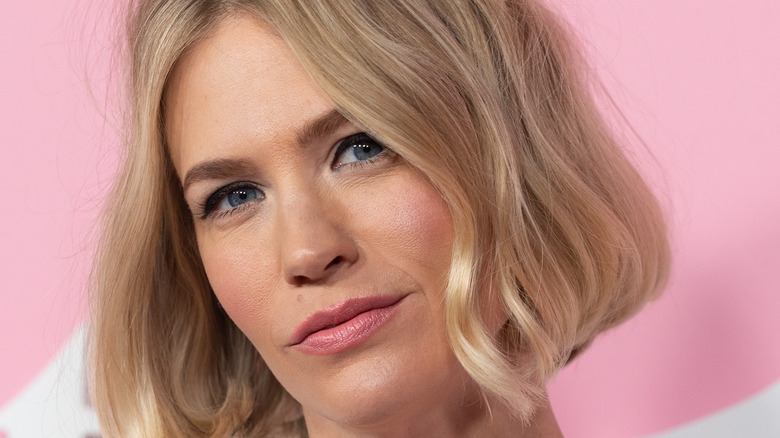 Shutterstock
Bobby Flay's first marriage, to Debra Ponzek, took place in 1991, which according to Britannica, is around the time he was attending culinary school in New York (via Distractify). The union lasted two years, with Flay going on to divorce Ponzek, and marry Kate Connelly in 1995. They had a daughter together named Sophie, according to Daily Hawker. The outlet notes Flay got married to each of his first two exes after knowing them for only a short time. Meanwhile, the star chef would eventually divorce Connelly in 1998.
Then of course Flay married March in 2005, but there are rumors he dated at least one other very well-known actress, perhaps even while he was married to the "SVU" star, with March alleging he had an affair with "Love Actually" actress January Jones (via Daily Beast).
There's even rampant speculation among fans that Flay is the father of her son, Xander, whom she welcomed in 2011, a year after she reportedly dated the Food Network star (via Your Tango). It's important to note that Jones has never confirmed this is true — or not — and likely never will, with the actress saying previously, "It's just not something the public needs to know. I don't divulge my sexual preferences. There are parts of your life — no matter what your job — that should remain private."