Inside Bobby Flay's Relationship With His Daughter, Sophie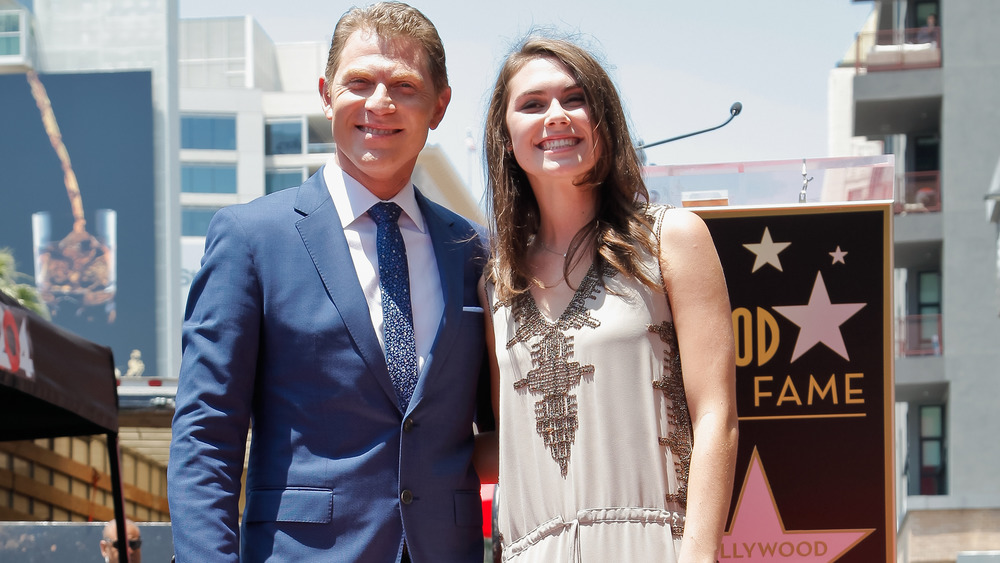 Tibrina Hobson/Getty Images
Chef Bobby Flay might be a staple in the reality TV cooking game, but one of his latest food forays has introduced us to a new Flay, a "Flay-mignon" so to speak — his daughter Sophie Flay. At just 24 years old, this USC grad already has an impressive list of work to her name, including voiceover work for Spotify. In addition to being a community journalist for ABC-7 in Los Angeles, Sophie's got a long list of TV show appearances alongside her famous Food Network father under her belt as well, and most recently, a hit TV show, The Flay List, co-starring said proud papa. Even her Iron Chef dad cannot deny that his progeny is ready to slay when it comes to taking the name Flay, beyond it's already recognizable status.
In an interview with Parade, the 56-year-old food personality sweetly revealed, "I think that Sophie is going to eclipse me in every part of her life. She has a special way about her. She's well-liked, and she's very inclusive to everyone around her. She is savvy and an extremely hard worker. I am not worried one bit about Sophie and her future." The affection is clearly mutual, and the younger Flay revealed in the same interview, "my dad and I are very close, and I am lucky to have such a close relationship with him."
Although Bobby Flay has been unsuccessful in love, he excels as a dad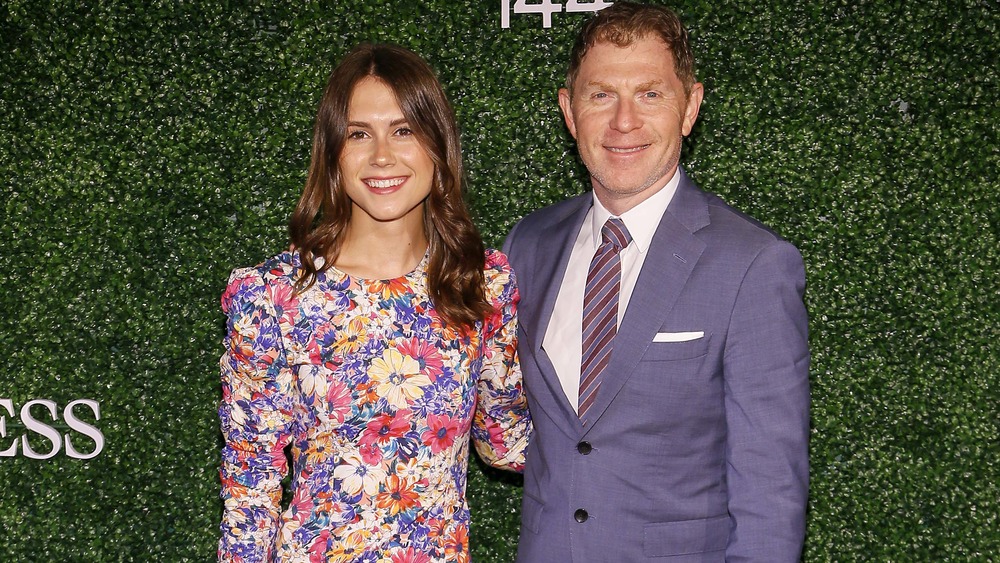 Paul Morigi/Getty Images
With three failed marriages behind him, Bobby Flay hasn't been the luckiest in love, and according to Distractify, his second marriage to Kate Connelly, the mother of his only child Sophie Flay, ended after just three years. But a busy career in front of the camera and behind the skillet didn't deter him from being a doting dad.
Instead of trying to juggle his two greatest loves in life, food and family, the star of Beat Bobby Flay decided to incorporate them together and it resulted in a tight bond with his daughter. He explained to Parade, "I have a very close relationship with Sophie. We share a very fruitful life together and it has always revolved around food because of what I do for a living, and her exposure to it, as well as her growing love of food in general."
When it comes to the younger Flay's secret to success at such a young age, her father's legacy certainly helps, but it's also been the example he set for her while growing up. Bobby Flay proudly explained, "I think she got her work ethic from watching me work, and also from growing up in a restaurant. She watched a lot of people work really hard while also enjoying their job, and it always made her want to go to work, even when she was a little kid."