The Truth About Ryan Seacrest's Dating History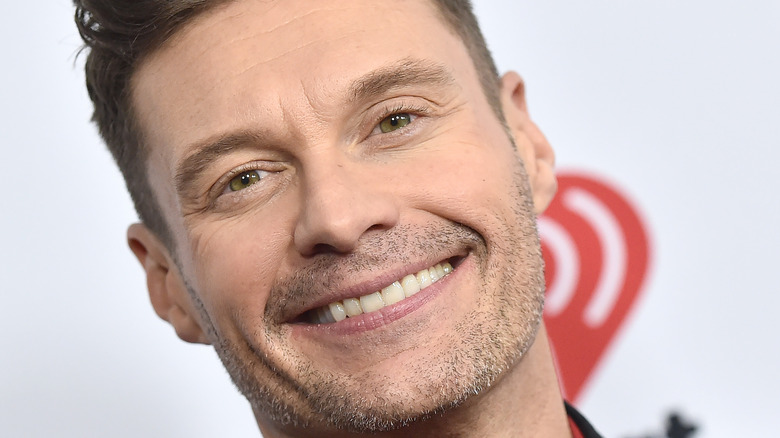 Shutterstock
Ryan Seacrest has ended his year-long hiatus from dating. His break-up with model Shayna Taylor last year was the third, and possibly final, one in their relationship of seven years. The "Live with Kelly and Ryan" star was spotted descending a helicopter with his new girlfriend on Memorial Day weekend this year, after a post-quarantine getaway at the Hamptons. Soon after, Ryan's $85 million L.A. mansion was subtly featured in a golden hour post on influencer Aubrey Paige's Instagram page. While Ryan's relationship with Aubrey Paige cautiously inches towards being social media official, the couple may fast be approaching something serious in real life. A source confirmed to US Weekly that "Ryan has met Aubrey's family," and that they are "very happy together and doing great." 
Ryan's new romance with Aubrey has taken the paparazzi spotlight, a little under a year after his infamous break-up with ex-girlfriend Shayna Taylor in June 2020.
Shayna and Ryan broke up three times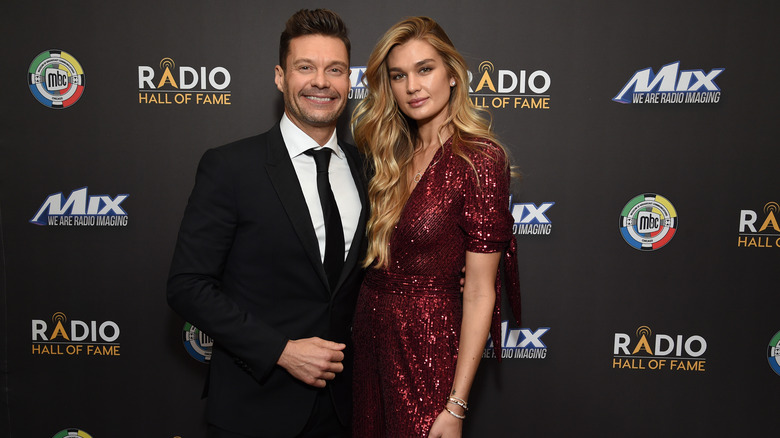 Michael Kovac/Getty Images
Ryan and Shayna met each other through friends and began dating in 2013, per US Weekly. Their relationship spanned about seven years but encountered a rollercoaster of breakups in 2014 and 2019. It wasn't surprising then, that the third one happened in 2020 — the year of the pandemic and close quarters living.
Shortly after ending things, Shayna Taylor posted a quote on her Instagram page that comes closest to an official press statement: "You will never need to convince the right person to love you. No matter what, you cannot change them, make them do the work or get them to commit to you if they're not ready to show up."
Ryan also revealed, on the July 6 episode of "On Air With Ryan Seacrest" that "they say men can, at times, find it challenging to share their feelings openly," seemingly alluding to his experience after their breakup. However, he did find a way to cope with his feelings — he was photographed by The Daily Mail that month, holding hands with another mystery woman in Mexico. Ultimately, "Ryan and Shayna decided to end their romantic relationship amicably some time ago," a representative for Ryan told People.
Ryan had issues with marriage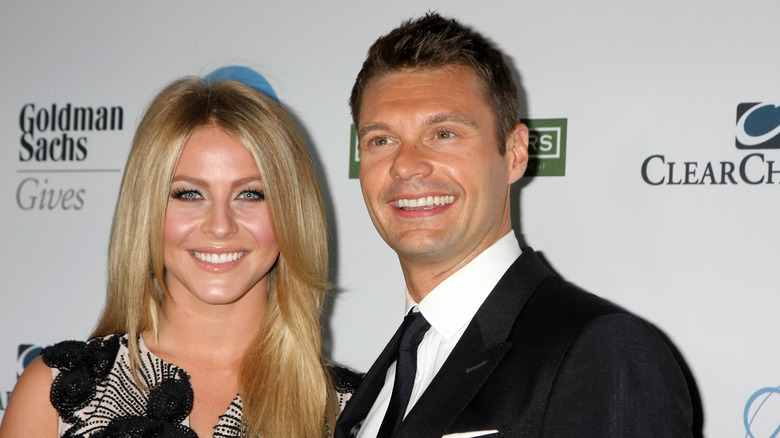 Shutterstock
The "American Idol" host has mainly been in long-term serious relationships. His relationship with Julianne Hough lasted three years and he was with Shana Wall for two years, according to US Weekly. Having said that, Ryan's admittance to having issues with marriage may also puzzle out Shayna's cryptic Instagram post. "I love the idea [of getting married]," he had said to Kelly Ripa on an episode of the ABC talk show, "I know you're going to ask me of marriage because my parents have been married for 47 years, and so I have this thing ... I figure the longer I wait, the older I'll be, the closer to death I am, so I can get it in, and not screw it up."
Nevertheless, Ryan can take a breather — marriage may be a far-off prospect for 23-year-old Aubrey and we're excited to see more of the new couple.