Taylor Momsen Left Gossip Girl For This Reason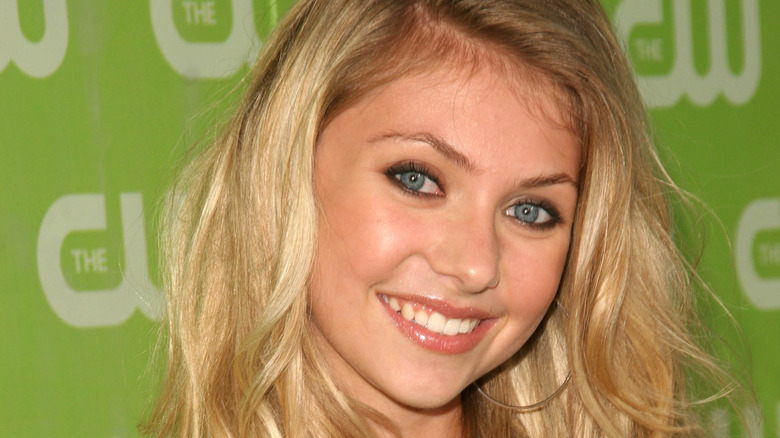 Shutterstock
From playing Cindy Lou Who in "How the Grinch Stole Christmas" to "Gossip Girl," fans have basically watched Taylor Momsen grow up right in front of their eyes. She especially gained a lot of traction with her role as Jenny Humphrey in the "Gossip Girl" series. 
In an interview, the-then 14-year-old Momsen said fame shocked her. "It just kind of happens overnight," she explained. "No one prepares you for that. On 'Gossip Girl,' I was just going to work, doing what I've always done, and then all of a sudden you're like, 'Woah!' But you get used to it" (via The Things).
However, as the show went on, fans caught onto the fact that Jenny wasn't around so much in Season 4, which brought on the fan theories. Soon after, she was put on an indefinite hiatus, and then retiring from acting altogether. So what happened to the child star?
According to Taylor, she just wanted to pursue music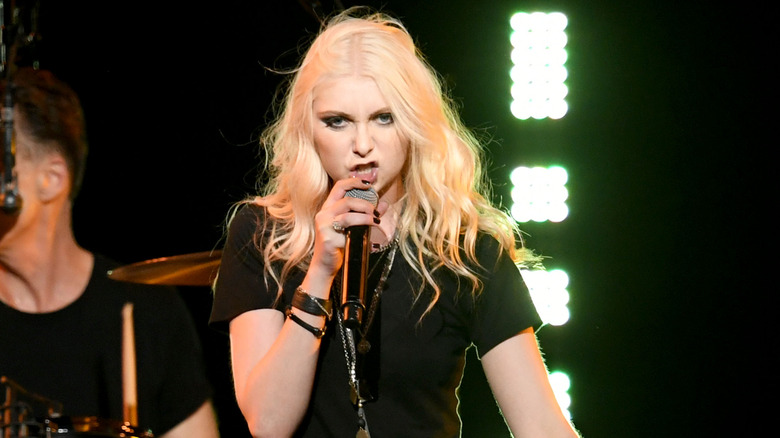 Kevin Winter/Getty Images
It depends on who you ask as to why Taylor Momsen left Season 4 of "Gossip Girl." 
In September 2010, Project Runway star Tim Gunn spoke about Momsen after his guest appearance on the show. "She couldn't remember her lines, and she didn't even have that many," he revealed. "I thought to myself 'Why are we all being held hostage by this brat?" He continued, "I'd say, 'You know young lady, there are hundreds of thousands of girls who are just as attractive and even smarter than you. Why are you acting like this show is a huge burden on you?'" After that, she was soon written off, with the show claiming "creative differences" (via Today).
However, Momsen has a different side to the story, claiming she fell out of love with acting. She told Daily Beast, "I started modeling at two, and then acting at three, and then 'Gossip Girl' when I was 12, so I wasn't really making my own decisions." She added, "When I got to a place where I realized I was in control of my own life, and had found the right band, and everything was coming to fruition, it wasn't even a question: I was going to quit my day job. I came to set every day with a f**kin' guitar."
Taylor's band broke musical records in recent years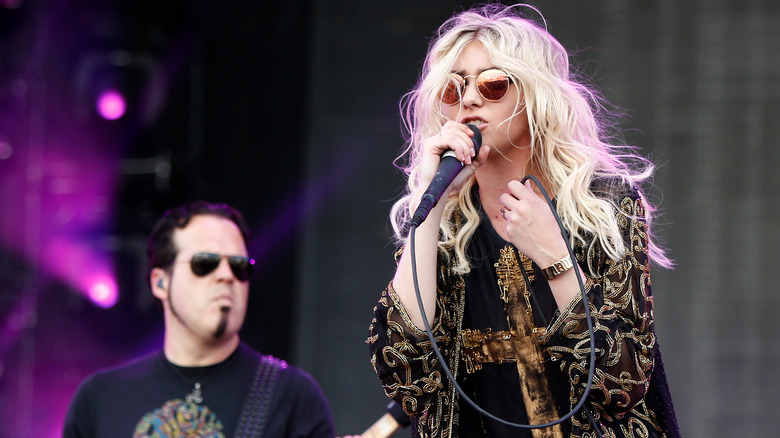 Shutterstock
After retiring from acting, Taylor Momsen became the frontwoman for the heavy metal rock band The Pretty Reckless in 2009. Soon after forming, they signed on with Interscope Records and played as the opening band for "The Veronicas" tour back in 2009. 
Since then, they've released four albums over the years such as "Light Me Up," "Going to Hell," "Who You Selling For," and most recently, "Death by Rock and Roll" (via Allmusic). The Pretty Reckless became the first female-fronted band to have five No. 1 singles, according to Billboard.
In an interview with Cryptic Rock, Momsen talked about her love of music, explaining, "Music has been my life since I can remember. I've been singing since before I can remember and writing songs before I even realized I was doing it. It was in my blood I guess." She added, "When I got old enough to make my own decisions, I quit acting and all that and strictly focused on music and the band. I haven't looked back since, it was a good decision."